SmartTouch® Week in Review | DCX 2019 & MAX Awards 2019
Two major real estate marketing events that we look forward to each year in Austin happened this past week:
DCX 2019 – The Digital Transformation Summit for the Real Estate Industry hosted by BDX
and MAX Awards 2019 – Sales & Marketing Excellence Awards hosted by The HBA of Great Austin's Sales and Marketing Council
DCX 2019 was 3 days of great speakers, industry leaders, and a whole lot of fun! This year, we featured SmartTouch® NexGen, SmartTouch® Geo, and soft released Robert's book, All Lines In, providing a copy in every attendee's swag bag! Now available on Amazon.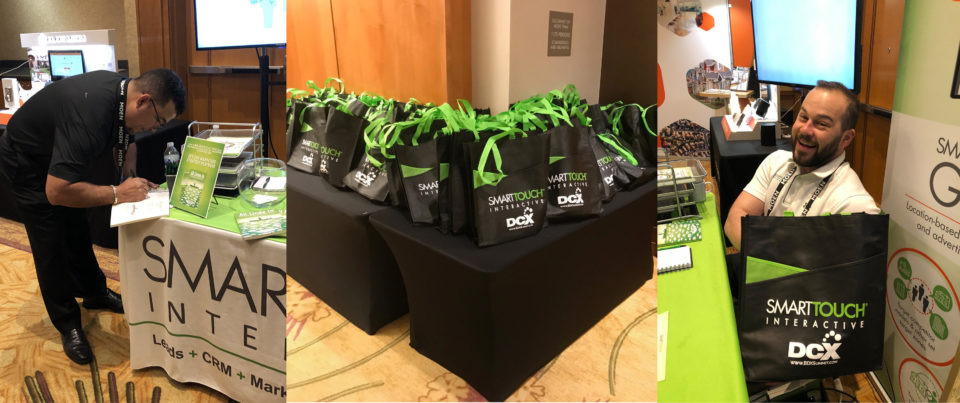 This year, we also brought the team to sit in on sessions given by expert speakers inside and outside of the real estate industry. DCX provides a mix of innovative technology, data science, and the customer experience or CEX as the Chief Experience Officer of BDX dubbed it this year.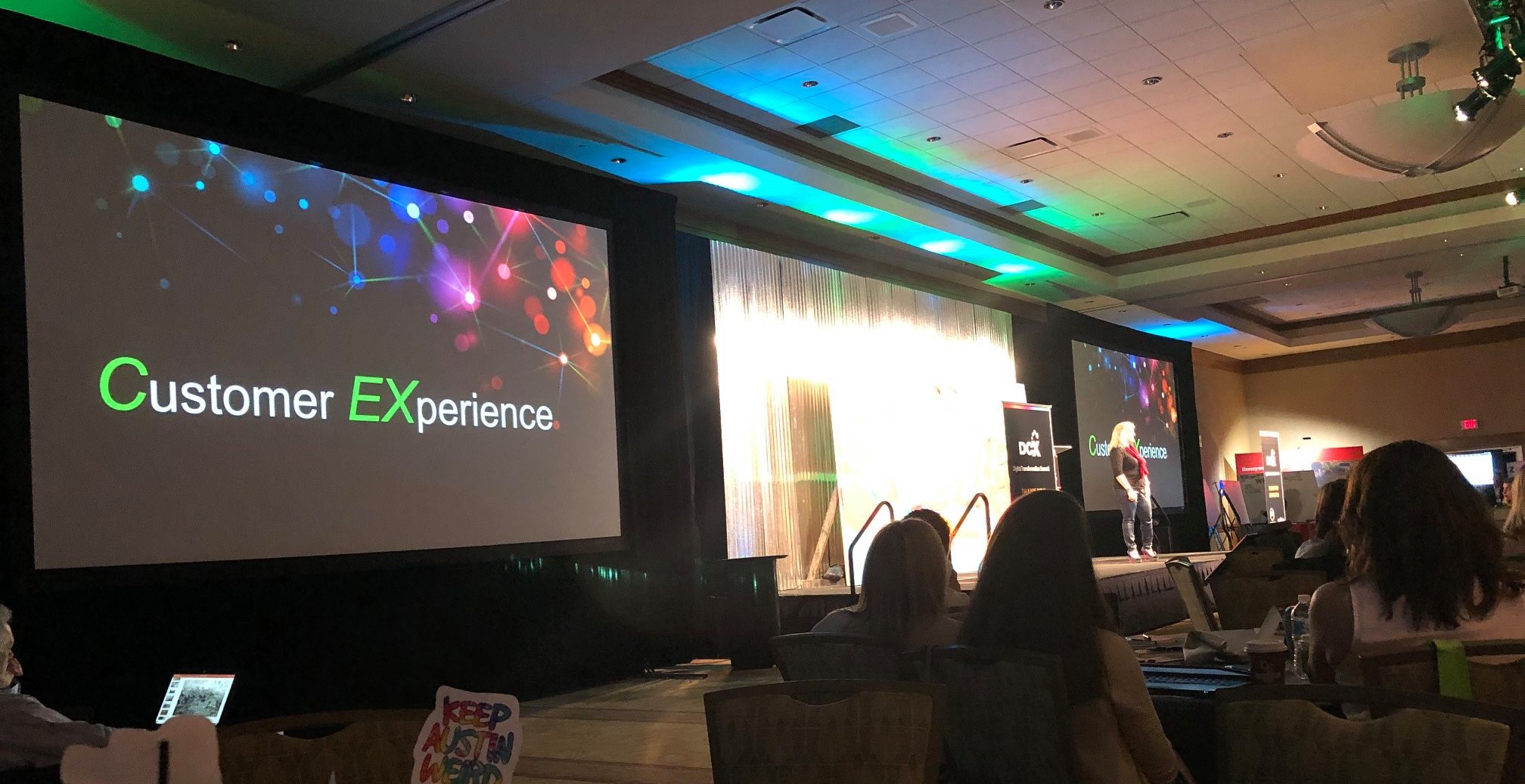 (Welcome to DCX, Melissa Morman, Chief Experience Officer, BDX)
The summit also included leaders from The Bokka Group, HomeAdvisor, Orbital Insight, AtlasRTX,  Cyren, Opendoor, the author of The Nordstrom Way, and more. The interesting thing about the DCX summit is how they apply technology originally developed for other industries to practical uses for real estate. The keynote, by BDX's CEO Tim Costello, called this "adjacent possibilities." As marketers, creators, developers, and forward‑thinkers, we need to expand our network of people and ideas in order to stay cutting‑edge and think 1000 feet outside of the box.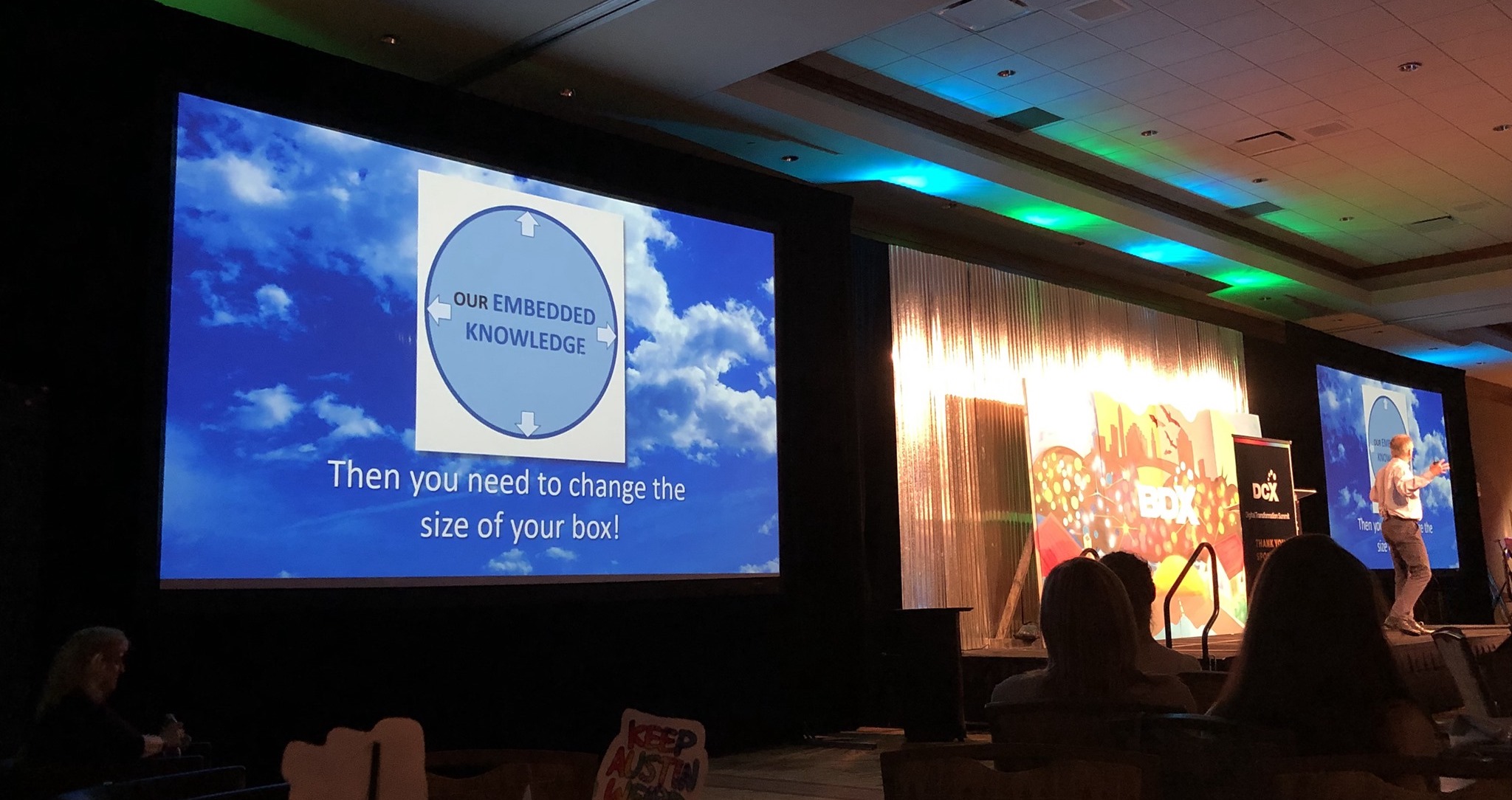 (This year's DCX summit theme: Managing Your Adjacent Possibilities)
Leading us into how SmartTouch® NexGen and SmartTouch® Geo get builders and developers out of the box. We developed these two technologies for the real estate industry, but other CRM/marketing automation platforms and geofencing services were not. We've adopted these two tools, added our own touches, and optimized them for home builders and developers.
More photos of the event on Facebook.
SmartTouch® NexGen at DCX 2019
SmartTouch® NexGen combines the power of a robust lead nurturing sales CRM and innovative marketing automation.
Sales reps and real estate marketers have a special way of nurturing and following up with buyers. We use a unique buyer multi‑touch‑point process for short‑term and long‑term homebuyers.
Only real estate marketers know real estate marketing, and that's the difference in NexGen's features and custom setups such as an open API for aggregation of all leads and Zillow Reverse Lookup.
Mobile App Coming Fall 2019!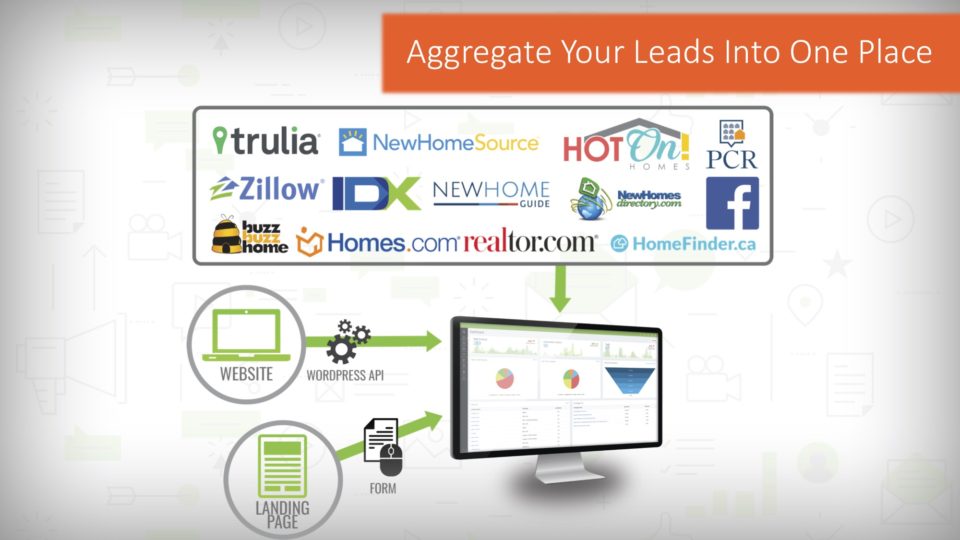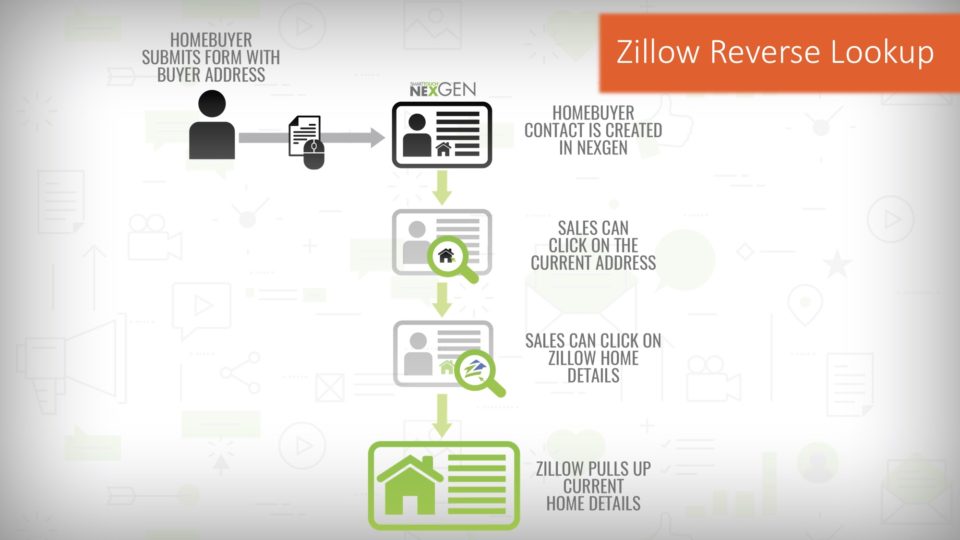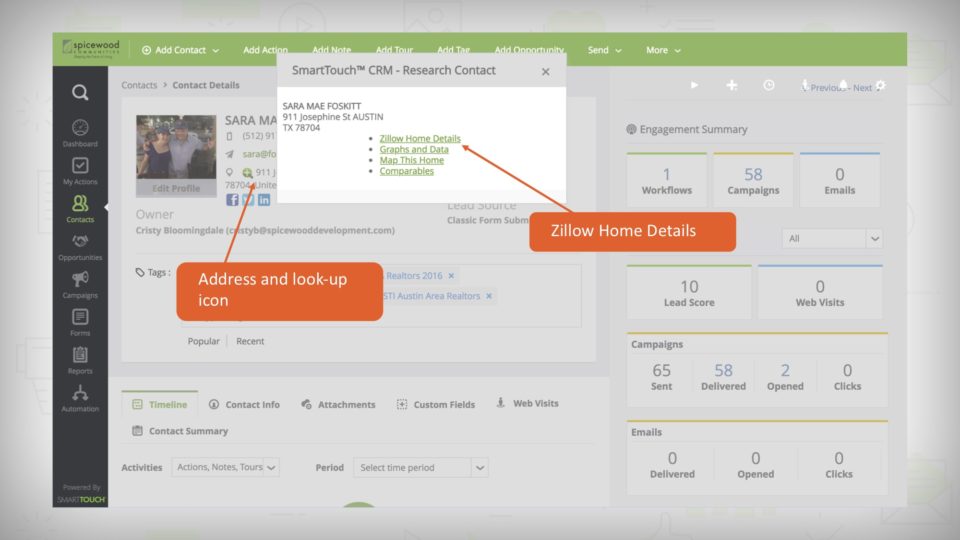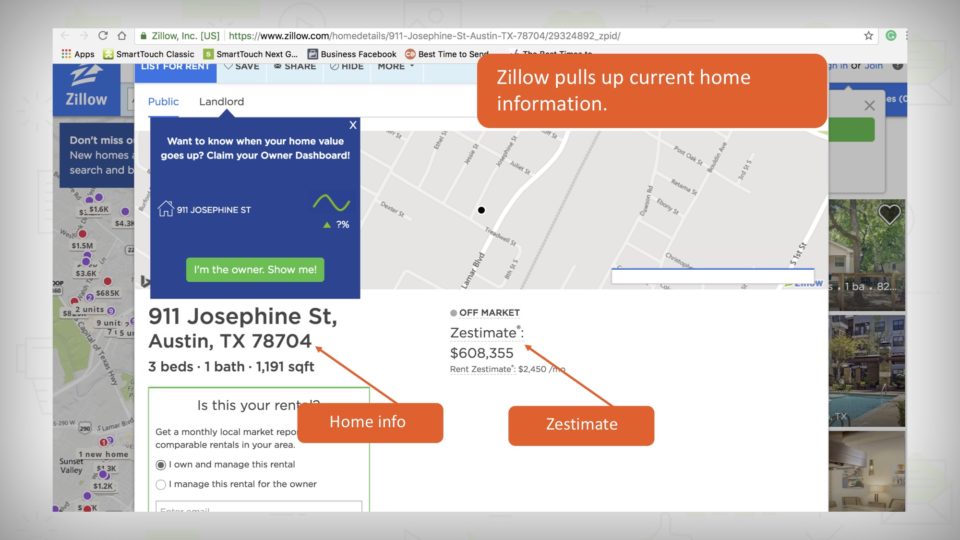 Download the event presentation for more about SmartTouch® NexGen's real estate CRM features.
SmartTouch® Geo at DCX 2019
Geofencing a buyer's cell phone isn't what's novel about SmartTouch® Geo. But using a geofence to leverage your competitors' model home traffic is.
You can break down Geo into 3 key components: Target Zones, Mobile Ads, and Conversion Zones. Using Geo, you can set up a geofence around your competitor's model home (Target Zone), send them action‑oriented ads with your model home address, and persuade them back to your own model (Conversion Zone).
We've seen tremendous success with this technology with an average cost per tour of $20‑45 and as low as $10 in some areas depending on the competition.
Target Zones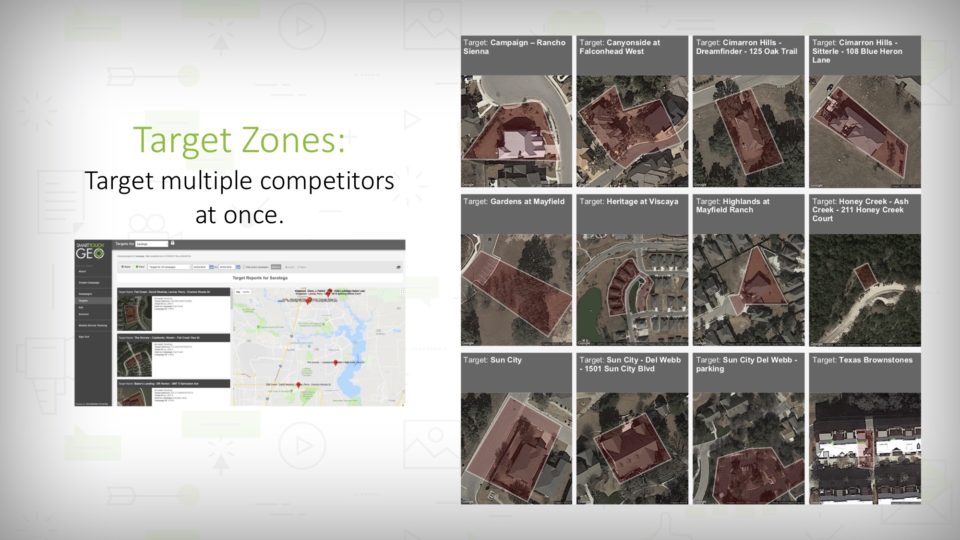 Action‑Oriented Ads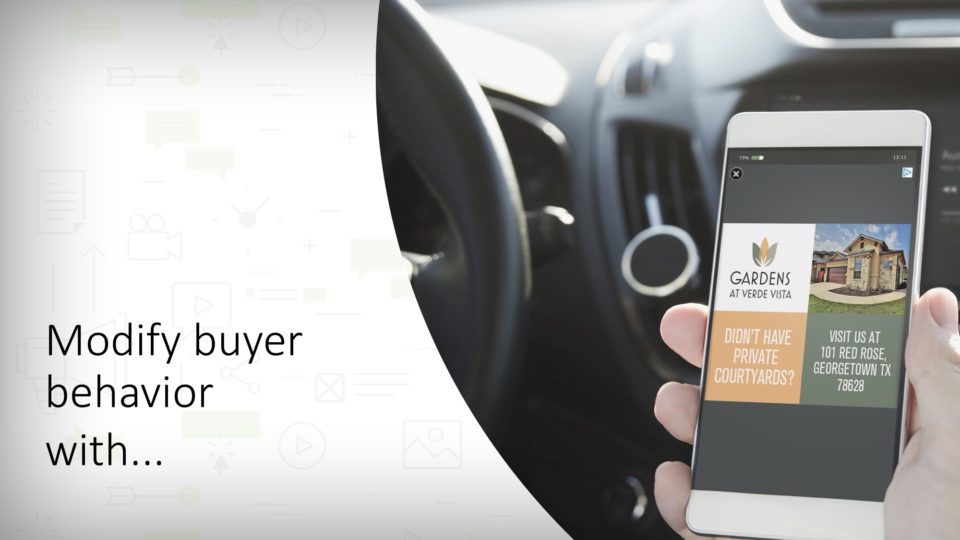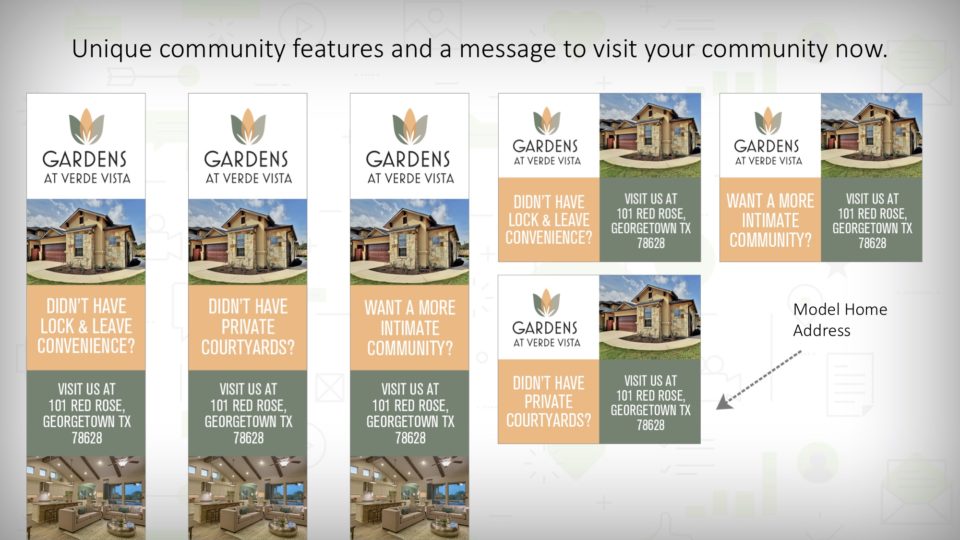 Conversion Zones
Download the event presentation for a more in‑depth look into SmartTouch® Geo.
MAX Awards 2019 | Awards Gala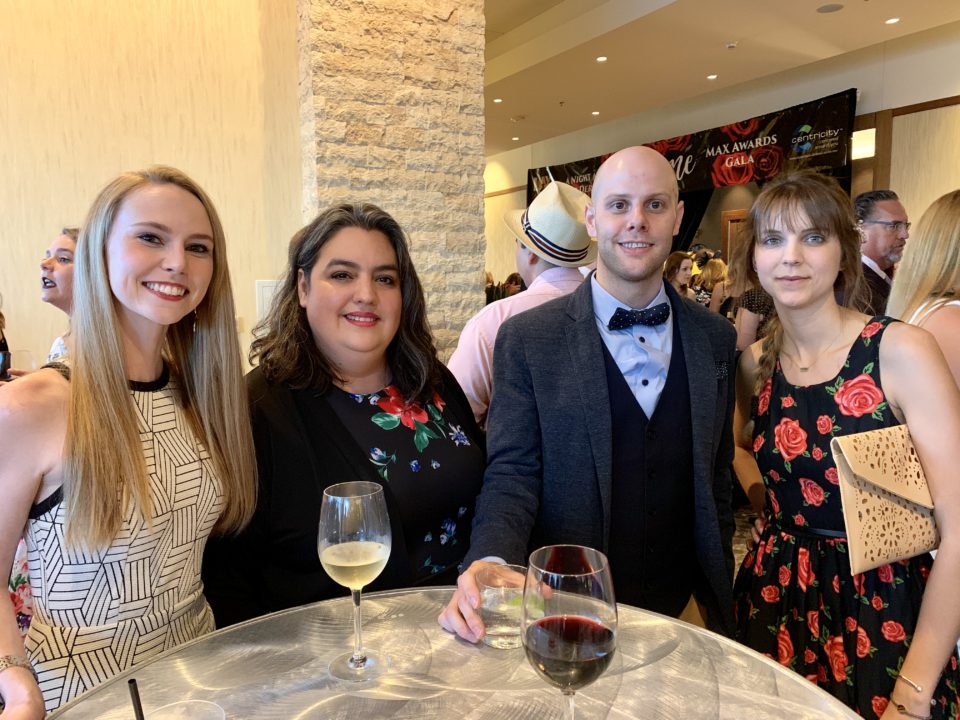 This year we were the finalist for 5 MAX Awards. In previous years, each category was split up by Builder, Developer, and Associate, however, for 2019 the HBA Sales and Marketing Council decided to slim down the categories to just one award for each, meaning competition was extremely higher compared to previous years. We were incredibly honored to make the cut for 5 awards in 4 categories.
Unfortunately, we didn't take home any awards for the first time since 2012, but finalizing for 5 is a great honor, and we had a great time at the awards gala held at the JW Marriot in downtown Austin. The HBA definitely knows how to put on a party and we had a chance to congratulate other major accomplishments in the real estate sales and marketing industry.
Fingers crossed for next year!