Home Builder and Real Estate SEO
INNOVATIVE SEARCH ENGINE OPTIMIZATION SOLUTIONS
THAT DRIVE REVENUE
Every purchase starts with a search and with the 97% of home buyers searching for new homes online, real estate SEO is an essential component of your marketing strategy. Whether you are a home builder or real estate developer, your goal is for your website to rank #1 for the keyword phrases home buyers search for in your marketplace. Without a search engine optimization plan in place for your website it is difficult to achieve the desired search results, and most importantly you are leaving it up to chance vs. science that home buyers will find your most powerful marketing tool, your website. Learn how the SmartTouch real estate SEO services team can help turn your website into a high-conversion, revenue-driving machine.
Explore our SEO service plans
SmartTouch® offers a range of real estate SEO services, including a comprehensive SEO audit of your website, to basic SEO packages and
customized SEO packages to best fit your home builder or real estate developer SEO needs.
SEO
BASIC
Monthly on-page audit and recommended fixes
Page optimization
Before/after optimization report
Monthly SEO report
SEO
STANDARD
Monthly on-page audit and recommended fixes
Page optimization
Before/after optimization report
Monthly SEO report
And selection of one: on-site CRO optimizations, technical optimizations, on-page optimizations, goal and event tracking, or 1 content creation piece.
SEO
ADVANCED
Monthly on-page audit and recommended fixes
Page optimization
Before/after optimization report
Monthly SEO report
On-site CRO optimizations
Technical optimizations
On-page optimizations
Goal and event tracking
Selection of one:
Citation building campaign, full site audit, Google My Business postings, or one content piece
Includes a custom SEO package created based on recommendations of the SmartTouch® SEO Specialist and the client's needs.
SMARTTOUCH REAL ESTATE SEO SERVICES
Homebuilder and real estate SEO are very competitive and if done well it requires a number of steps and diligent monitoring of your website to both setup and maintains search engine optimization. As an expert Austin real estate SEO company, SmartTouch® has been helping real estate developers and home builders of all sizes optimize their websites for over 30 years.
Our team of experts will help you grow your business and increase new home sales with an SEO for real estate developers or homebuilders' strategy that helps your organization target the home buyers most likely to convert on your website. The right SEO strategy will include a mix of tactics, including on-page SEO, off-page SEO, technical SEO, and content marketing that will deliver the most valuable audience directly to your website and tour your model homes.
ON PAGE SEO
OFF PAGE SEO
CONTENT MARKETING
LOCAL SEO
TECHNICAL SEO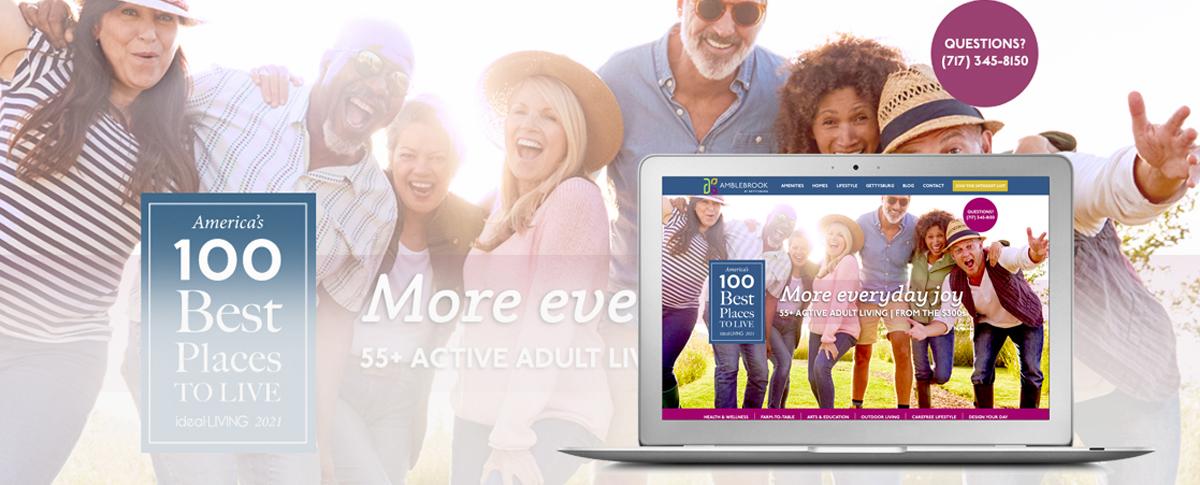 On page SEO for home builders and real estate developers is all about optimizing each web page to earn more relevancy from the search engines, ultimately ranking your website higher for your keywords. The components of on-page SEO are multi-faceted and include content, keywords, and the optimized HTML page source code.
The focus of on page SEO is to ensure your website provides valuable content in a way that answers home buyer questions while incorporating your primary and keyword phrases into your text. When you find the right keywords to target for your home builder or real estate development you want to target it with your content, your meta tags, your alt tags, and your URL. However, it is important that this must be done in moderation, so it doesn't appear to Google that you are "stuffing" your keywords into the text excessively. SmartTouch® has developed a proven methodology for conducting keyword research and can implement a plan to optimize your on-page SEO across your website to give you the best opportunity for ranking #1 on Google for your primary keywords.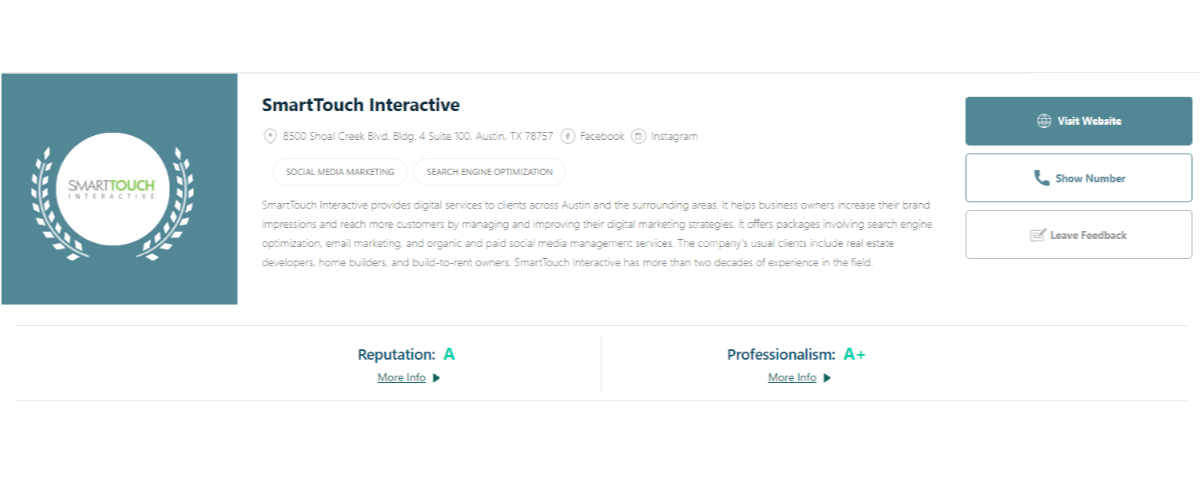 Off-page home builder SEO is inclusive of the actions taken outside of your website that impact your overall rankings within the search engine results pages. Including, but not limited to, backlinks, reviews on business listings, and social media engagement. While this may seem difficult to manage, it is important to also optimize for off-site ranking as this can improve your website's perceived relevance, trustworthiness, and authority by the search engines. Off-page SEO is a means of having other reputable websites, pages, blogs, or people validate your content. Off-page SEO also plays an important role in zero-click SEO. Learn more about zero-click SEO here.
How is off-page real estate SEO accomplished? Search engines use backlinks to determine the quality of a real estate website's content and sites with more high-value backlinks typically rank better than comparable sites with fewer backlinks. There are three primary types of backlinks, natural, manually built, and self-created links. However, not all backlinks are equal in the eyes of the search engine algorithms and those that offer the most value are those that contribute to your own SEO equity. The following are important factors to consider in your backlink strategy:
How related the linking site's topic is
Popularity of the linking site
Trustworthiness of the linking site
Authority of the linking domain/page
How "fresh" the link is
Anchor text on the linking site
Number of other links on the linking page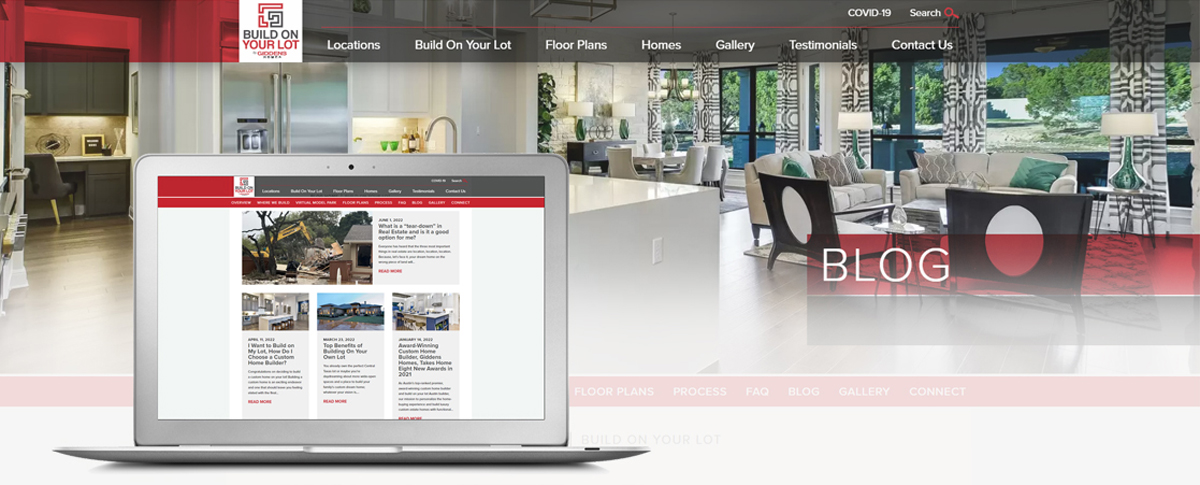 Keeping your website fresh with new and useful content such as blog articles, relevant news, and FAQs should be at the center of your SEO strategy. The top search engines will revisit your website periodically to "reindex" or update your website in the SERP (Search Engine Results Page). Having great content also encourages other websites to backlink to your website. If your website is not regularly updated with new content this signals to the search engines to visit your website less frequently and thus dropping your rankings as your real estate developer and home builder competitors improve.
Your website content should always have a clear objective. Whether that objective is to inform, become a resource, or highlight a recent event, always give your home buyers a reason to keep exploring and returning to your website.
Relevant topics for home builders and developers to consistently post new articles on include:
Moving/Finding a New Home
Home Building Process
Financing
Community Events
Available Amenities
Home Improvement Topics
Current Events
Once you post that article don't just hope your home buyers will find it. Promote and share it! Social media goes hand in hand with your content marketing strategy. Facebook, Instagram, Twitter, Google My Business, and LinkedIn are all great platforms to share content with your followers.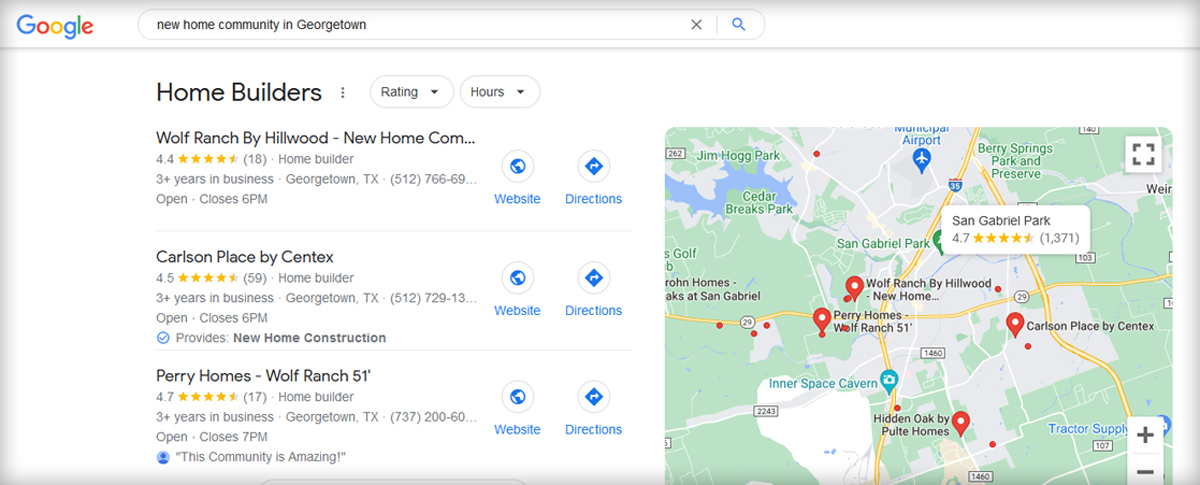 One of the first things home buyers tend to search for are the specific local terms such as "new homes for sale in X city," making local SEO for real estate one of the most important website optimizations home builders and developers can make to increase leads fast. Local SEO is optimizing your website for your local area and ensuring your website uses the right Local Business Schema markup that will help make it clear to Google that you have a local business and what the specific areas you serve are.
The first thing to establishing your local SEO is creating and claiming your Google Business Profile listing. To improve local SEO, you will want to ensure your NAP or (Name, Address and Phone number) is consistent across your website and business listings. This is vital for search engine trust when it comes to your local SEO rankings. Your NAP should be listed on the footer of your website, a contact page and should be identical to the information you display on listings such as Google My Business, Yelp, Bing Places for Business, and others.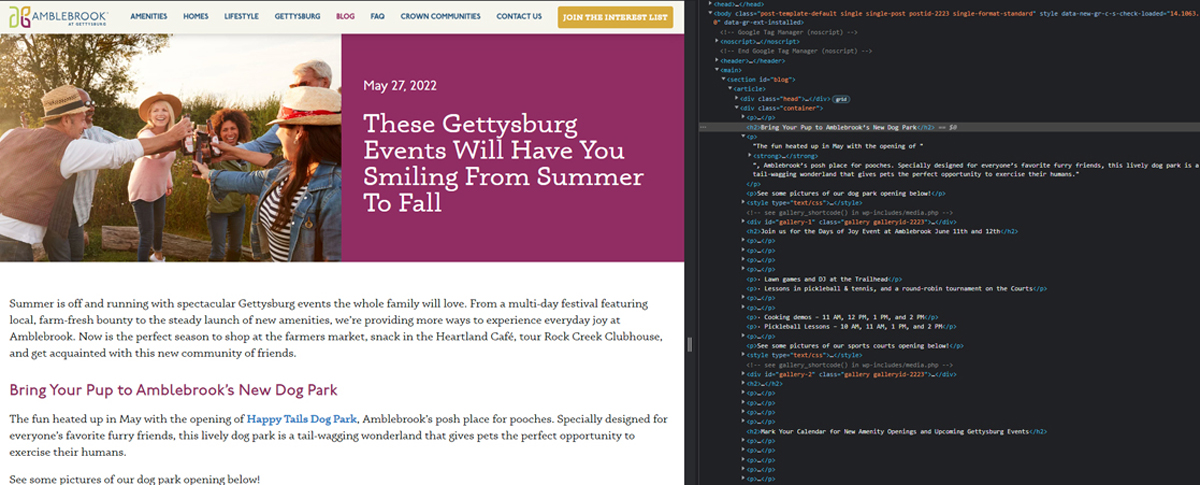 Finally, you cannot forget about technical real estate SEO optimization. If there are issues with your technical SEO, then it is likely that all the SEO efforts we have mentioned above will not perform as expected. Technical SEO is the foundation that helps search engines access, crawl, interpret, and index your website for the desired key phrases.
A technical website audit will identify the current issues on your site and how to fix them. There are many tools and software programs to perform a technical audit, however, it is best to have an SEO specialist help prioritize and develop a plan to address issues and improve your technical SEO.
The following are some of the major on page and technical SEO ranking factors to keep in mind:
Page Speed
Page Titles and Meta Descriptions
Image Alt Text
Schema Markup
Mobile First Optimization
Header Tags
Internal/External Link Structure
Robots.txt Optimization
WHY IS SEO IMPORTANT FOR HOME BUILDERS?
Everything starts with a search, which is why search engine optimization (SEO) is so powerful. Ultimately, your goal with SEO for home builders and developers is to boost your visibility so that your home builder or home developer website ranks #1 for the phrases potential home buyers are searching to find your website. Without SEO, it would be very difficult to show up as a result in these searches, much less in the very top position.
READ MORE»