What is a zero click search and how does it affect homebuilder and developer marketing?
What is a zero click search?
Zero click searches are search queries that do not send web traffic to a third‑party website from an organic search. Instead, the information is provided to the user directly on the SERP (Search Engine Results Page).
The zero click search phenomenon is impossible to ignore now. More so than ever, searchers are getting their information directly from the SERP. 
Optimize your SEO and get more leads.
Contact our SEO Specialist Eric Today!
According to a study done by SimilarWeb and SparkToro owner Rand Fishkin, "From January to December 2020, 64.82% of searches on Google (desktop and mobile combined) ended in the search results without clicking to another web property."  
New and enhanced SERP features from Google such as featured snippets, Google My Business local packs, and the people also ask sections assist in providing this information to users.
Featured Snippets: Featured snippets pull a short piece of content from a website, answering the given question directly onto the search engine results page. This allows the users to get the answer to their questions without ever clicking on a link.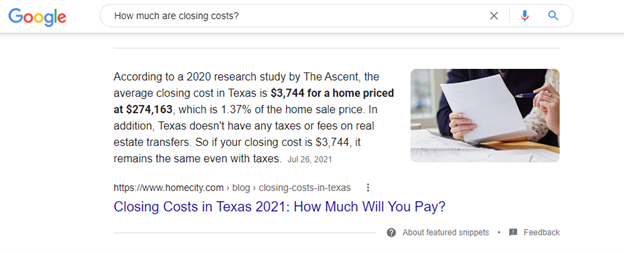 Google My Business Local Pack: Local Packs display the top results for geographical‑based terms (see below) and make it easy to request directions right from the SERP or visit the website if one is available.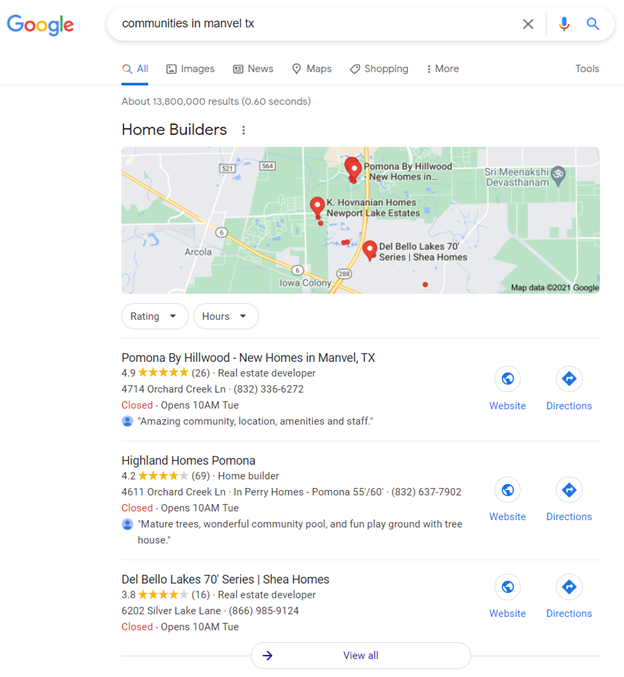 People Also Ask: The "People also ask" section often accompanies a featured snippet or local pack result but can be served alone on certain queries. This section serves up related search queries and their answers and, like featured snippets, pulls the content straight from relevant websites that provide this information.

It's important to note that knowledge panels are another type of featured snippet that appears when you search for entities (people, places, organizations, things) in the Knowledge Graph.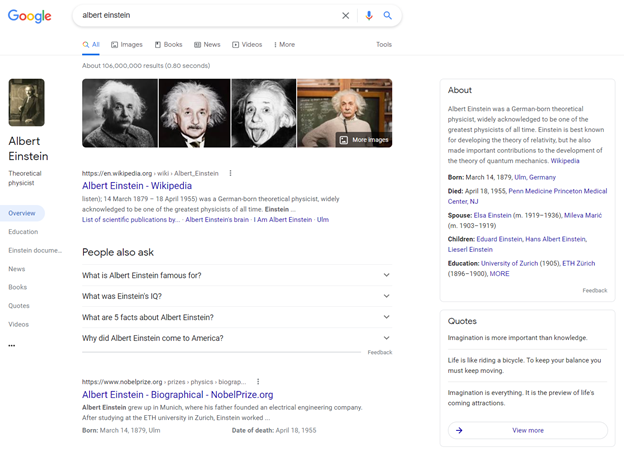 Most of these zero click searches come from queries that satisfy the need for a quick answer, such as how to..?, word definitions, or directions to a nearby location.
Examples of the most common zero click searches include:
Data Processing type searches: Search queries around dates, currency or measurement conversions, names, and historical facts.
Maps and direction type searches: Search queries related to local destinations such as "bbq restaurant near me."
Encyclopedia type searches: Search queries around the definition or explanation of a term or phrase, such as "How much are closing costs?".
Image Searches: Search queries related to a specific image.
For home builders and real estate developers, these queries come in a variety of flavors: "custom home builder near me", "What are the best places to relocate to near Austin?", "How much is the average home in Houston?" and more.
Optimize for Zero Click SEO and get more leads.
Contact our SEO Specialist Eric Today!
How do I optimize for zero click searches?
Local Pack Visibility
The first step to optimizing for zero click searches is to set up your Google My Business page for increased local pack visibility.
Top factors that affect local pack visibility:
Google My Business is set up with the correct business category and information.
NAP (Name, Address, Phone Number) is accurate and matches all business listings and website.
On‑Page optimization of your website, targeting "geo terms" (i.e., home builders in Austin)
Citations and multiple business listings.
Backlinks from high authority websites.
Positive Reviews from customers.
Personalization (Photos, description, GMB social posts, etc.)

Acquiring Featured Snippets and People also ask results
Featured snippets can be a valuable way to increase brand awareness and answer the most important questions a searcher has that are relevant to your business or service. To rank for featured snippets, you must consistently create quality content centered around these common search queries.
For this section, we'll share an example of a featured snippet we acquired for a developer client in Georgetown, TX, Wolf Ranch by Hillwood Communities.
The keyword "is Georgetown a good place to retire" had the perfect opportunity to rank for a featured snippet. It's an encyclopedia‑type question with a Geographical element, which already gives us an advantage being located in Georgetown, Texas.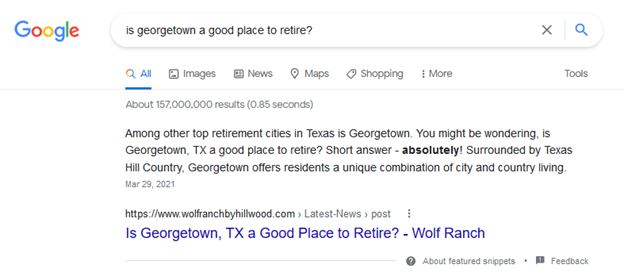 When creating content, it's essential to have the most important information that answers the question in the article's first two paragraphs. The likelihood that you'll rank for a featured snippet if your answer is buried underneath a bunch of fluff content is very low. Be direct and be concise with your answer and the featured snippets will naturally come as you create more content.

Image Optimization
An often underutilized and under‑appreciated method of zero click optimization is image optimization. Utilizing keyword‑targeted image alt‑tags and on‑page optimization is a great way to put more eyes on your brand through imagery. Think of zero click optimization as investing in a digital billboard. We always want to put our brand in front of as many eyeballs as possible. Optimizing your content for Google Images is another avenue to achieve this.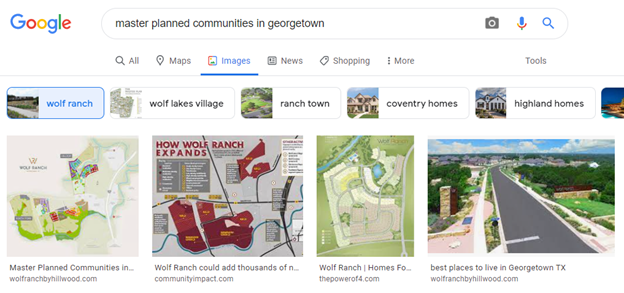 Ready to optimize for Zero Click SEO?
Contact our SEO Specialist Eric!
How does zero click SEO affect home builder marketing?
Local packs and featured snippets have become increasingly important when it comes to home builder and home developer marketing. Whether it's finding directions to a model home or a new community development, understanding what school zone a community is zoned to, or learning about which home builders are available in a particular area. SEO for home builders and developers is about increasing visibility and awareness to those in a research phase now, so that you can sell homes during their shopping phase later.
These questions are ones that a searcher wants the answers to instantly, which can be provided via featured snippets and local SEO. With the rise of zero click SEO, it's now crucial to have a content marketing and local SEO strategy to capitalize on this visibility. 
Ready to get started? The SmartTouch® Digital Marketing solutions are designed to help spec and custom home builders and developers build a foundation for sales growth, automation, and scalability while also improving sales and marketing decision‑making with insightful data and monthly reporting. SmartTouch offers comprehensive home builder digital marketing services for SEO, SEM, Social Media, and Email Marketing as standalone services or a bundled package. Contact the SmartTouch team today!