SmartTouch® Is Awarded 5 TAB Star Awards in 2019
Austin, TX – August 15, 2019 – The Texas Association of Builders (TAB) held their 26th Star Awards Celebration at the Gaylord Texan in Dallas on August 8th. Held in conjunction with the 2‑day Sunbelt Builders show, the Texas Star Awards brings together acclaimed and talented builders, architects, re‑modelers, and Sales and Marketing members in Texas and the Southwest.
As a real estate marketing agency based in Austin, we've been attending the Star awards since 2013 and are excited to announce that this year we were honored with 5 awards, bringing our total awards won at Star awards to 31!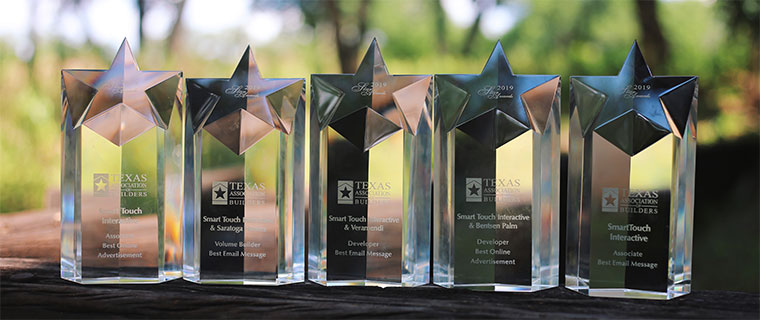 Effective email marketing has long been a staple of our custom SmartTouch® real estate marketing programs as well as our focus in digital marketing tactics such as online display and remarking ads, paid and organic social media, and Google/Bing Ads. To be recognized at the 2019 ceremony was a real win for our team as a whole and for the amazing builders and developers we work with to create lead generating campaigns that help buyers find the perfect home for them and their families.
Take a look at this year's winning campaigns and other work we've won awards for. If you'd like to learn more about our services contact us today! We'd love to learn more about what you and your buyer are looking for!
Best Email Message
Developer – Best Email Message – Veramendi
The Start of Something Magnificent email campaign was part of a larger ad campaign, The Start of Something New – the first branded ad campaign for Veramendi and introducing the community to the market. The goal was to build awareness of the community and a buyer interest list.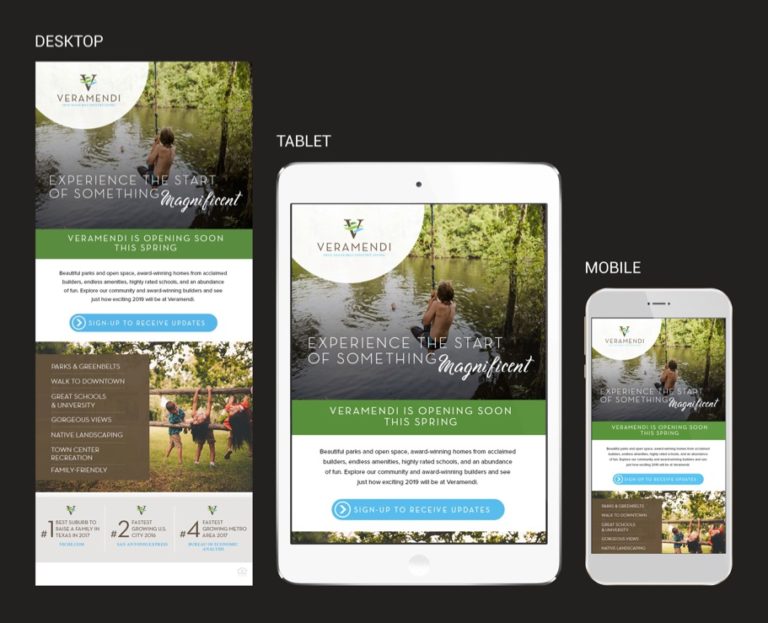 Volume Builder – Best Email Message – Saratoga Homes
This campaign tied in the family‑oriented lifestyle of Lago Mar and "Spooktacular" savings with the Halloween holiday season. It was deployed October 29th, catching buyers around lunch time and had a tremendous response rate of 22%. Lago Mar is one of the latest communities in South Houston, thus the goal of this email was not only to generate leads but generate buyer interest and create awareness.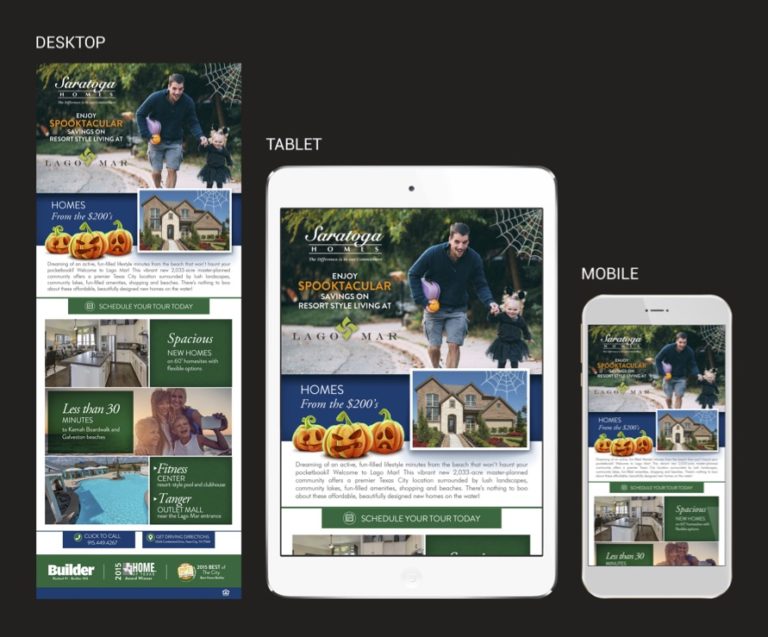 Associate – Best Email Message – SmartTouch® Geo
This was the first of a series of campaigns introducing SmartTouch®'s new homebuyer geofencing product, SmartTouch® Geo. Our first objective was to introduce the new technology to home builders and developers.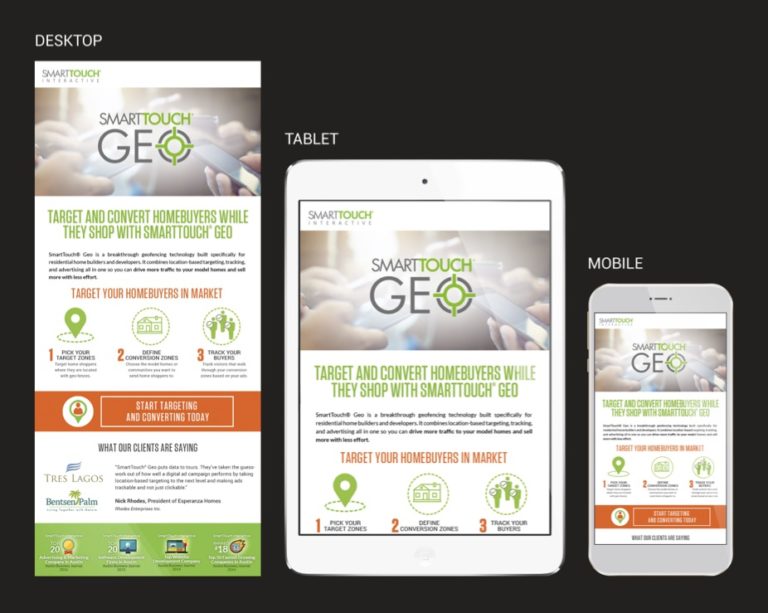 Best Online Advertisement
Associate – Best Online Advertisement – SmartTouch® Geo
We ran two remarketing ad sets simultaneously (pitting a stock image against a graphical one) letting Google decide which ad was gaining the most impressions and clicks and serve that ad more in order to maximize.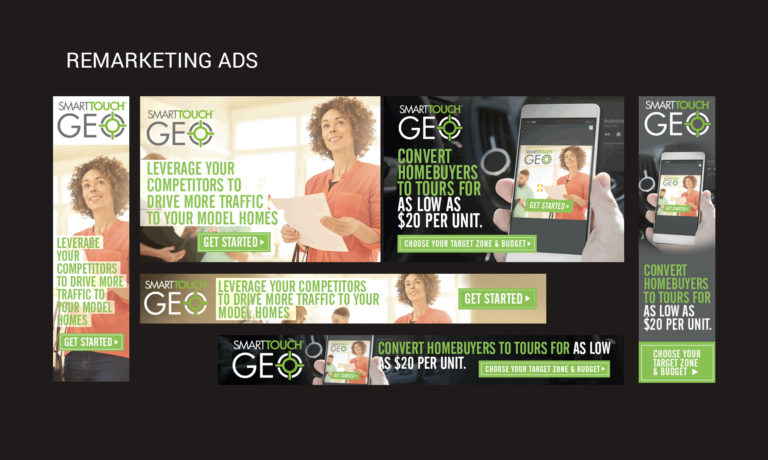 Developer – Best Online Advertisement – Bentsen Palm
The typical verbiage used by builders and developers is "homes from the $XXX." However, through these ads (directed at predominantly first‑time buyers) we've found breaking it down into monthly payments versus and overall home price had a better conversion rate.