SmartTouch® Week in Review | Website Mortgage Calculators and Cool Hero Video
For our first SmartTouch® Week in Review,  we're sharing two custom home builder mortgage calculators and a unique execution to a special interest promotion campaign that needed to be ready to go in 3 days!
We're going to use the Week in Reviews as a way to share what's happening with SmartTouch®, what new things we're doing, and hopefully give marketers and home builders some inspiration for their own campaigns!
Special Promotion for Saratoga HOmes – Cool Hero Video
Saratoga Homes knew what their promotion was going to be, and they had their video ready to go. As their agency, we helped them write, create, and execute the promotion quickly across banner ad placements, landing pages, and search (text ads).
What we're really proud, was our creative team and programmer taking Saratoga Home's video and not just adding it to the landing page, but panning it within the new promotion hero image–right inside the home cutout. The campaign ran for 1 week and Saratoga was able to sell 14 homes!
---
Custom Home Builder Website Mortgage Calculators
First‑time homebuyers love mortgage calculators. As previous renters who have never bought a home, understanding just how much a monthly mortgage is from purchase price + interest rate + down payment + loan term can be very overwhelming.
Even second‑time homebuyers can struggle with this and having a simple tool right on your website (conveniently located below your floor plans or available homes) not only increases user engagement and time on page but gives buyers a feeling of appreciation and trust because you solved a problem for them without them even having to ask.
Check out two custom home builder mortgage calculators we just added to Cavender Homes and Bentsen Palm!
Website Mortgage Calculator 1: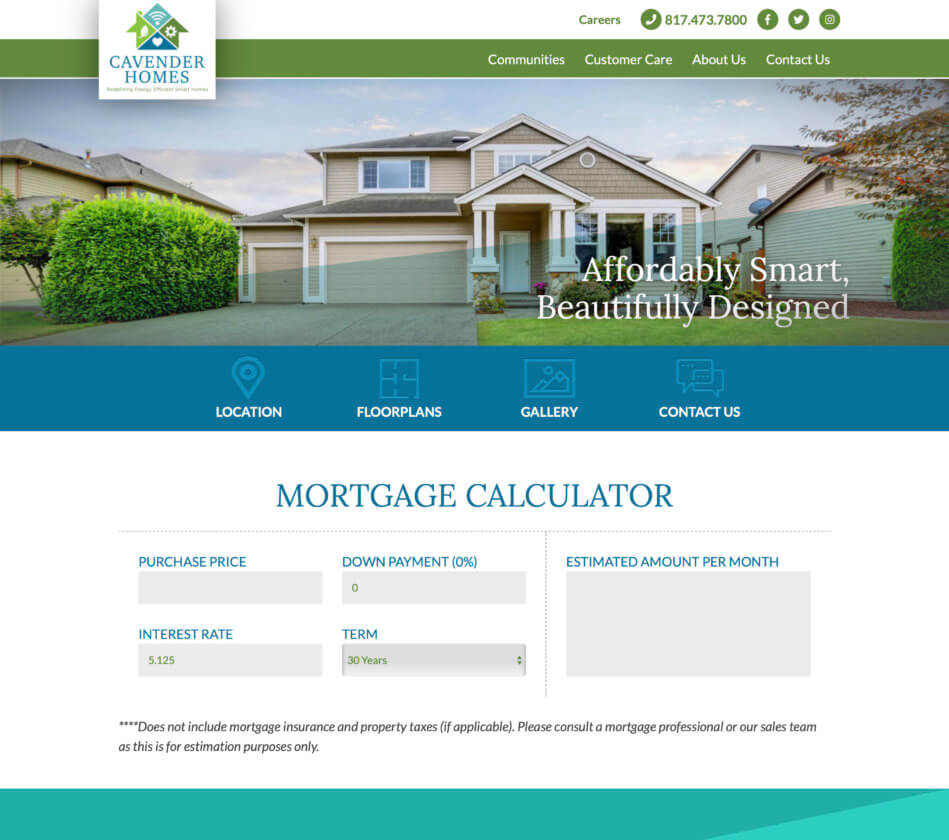 Website Mortgage Calculator 2: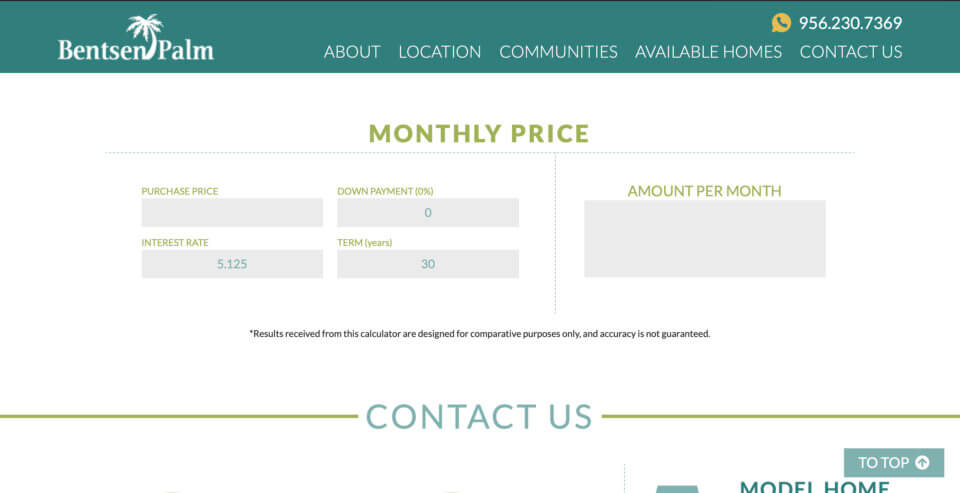 ---
Want Your Own Website Mortgage Calculator on Your Page or need help with a special promotion?
Contact SmartTouch® Interactive, we're a full‑service real estate marketing agency dedicated to serving builders and developers like you by staying ahead of marketing trends to help you connect with your ideal buyer.