SmartTouch® Month in Review | Quarterly Reports & Seeing Double
End of the quarter is a busy month for any company, but the end of Q3 always offers a special treat and a chance to show our inner Roberts… That is, Robert Cowes is SmartTouch®'s founder and CEO and whether you see it as a trick or treat, the SmartTouch® team all decided to be the head boss for a day and dress up as our fearless leader, Mr. Robert Cowes III!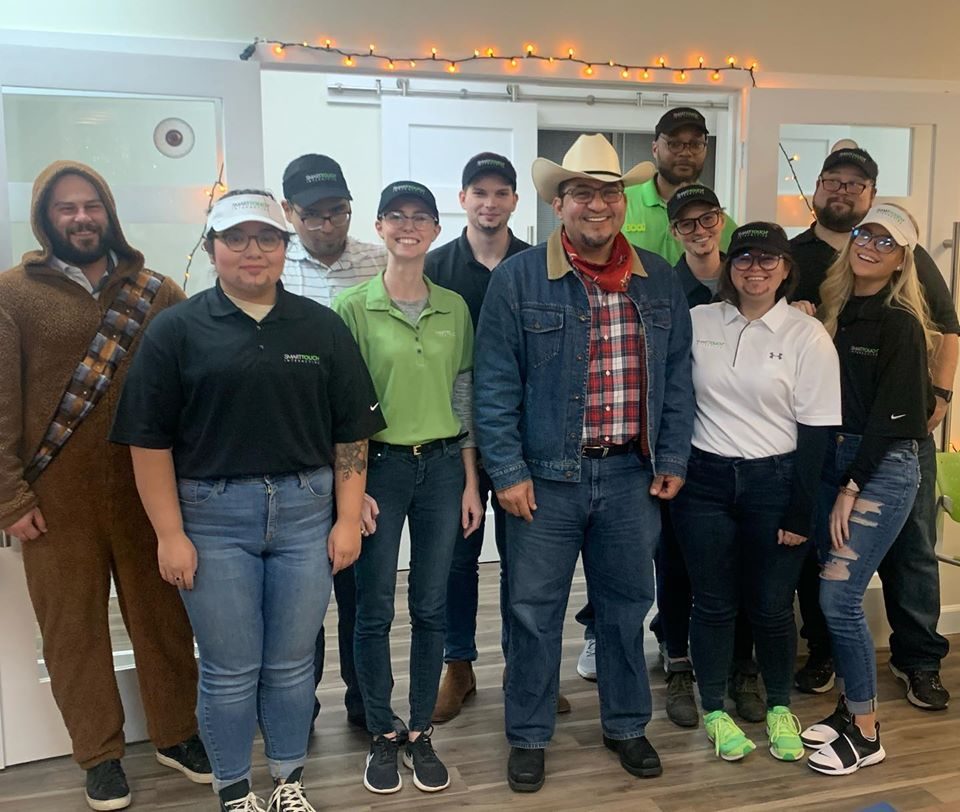 Aside from the festivities of October, we also ended this quarter on a high note with clients. We met a few in person to do quarterly reports, were invited to see the progress of Cavendar Homes' community, and went to Houston to catch up with a few other clients.
We've been noticing a trend in our last few Month in Reviews that it's becoming more and more important for our team to travel to clients and their homes whenever we can. Many agencies meet with their clients in person, but when you work with home builders and developers it's even more important to see the beautiful homes and communities they're developing to really understand how they differentiate themselves from the competition. Here are a few highlights from our travel in October.
Real Estate Quarterly Reports
The scariest thing we find about October is that it's quarterly reports season… We find how much traffic and conversions have increased over the previous quarter haunting, like when you look at an email campaign you ran two years ago and wonder what you were thinking. We find great results intimidating because it just means we have to do that much better for our clients the next quarter. However, we do enjoy the chance to meet up with our clients in‑person to present the reports.
Kelly, Michelle, Tanner and Robert went down to McAllen, Texas to present the Rhodes Enterprises report covering multiple communities. We also got a treat this quarter and were able to sit in on the Esperanza Homes sales meeting led by Shant Samtani.
Tanner and Alinda went to New Braunfels for the Veramendi report.
And Erika Ramon with Randolph Todd Developments came into the office for the Meyer Ranch community report.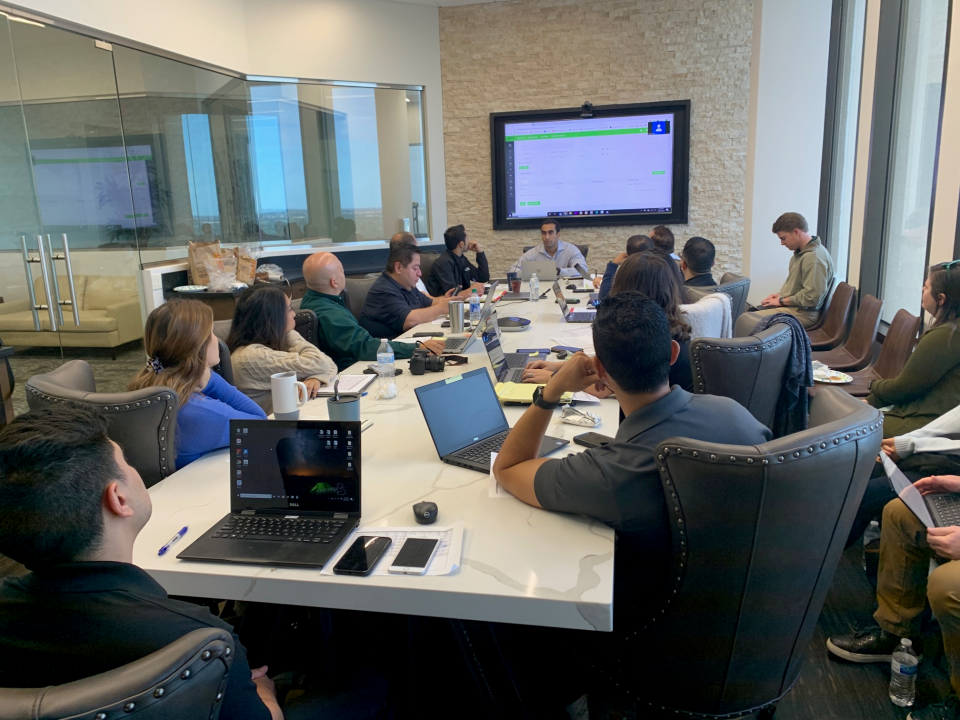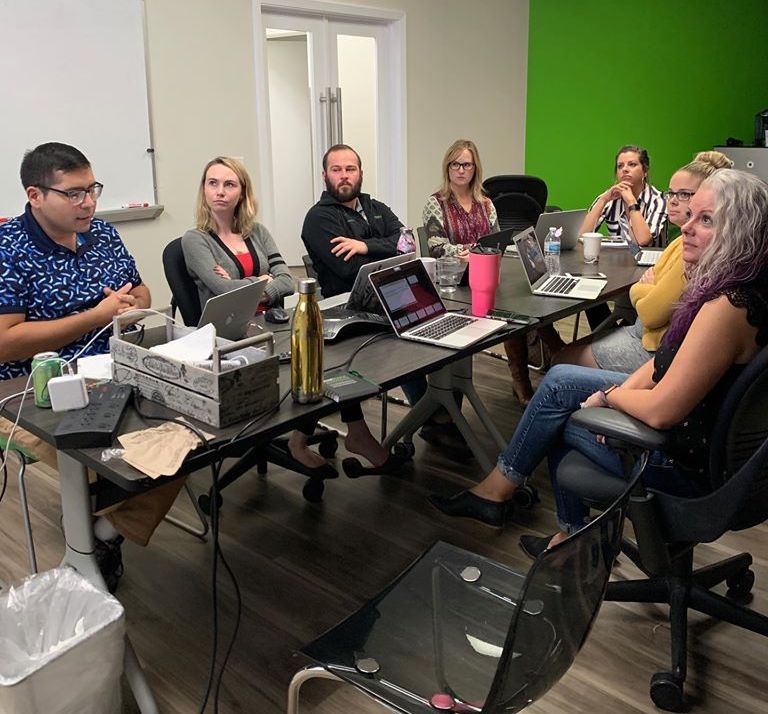 Visiting Cavender Homes in Princeton, TX
Robert, Cassidy, Karina, Leslie, and Tanner donned their hard hats in Princeton, TX to see the progress of Cavender's SmartSuite homes in Morning Ridge. This visit in particular was a special treat for us because when we first started to work with Cavender Homes, we redesigned their logo and website. It was very humbling to realize as we walked through these homes that we're helping Cavender communicate to buyer's online just how innovative they really are in the smart home space.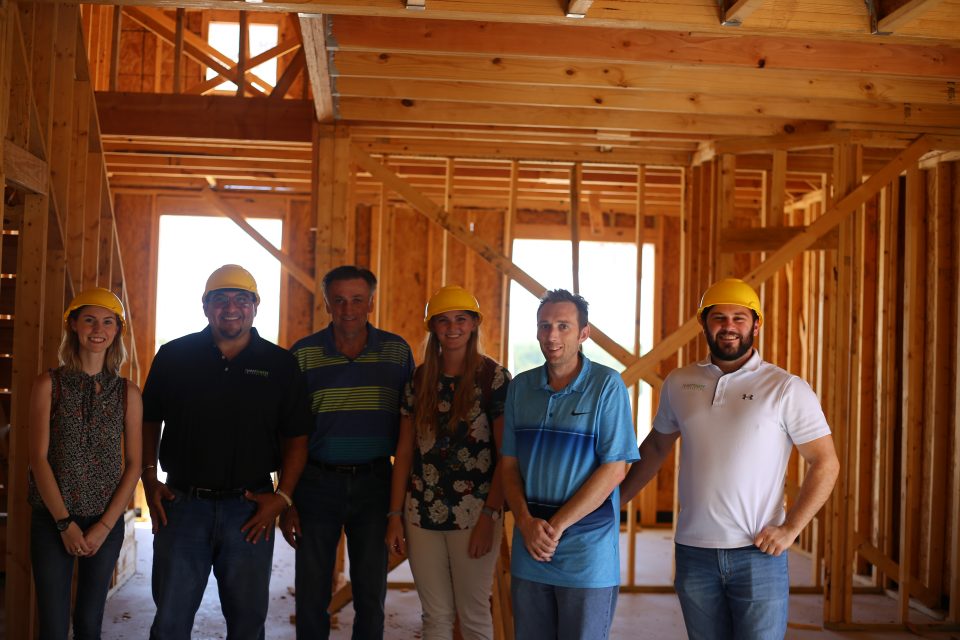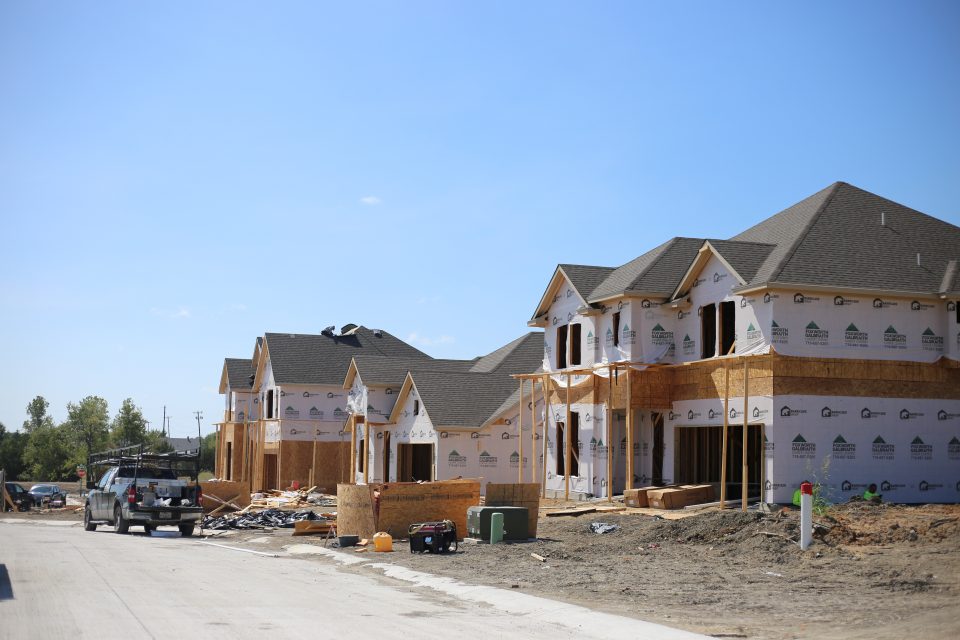 A Tour In Houston
Robert, Cassidy, Karina, Leslie and Tanner traveled to Houston to meet with multiple clients.
The first client we met with was Aspire Fine Homes, a custom home builder in Houston with a unique portfolio from New Orleans Double Gallery style to clean contemporary‑modern designs. We started our marketing partnership with them in August, driving demand for them through Facebook Sponsored Ads, Google Search & Remarketing Ads, Display Ads and SmartTouch® Geo ads.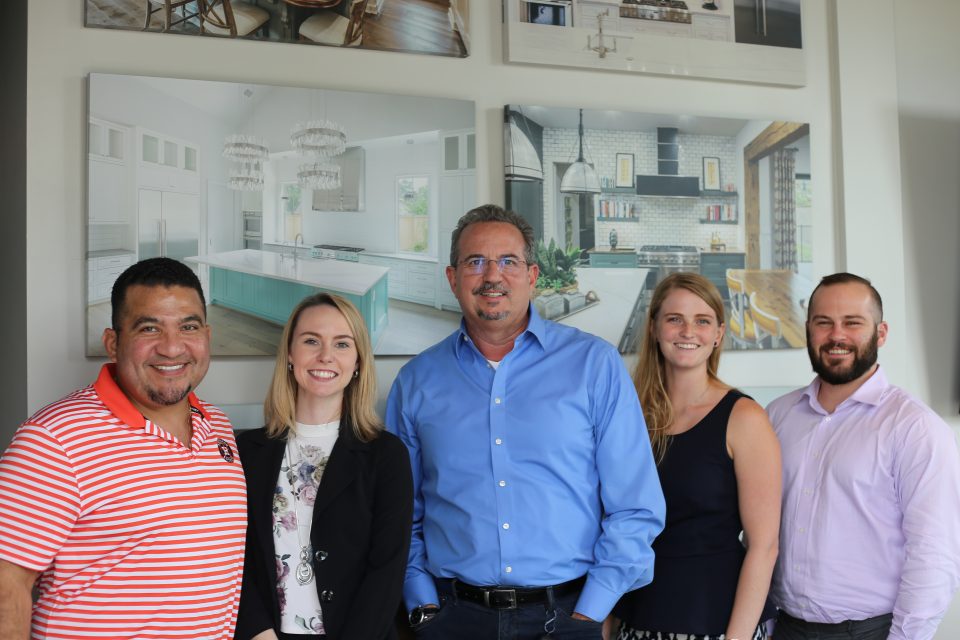 The second client we met with has multiple luxury condo projects in the upper Kirby and River Oaks area of Houston, specifically The Revere, The Westmore and The Mond.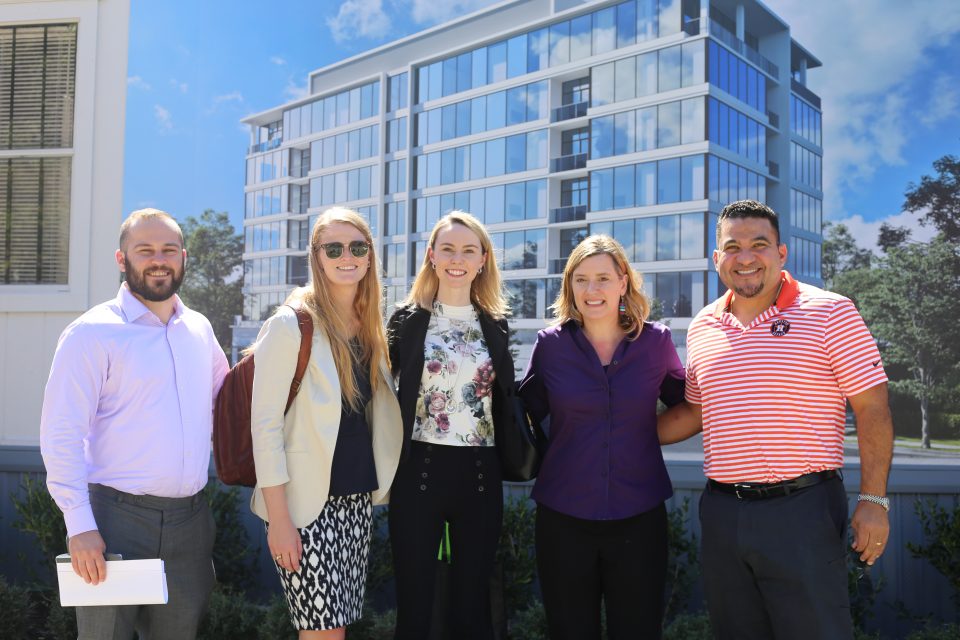 Congratulations to Our DCI Graduates!
This month, Kelly and Keenan graduated from the Digital Creative Institute with their certifications in Digital Marketing. Kelly is a fabulous Account Coordinator who's been working with SmartTouch® since February as she completed her certification. She works with clients Rhodes Enterprises, Miles Brand and Saratoga just to name a few.
Keenan was the SEO Specialist for SmartTouch® for about a year, but since graduating from DCI has decided to move back East.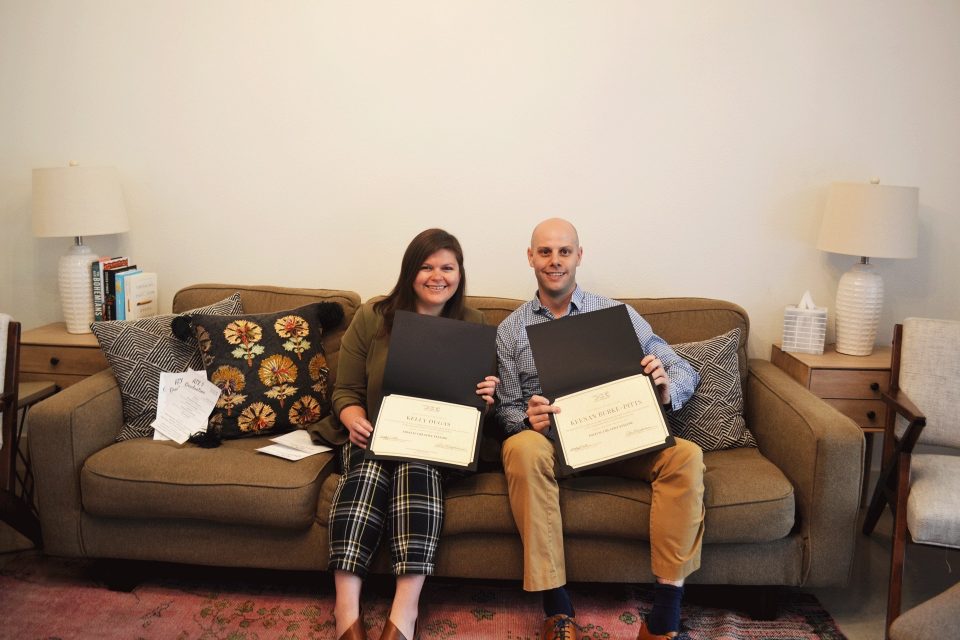 Work With SmartTouch®, Real Estate Marketing Agency
You may have gauged from this post and our other Month in Reviews that our clients are very important to us – we provide more of a partnership than a service – but our people are important to us too. If you'd like to work with a real estate marketing agency with personality, take a moment to review our lead generation services and our home builder CRM or contact us directly.