SMARTTOUCH® JOINS JEFF SHORE AND TOP MARTECH EXPERTS TO TALK ABOUT THE FUTURE OF MARKETING TECHNOLOGY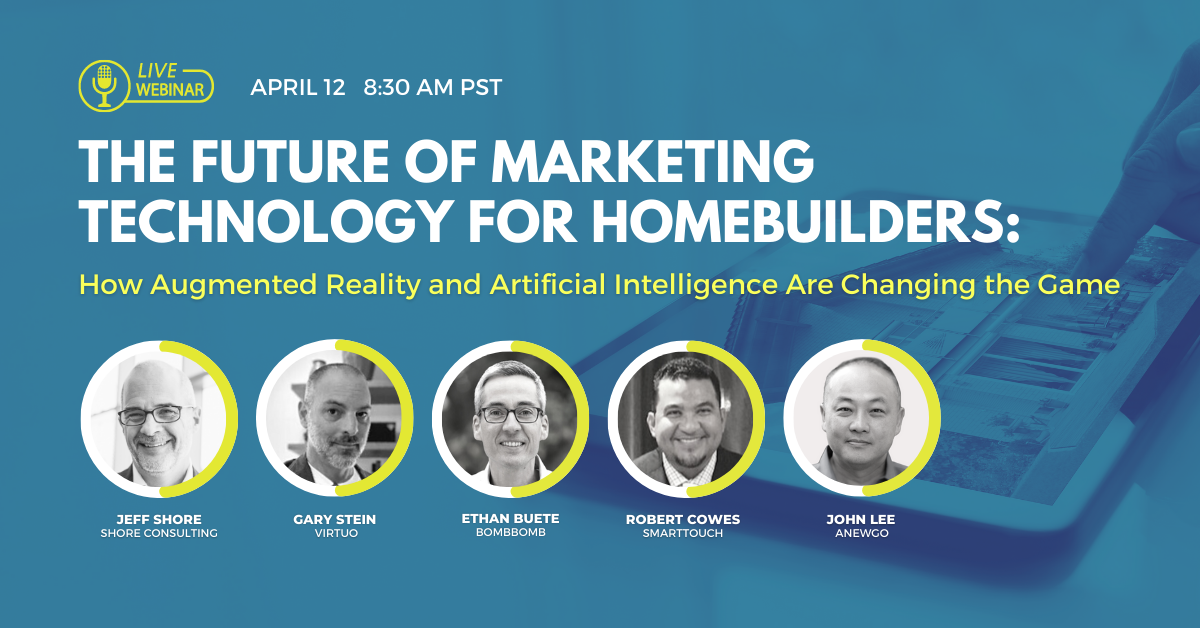 Emerging technology is accelerating growth and changing the way we do business. Get ready to have your mind blown as some of the top thinkers in the homebuilding world share the most interesting and exciting technologies for both now and the immediate future.
Join Robert as he, Jeff, and three of the top MarTech experts of today reveal the innovations of tomorrow! Some of what you will learn in this webinar:
Leverage existing technology for greater efficiency and higher profit.
Learn how forward‑thinking companies stay ahead of the technology curve.
Make your life easier by automating and appifying everything.
Position your organization as an innovation leader.
Boost your traffic and conversion rates by wowing your customers from first point of contact.
Improve customer experience so that you stand out from the crowd and generate more referrals.
More to come after today's webinar!