SmartTouch® Is Awarded 8 TAB Star Awards in 2018
Real Estate Marketing Awards: Texas Association of Builders Star Awards
The Texas Association of Builders (TAB) held their 25th Anniversary Star Awards celebration at the Hilton Anatole in Dallas on August 9th. Held in conjunction with the 2‑day Sunbelt Builders show, the Texas Star Awards brings together acclaimed and talented builders, architects, remodelers, and Sales and Marketing members in Texas and the Southwest.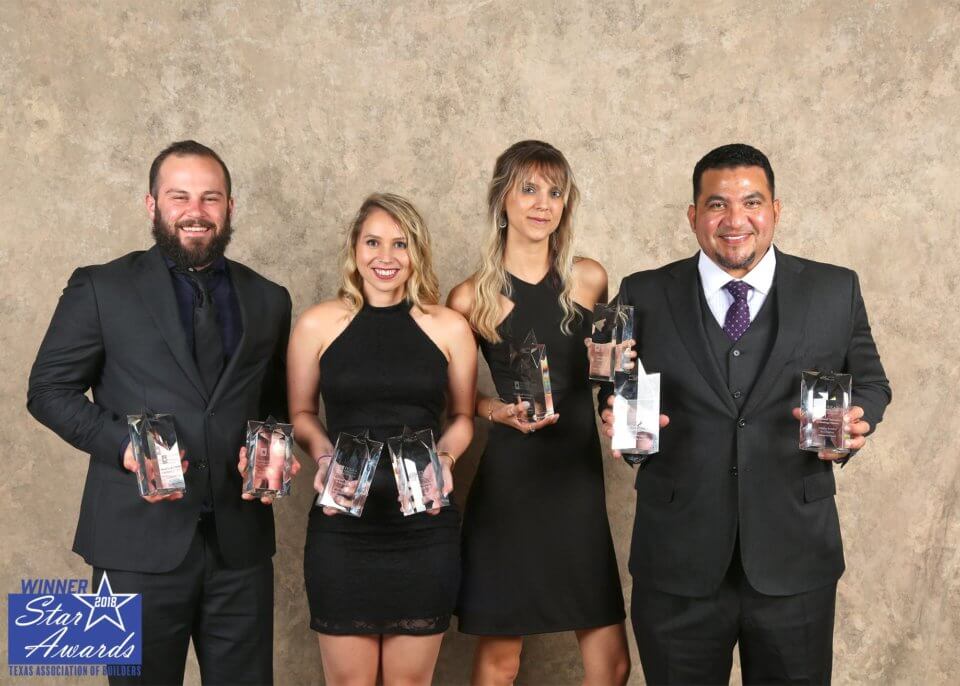 As a real estate marketing agency based in Austin, we've been attending the Star Awards since 2013 and are excited to announce that this year we were honored with 8 awards in 4 promotional categories:
Best Email Message
Best Online Advertisement
Best Social Media Marketing Program
Best Special Promotion
Effective email marketing has long been a staple of our custom SmartTouch® real estate marketing programs as well as our focus in digital marketing tactics such as online display and remarking ads, paid and organic social media, and Google/Bing Ads. To be recognized in all of these verticals in the 2018 ceremony was a real win for our team as a whole and for the amazing builders and developers we work with to create lead generating campaigns that help buyers find the perfect home for them and their families.
Take a look at this year's winning campaigns and other work we've won awards for. If you'd like to learn more about our services contact us today! We'd love to learn more about what you and your buyer are looking for!
Best Email Message
Developer – Best Email Message – Bentsen Palm
By developing an email theme with written and visual graphics that resonated with the audience, which in the Rio Grande Valley is about 90% Hispanic and Spanish speaking, this campaign had an extraordinary viewed response rate of over 12% – surpassing benchmark expectations for an unsolicited email which typically is about 5%.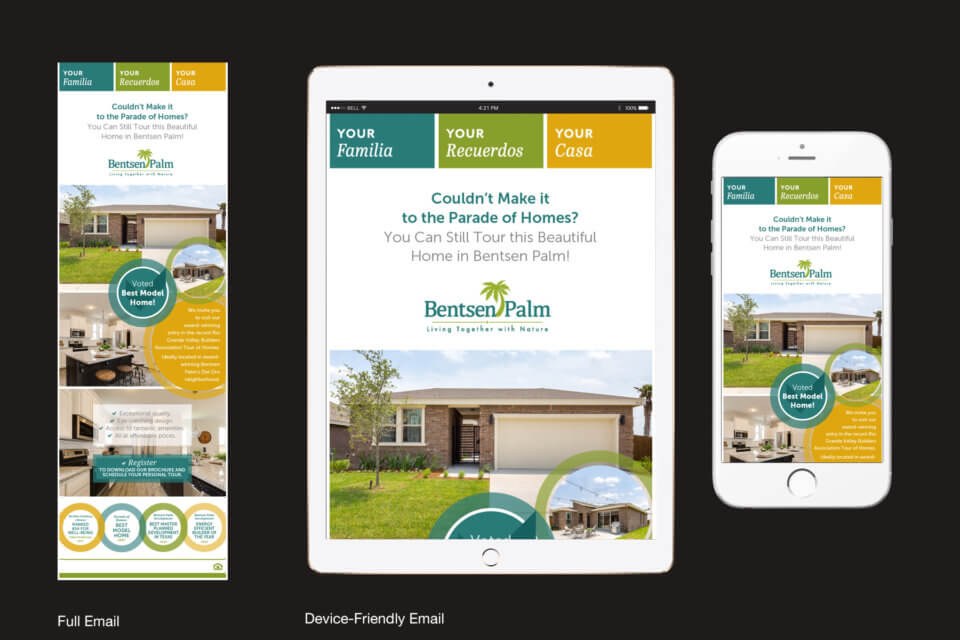 Volume Builder – Best Email Message – Saratoga Homes
The Saratoga Homes There's More Inside prospecting campaign was designed and developed for generating new home buyer leads for the Lake Shore Harbour community in Houston. The creative was meant to appeal to families with the "There's More Inside" headline and drive them to the microsite where they could engage with the photography, Matterport virtual tours, floor plans, location maps, and available homes.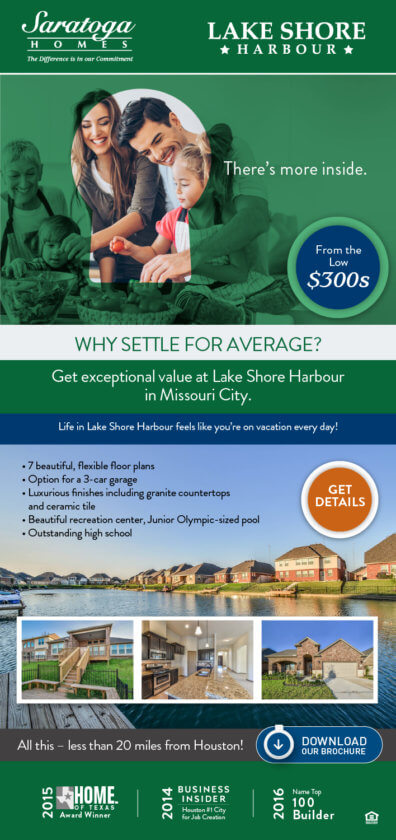 Associate – Best Email Message – Confident Email Delivery
The objective of this campaign was not only to generate new leads but to provide an educational benefit to existing clients. The Top 5 Things You Need to Know About Effective and Confident Email Delivery gave real estate marketers a guide to key elements that must be considered for the delivery of a successful email campaign.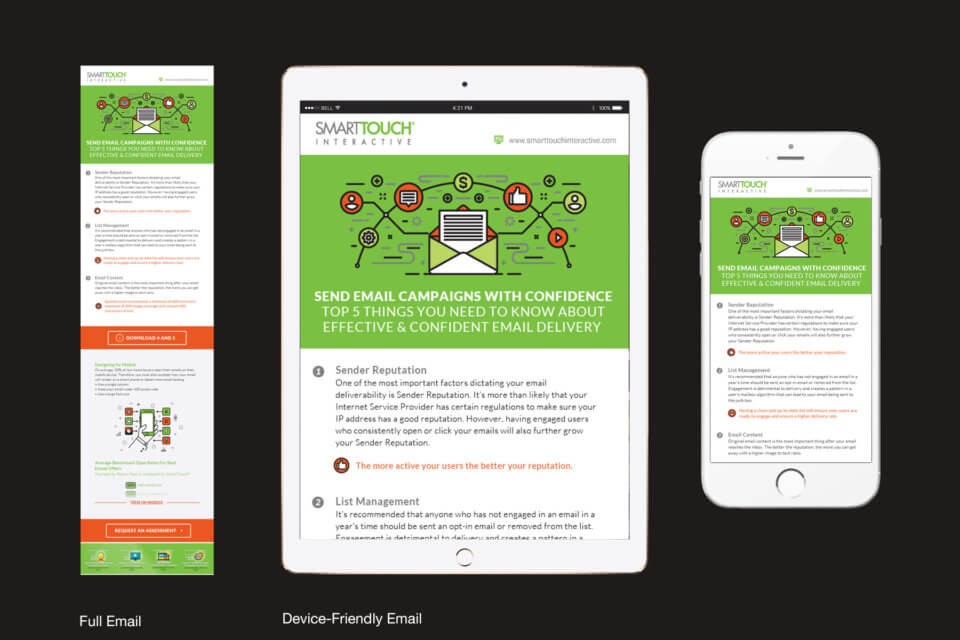 Best Online Advertisement
Custom Builder – Best Online Advertisement – Novak Brothers, Twin Springs Preserve
In just 90 days of running the campaign, it has already generated 2 confirmed sales attributed to the online ad campaign, as well currently 2 buyers in contract selection. The high click‑through rate also took us by surprise as by intent we put pricing on our ads and homes in the 600‑700k price range in Central Texas typically do not drive this high level of interest. We believe that featuring the unique Texas Farmhouse design is one of the key attractions that drives the extraordinary click‑through rate.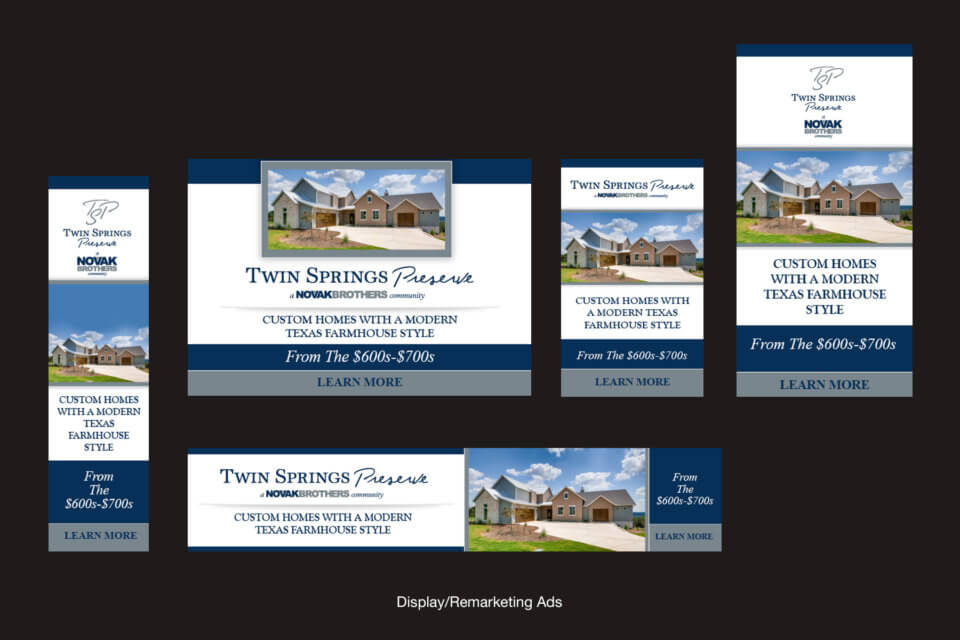 Volume Builder – Best Online Advertisement – Saratoga Homes 
Making home ownership dreams come true for multicultural families is the inspiration behind There's More Inside. The There's More Inside campaign was actually delivered across all digital platforms, including social, search, email, and digital ads on homebuyer and local affinity websites. It has become Saratoga Home's signature brand emblem in Central Texas.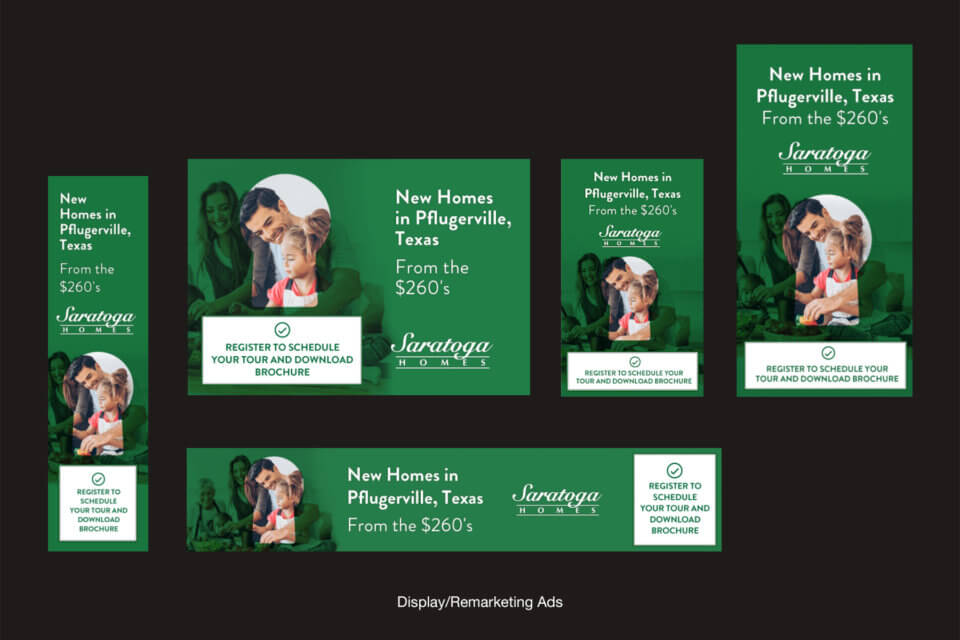 Best Social Media Marketing Program
Custom Builder – Best Social Media Marketing Program – Novak Brothers, Twin Springs Preserve
The luxurious farmhouse living of Novak Brother's Twin Springs Preserve homes was promoted through Facebook Lead Gen and Sponsored Ads targeting prospective homebuyers in the Austin area. The secret sauce to the 5% click‑through rate is attributed to the professional photography and weekly ad rotation.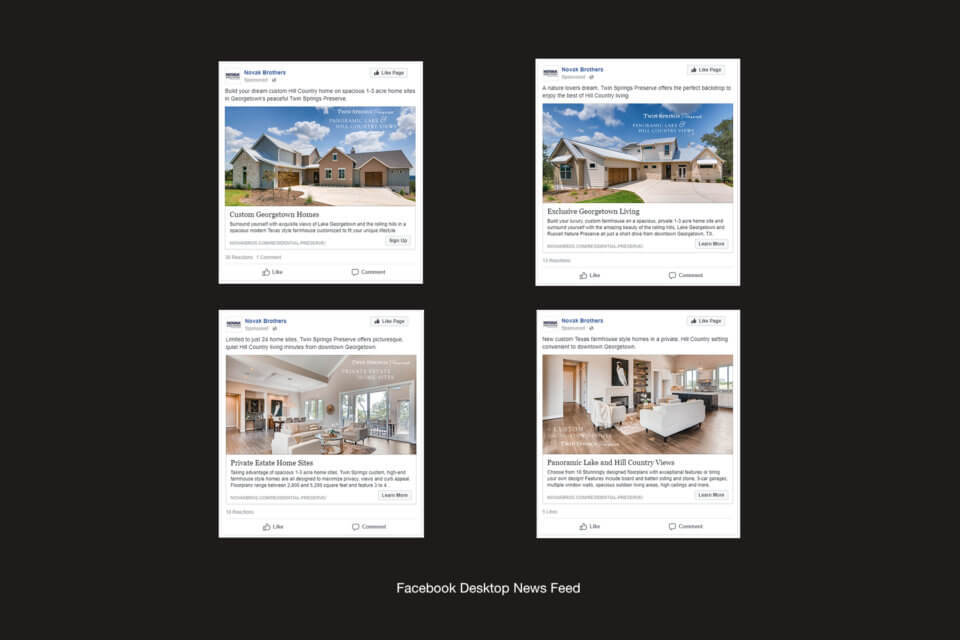 Volume Builder – Best Social Media Marketing Program – Chesmar Homes, Knoll Creek
The objective of Chesmar's Knoll Creek Facebook Advertising campaign was to generate home buyer leads engaged in reading their Facebook news page and are driven by the relevancy of the content served as we are delivering something specifically appealing based on our home buyer targeting campaign settings.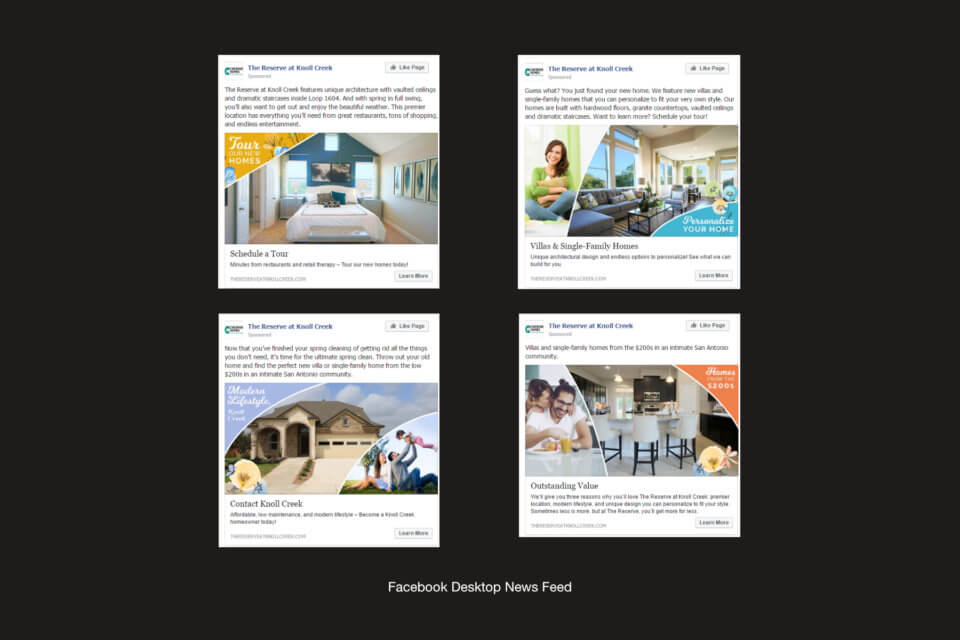 Best Special Promotion
Developer – Best Special Promotion – Tres Lagos 
The Grand Opening Celebration had 3000+ attendees and over 60 homes have been sold since, not to mention the 90 pre‑sales they had going into the event. The multi‑channel campaign also added over 2000 new email contacts that Tres Lagos can now promote to about future phases and sections.