SmartTouch® Interactive Sponsors TecHome Builder Spring Summit 2022
TecHome Builder Spring Summit 2022 Recap:
What an eventful few days it has been for our team down in Louisville, KY as proud sponsors of the event‑packed TecHome Builder Spring Summit! Robert Cowes, President & CEO, and Tanner Ross, Vice President of Marketing Services are busy with the second day of one‑on‑one meetings with guests like Christophe Hardenne, President of 512 Home Remodel, and Graeme Bell, Partner at Alair Homes Edmonton. 
"We've had the opportunity to meet 1:1 with some of the top builders in the country to showcase our technology and digital marketing solutions that have helped our clients to deliver a marketing strategy with the tactical execution that best aligns with their goal to sell more homes," commented Robert Cowes, President & CEO, SmartTouch® Interactive. Learn more about our technology solutions here.
---
SmartTouch® Interactive will be heading to Louisville, KY to sponsor the upcoming TecHome Builder Spring Summit taking place May 10 – 12, 2022. By sponsoring this hosted‑style event, SmartTouch® Interactive will have the opportunity to showcase our comprehensive technology platform as we meet one‑on‑one with guests representing the nation's biggest and most progressive single‑family and multifamily operators.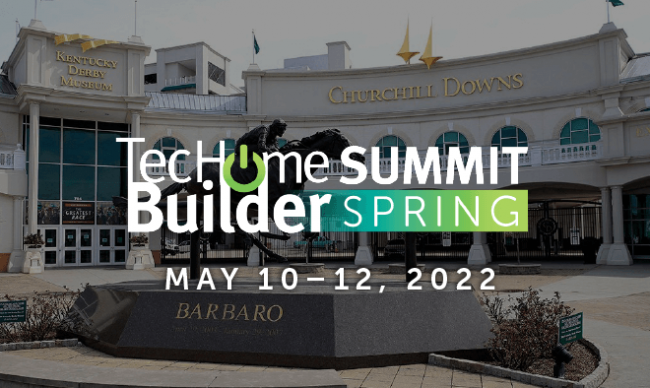 This year's Summits will host 300+ leaders looking to work on expanding and refining their tech plays and identifying the partners they'll need to succeed in a rapidly changing market. TecHome Builder's unique event is designed to encourage builders and multifamily companies to update their home tech merchandise assortments, standard offers, option and upgrade packaging, and go‑to‑market strategies.
"We are excited to have the opportunity to sponsor this year's TecHome Builder Spring Summit in person," commented Robert Cowes, President & CEO, SmartTouch® Interactive. "While the last couple of years brought new challenges, it has also been the catalyst for driving builders and developers to leverage technology in new ways to better address the home buyer journey and deliver a digital experience that meets buyers' expectations. We look forward to sharing how SmartTouch® NexGen CRM, Marketing Automation, SmartTouch® GEO, and our Digital Marketing services have helped our clients pivot their marketing strategies and sell more homes."
For information on attending the TecHome Builder Online Summit, click here.