SmartTouch® Interactive Signs 6 New Clients to CRM/Marketing Automation Platform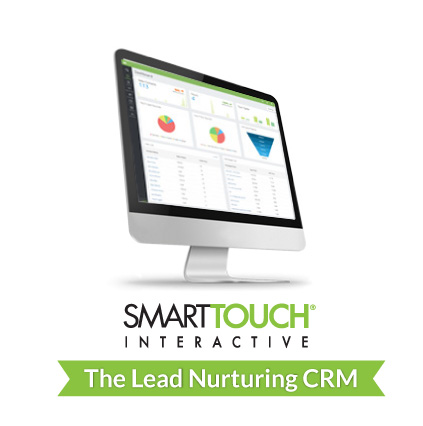 Brock Built Homes, TriCorner Homes, Fairfield Homes, Hayden Homes, Novak Brothers and The Lofts at St. Stephens Select SmartTouch® Interactive as Their CRM Solution
Austin, TX –  January 25, 2017 – SmartTouch® Interactive, an interactive real estate marketing agency, today announced that six new clients have chosen SmartTouch® as their real estate marketing automation and home builder lead nurturing CRM solution company: Brock Built Homes. TriCorner Homes, Fairfield Homes, The Lofts at St. Stephens, Hayden Homes, and Novak Brothers Development.
"These six recent software wins are a validation of the residential real estate marketplace embracing the lead nurturing technology which helps them secure a higher ROI under sales and marketing investments," said Robert Cowes, President and Co‑founder of SmartTouch Interactive.
The six new SmartTouch® Interactive clients are from different parts of the country with slightly different projects that require a CRM system that can fit their particular needs.
Brock Built Homes builds new homes for sale in Atlanta and has a reputation as the top new home builder in Atlanta, GA, and recently Charleston, SC, with award‑winning floor plans and energy efficient features. SmartTouch® Interactive has provided this premier home builder with a lead management solution that aggregates their leads and uses drip workflows to send out automated content according to a lead's profile attributes.
TriCorner Homes builds new homes for sale in Central PA and is a family‑owned home builder company based in Pennsylvania. They build single‑family, quality‑crafted, innovative homes with stylish and timeless details. TriCorner Homes will be using the NexGen Facebook Lead Adaptor in order to integrate Facebook leads into the CRM within minutes, in addition to email templates and follow‑up workflows and workflow templates previously set up in the CRM. TriCorner has also opted to use the SmartTouch® NextGen Exchange Sync tool that allows data within NexGen to be updated automatically when TriCorner sends an email to a prospect through their Outlook email client.
Fairfield Homes builds new homes for sale in Southern AZ and has a reputation for being the most sought‑after builder of master‑planned communities and semi‑custom homes in the area. Fairfield Homes has recently upgraded to the new CRM system NexGen in order to more proficiently aggregate leads from their multiple communities into one software system and instantly and automatically nurture new and existing leads.
Hayden Homes has a people‑first mentality when it comes to building new homes in Oregon, Idaho, and Washington. They invest in a community of people, not just homes, by providing the highest quality work at a great value and by hiring and sourcing materials locally. SmartTouch® Interactive has provided Hayden Homes with a CRM solution to aggregate, track, and distribute leads to the appropriate sales teams for all of their communities in the Northwest.
The Novak Brothers Development, a residential and mixed‑use builder in Georgetown, Texas, chose NexGen as its marketing automation platform to more effectively manage the multi‑step sales process and for its out‑of‑the‑box reporting. With SmartTouch® Nexgen, Novak Brothers can now easily manage all their lead relationships, no matter the property, from one location and gain real‑time analytics. Their main development is Texas Brownstones featuring new townhomes for sale in Georgetown, TX.
The Lofts at St. Stephens in Austin, TX, features new homes for sale near Mueller and Downtown Austin with 11 acres that will consist of 78 homes built in 3 phases. This community's location in one of Austin's hippest areas will bring in homebuyers looking to live an "urban lifestyle at its finest." Just before the beginning of the new year The Lofts at St. Stephens hired SmartTouch® to set up their new CRM NexGen account to better tag, score, and communicate with leads instantly and effectively.
"We selected this platform to measure the results of our lead gen investment executed by SmartTouch® Interactive and to leverage lead scoring features within NexGen in order to filter which leads are the most engaged," said Mike Pruitt, Principal Developer for The Lofts at St. Stephens.
About SmartTouch® Interactive
SmartTouch® Interactive is an interactive marketing agency that provides proven lead generation programs and lead management system, SmartTouch® Platform, the lead nurturing CRM. The SmartTouch® team's expertise in lead generation and online marketing helps firms that require a multi‑touch sales cycle create demand for products and services and grow their business with customized, interactive lead generation programs and lead cultivation. Backed by 30 years of experience in developing lead generation programs for hundreds of clients, SmartTouch® Interactive sets a new standard with lead generation programs and a single solution that integrates CRM, Marketing Automation, Email Marketing and Inventory Management in one platform, SmartTouch®. https://smarttouchinteractive.com
###
Press Contact:
Robert Cowes
rcowes@smarttouchinteractive.com
512‑582‑5900