SmartTouch® Interactive Produces 7 Websites for North Texas Developer, Centurion American Development Group
In conjunction with HotOn! Homes, SmartTouch® Helps Prominent Texas Developer Build Up Their Online Presence
Austin, TX –  Jan 10, 2018 – SmartTouch® Interactive, an interactive real estate marketing agency, real estate marketing automation, and home builder lead nurturing CRM solution company, today announced the completion of seven websites produced throughout 2017 for Centurion American Development Group, a company who has developed over 25,000 single‑family lots in dozens of North Texas communities since 1990.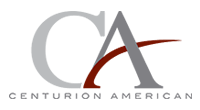 The seven website project included four full websites where SmartTouch® developed the content, design, and lead gen strategy for the site; one website rebuild where SmartTouch® handled the migration of content to a more interactive and user‑friendly design for a better and more efficient experience; and two microsites specifically designed for lead generation on a single page site that is easy for buyers to navigate and effectively grows the development's interest list.
Website Projects
Website Rebuild
Microsites:
"Each website we created for Centurion American Development Group's single‑family development projects needed to do three things: grow an interest list, push interested buyers to the builders' websites, and essentially create a brand and voice for the development if it wasn't a rebuild site," said Robert Cowes, President and Co‑founder of SmartTouch® Interactive.
SmartTouch® Interactive was brought on to the project by HotOn! Homes, a recognized television brand and real estate marketing authority. The two companies have a long‑standing relationship and have partnered on many lead generation marketing programs for home builders and residential developers.

SmartTouch® Interactive is an interactive marketing agency that provides proven lead generation programs as well as a lead management and lead nurturing CRM, SmartTouch® NexGen. The SmartTouch® team's expertise in lead generation and digital marketing helps home builders and residential developers that require a multi‑touch sales cycle to create demand for their product and grow their business with customized, interactive lead generation programs and lead cultivation. Backed by 30 years of experience in developing lead generation programs for hundreds of clients, SmartTouch® Interactive sets a new standard as a lead gen, single‑solution provider that integrates CRM, Marketing Automation, Email Marketing, and Inventory Management all in one platform, SmartTouch® NexGen. https://smarttouchinteractive.com
###
Press Contact:
Rebecca Eddleman
reddleman@smarttouchinteractive.com
512‑582‑5900