SmartTouch® Interactive Launches Three New Real Estate Developer and Home Builder Websites
Leading Real Estate Marketing Expert SmartTouch® Interactive Showcases Three Recent Brand Launches Texas Builders and Developers, Preservation Ranch, B & B Homes and Masonwood.
Austin, TX –  October 14, 2020 – SmartTouch® Interactive, an award‑winning interactive real estate marketing agency, real estate marketing automation and lead nurturing CRM solution company announced today the launch of three new websites, which included, Masonwood in Austin, TX,  B & B Homes in Laredo, TX and Preservation Ranch in Bee Caves, TX. All three of these new launches represent a unique brand, audience and purpose.
Locally‑owned and operated, Masonwood has been focused on new communities in Austin for four decades building communities and homes that deliver a unique luxury lifestyle. SmartTouch® Interactive helped Masonwood integrate their operating divisions into a unified brand, with the execution of digital marketing campaigns, special promotions, and the launch of a new website that brought their masterplan developments, home builder and urban infill communities into a single cohesive brand. The new website allows home buyers to interact with floor plans, photo galleries, available inventory, matter ports and virtual tours and schedule appointments online.
"SmartTouch® Interactive helped us seamlessly unite our multiple divisions into a single, impactful brand that clearly resonates with our target markets," commented Samantha Meredith, Director of Marketing, Masonwood Homes. "The SmartTouch® team's attention to detail and expertise in driving conversions on our website that lead to home buying transactions is exceptional."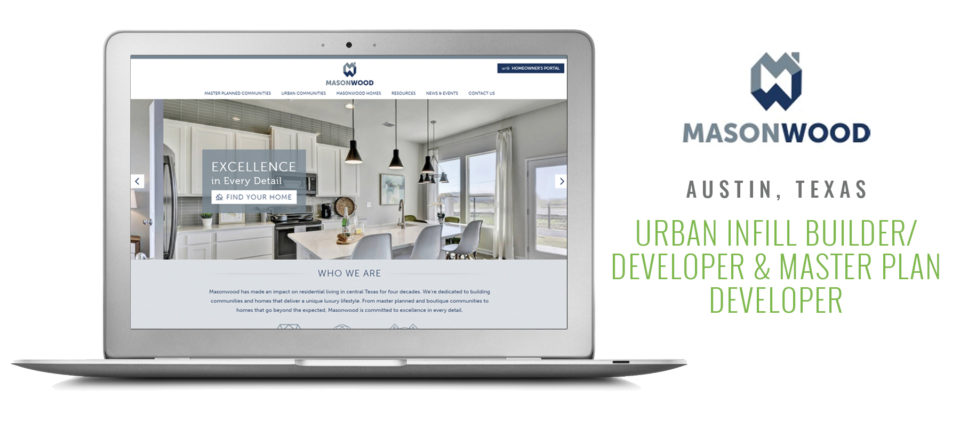 B & B Homes is a family‑owned business known for their focus on designing elegant semi‑custom homes that are accessible to anyone looking for new homes for sale in Laredo, TX. B & B Homes worked with SmartTouch Interactive to update their digital brand and launch a new website that enabled them to offer a number of new features including, interactive floor plans, inventory homes, personalized online home estimates and a new photo gallery.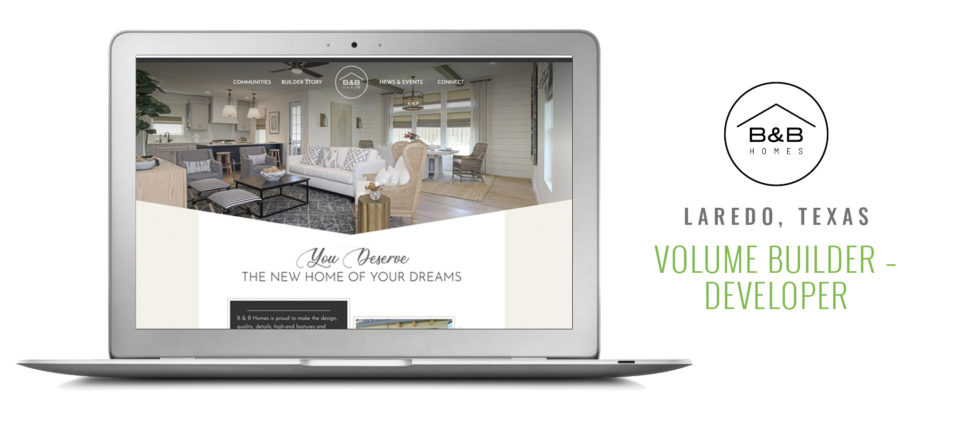 Preservation Ranch is a new luxury ranch conservation ranch community in Bee Cave, TX, located just off Highway 71 and a few miles west of Austin. The 930‑ acre Preservation Ranch features thirty‑three 22+ acres conservation ranches for sale near Austin. Preservation Ranch turned to real estate development experts, SmartTouch Interactive, for a comprehensive brand launch, which included all branding elements and the design of a new website. The new site offers an interactive map with stunning videos and photography as well as detailed stories behind each ranch and home buyers can request showings via email, text, or phone making it possible for a more virtual ranch shopping experience.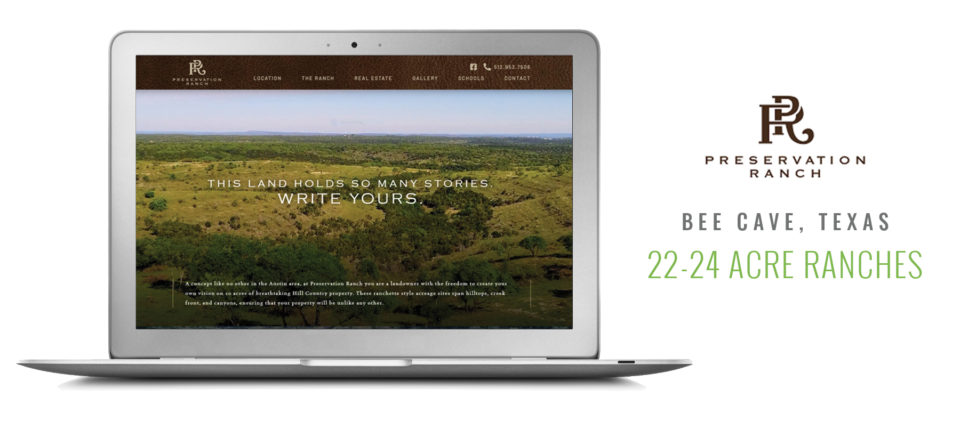 "Each of these new website launches highlights the value of working with a digital marketing services company that focuses on real estate developers and home builders," commented Robert Cowes, President Robert & CEO, SmartTouch® Interactive. "Our expertise in how to design a website to meet the specific needs of our clients from brand, to creative to SEO and more, coupled with our deep knowledge in real estate marketing enables our clients to achieve an immediate impact driving qualified new sales to their pipeline and creating a powerful brand presence that resonates with their individual audiences."
About SmartTouch® Interactive
SmartTouch® Interactive is the only marketing agency focused on real estate to offer: proven marketing and lead generation programs; a superior lead nurturing CRM and Marketing Automation platform, SmartTouch® NexGen; and a cutting‑edge homebuyer geofencing solution, SmartTouch® Geo, all driven by an award‑winning team of innovative marketing professionals. Our innovation in lead generation and digital marketing programs and proven accountable ROI methodology has helped hundreds of real estate developers and home builders generate more than 1 million leads and $2 billion in new home sales. https://smarttouchinteractive.com