SMARTTOUCH® INTERACTIVE HONORED WITH THREE SILVER AWARDS FROM THE NAHB NATIONAL SALES AND MARKETING COUNCIL
Award‑Winning Real Estate Marketing Agency Receives Best Digital Marketing Campaign, Best 55+ Digital and Best 55+ Integrated Marketing Strategy or Campaign from the National Association of Home Builders Sales and Marketing Council
SmartTouch® Interactive, an award‑winning interactive real estate marketing agency, real estate marketing automation and lead nurturing CRM solution company, announced the NAHB's National Sales and Marketing Council (NSMC) has named the 2022 Silver Award Winners for The Nationals new home sales and marketing awards. SmartTouch® Interactive received three Silver Award honors for the following campaigns:
Showcasing the most exciting trends in New Homes Sales and Marketing throughout North America, The Nationals honor the best in the building industry — including home builders, developers, associates and consultants — for their determination, integrity, creativity and endurance. A diverse panel of industry professionals selected the Silver Awards winners from almost 1,200 entries.
Silver Award winners are the top vote recipients in each category and are the finalists for The Nationals Gold Awards.
Best Digital Marketing Campaign – Wolf Ranch
To develop a compelling overall digital advertising campaign with consistent and impactful visuals that broadcasted specific marketing messages regarding the best aspects of the community and lifestyle. The target audience included trans‑generational home buyers and new transplants to Austin. The top challenge to overcome was that for the first time in 2 years, builders finally had home inventory beginning to sit and had already exhausted their waitlists as consumers began to price out. Even with pricing increases up to $1 Million, the community has maintained being able to sell homes compared to other Austin‑area communities by heavily focusing on the award‑winning amenities and lifestyle throughout the Digital Marketing Campaign.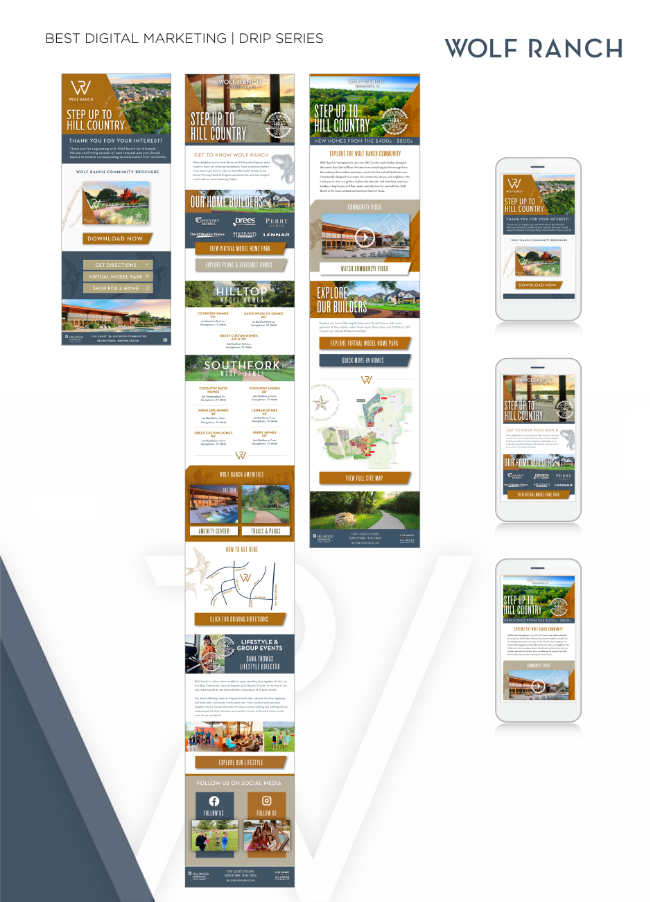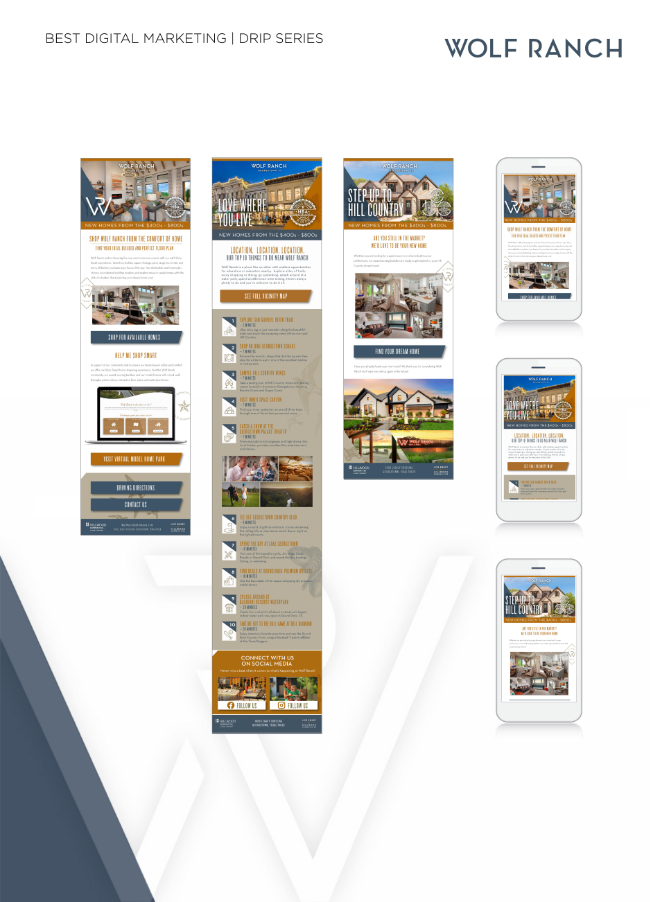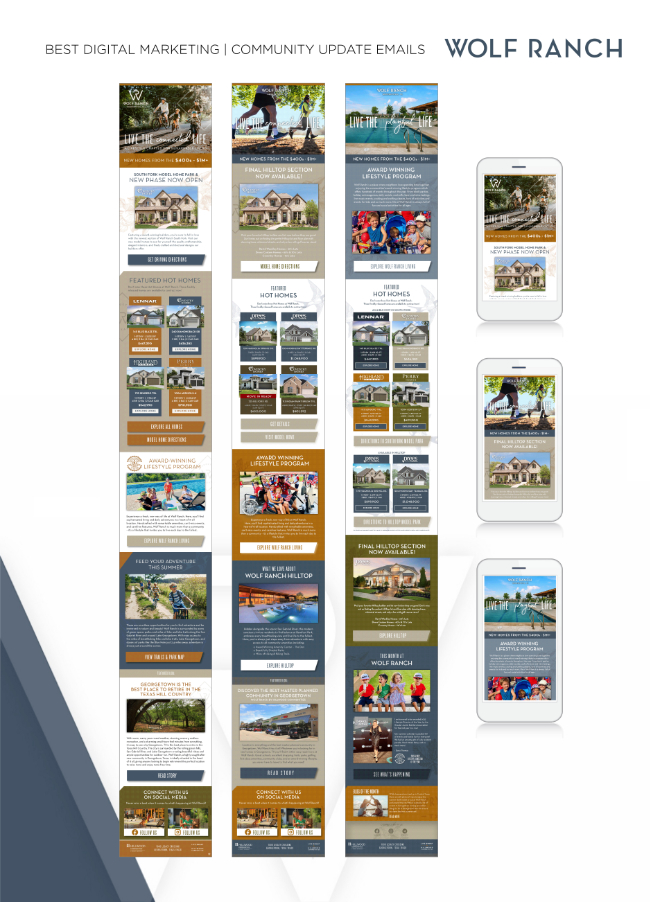 The program used a combination of Google products, email marketing, and Facebook products to target general real estate as well as retargeting. This campaign also leveraged a mobile device ID campaign leveraging Facebook ads to drive awareness,targeting both competitor model homes and nearby major employers. This entry deserves to win because we generated over 190 form submissions, an average consumer re‑engagement email open rate of 42% with over 500 link clicks, an average realtor re‑engagement email open rate of 24% with nearly 400 link clicks, and 114 home sales.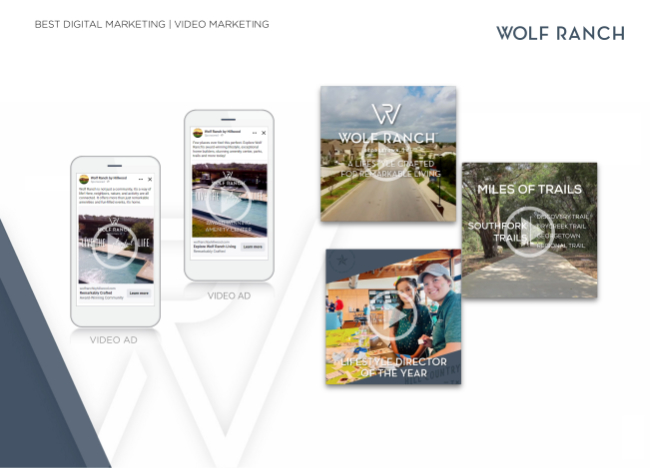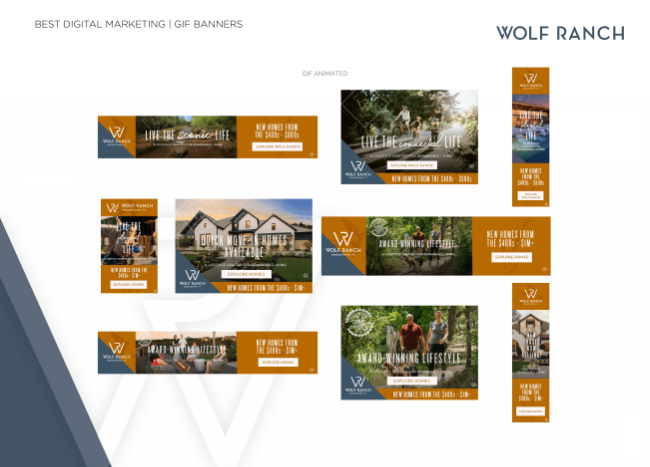 The industry's only national awards program honoring excellence in 55+ housing, these awards showcase quality, innovation and emerging trends that appeal to the mature demographic. The competition is judged by knowledgeable peers and industry experts, each having a proven record of success in various facets of this specialized sector.
#55PlusAwards
Best 55+ Digital – Amblebrook at Gettysburg
With the execution of this campaign, we wanted to reflect the robust lifestyle and amenity offerings of the community through images that showcase the target demographic enjoying actual spaces in the community. We did this by utilizing empty room photography immediately followed by images of actual residents enjoying the space. Our goals were to drive lead generation, support lead nurture, and increase sales conversions. In addition to this, we wanted to use rich imagery to amplify an extensive, amenity‑rich lifestyle to make the 55+ active adult feel younger, more energetic, and more social.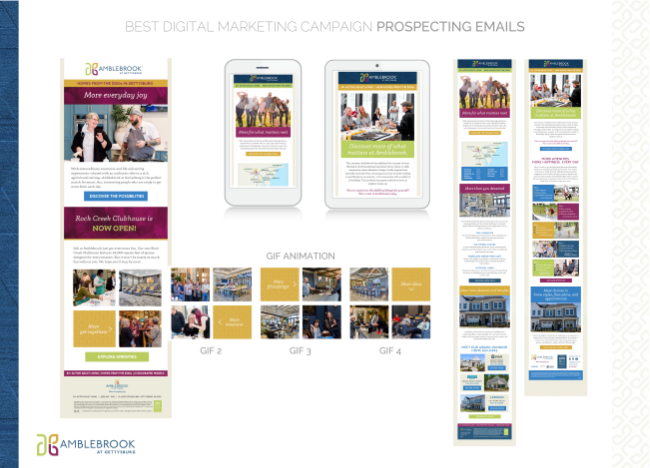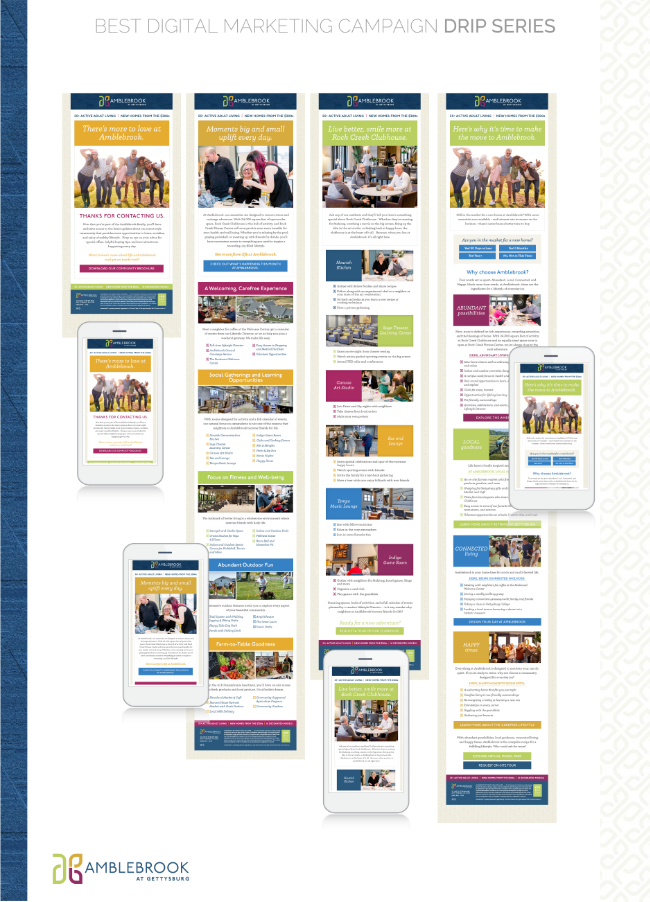 The program used a combination of Google Ads, Email Marketing, and Facebook Ads. To target our demographic, we used lookalike audiences of the website traffic and the CRM database. The campaign also leveraged a mobile device ID lookback that targeted visitors of competitor model homes and nearby area attractions, markets, and museums–locations that interest our target demographic. This campaign generated 900 online registrations with nearly 87% being New Contacts. In addition, 762 total on‑site tours and 44 sales were attributed to the digital marketing efforts. For those who have not converted, the Email Nurture campaign has a nearly 42% Average Open Rate with over 15% CTR.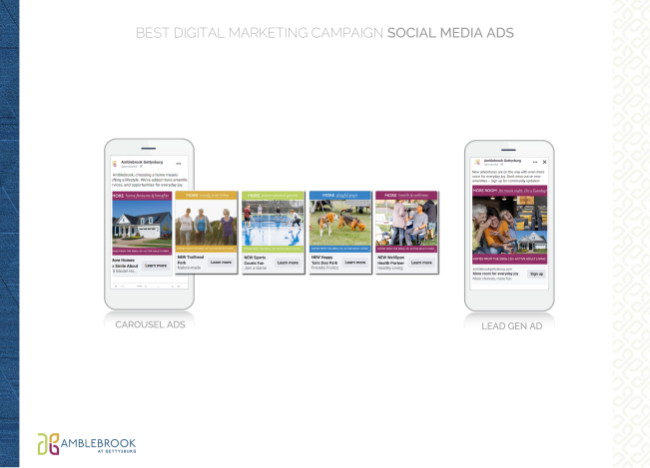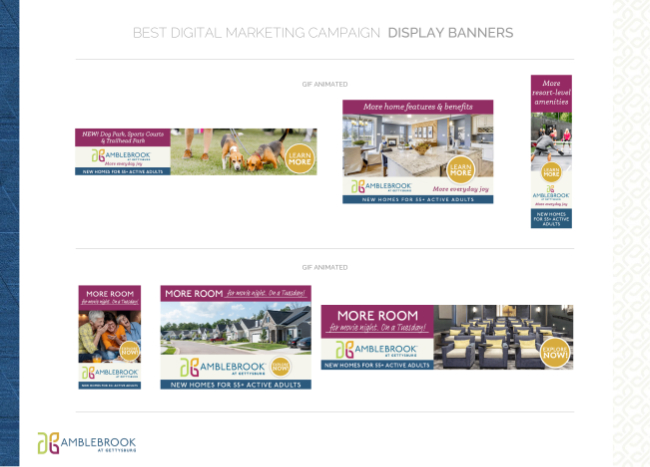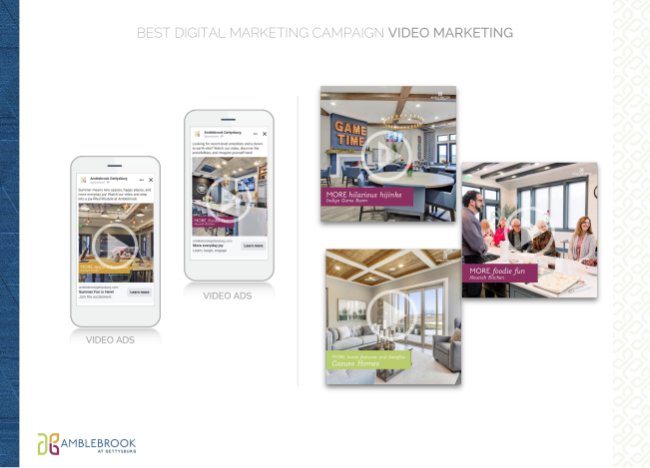 Best 55+ Integrated Marketing Strategy or Campaign – Amblebrook at Gettysburg
The strategy of this joint effort campaign with Wick Marketing was to leverage digital and traditional media to showcase the quality of the community to attract 55+ prospects to a two‑day event where they could simultaneously experience the game‑changing amenity and the real‑life community of welcoming residents.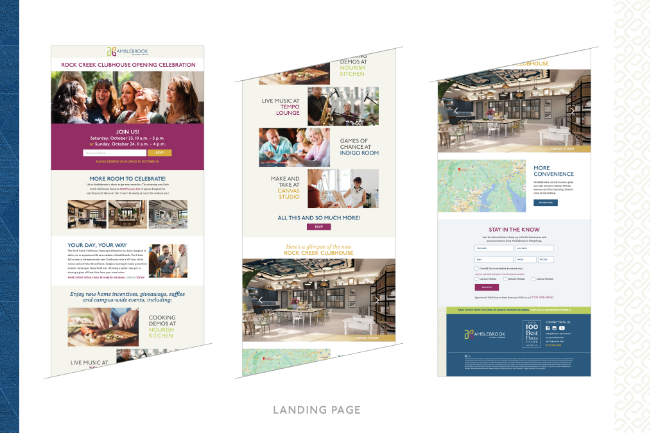 Understanding this buyer is still very much present in the offline world, the campaign was well represented in print, radio, direct mail as well as digital formats. Landing page on the community website featured invitational, event‑centric messages while reinforcing brand themes tied to a lifestyle of abundance, joy, choice and convenience. Regional map showcased exceptional location, close to family and friends. Additionally, the campaign demonstrated the developer's commitment to delivering a lifestyle now, well before most homes are started or completed.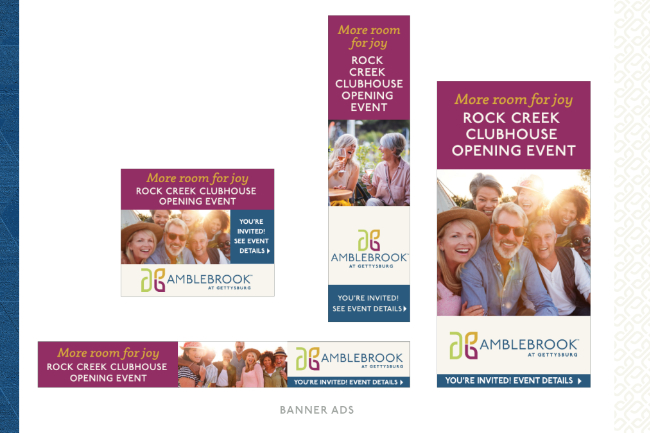 "We are honored to receive the NAHB Silver Awards for both the Wolf Ranch  and Amblebrook projects," commented Robert Cowes, President & CEO, SmartTouch® Interactive. "The recognition validates the work we are doing to help home builders across the country to pivot their marketing to programs that have an impact and achieve – as well as exceed – sales goals even during challenging times. Our high standard of excellence in our industry and respective disciplines continue to enable us to achieve these outstanding results for our clients."
The Nationals salutes and honors the best in the home builder industry for their determination, integrity, creativity and endurance.  Silver Award Winners are the top vote recipients in each category and are the finalists for the Gold Award. Gold Awards in each category will be presented January 31, 2023 in Las Vegas at the awards ceremony presented by the National Association of Home Builders (NAHB), National Sales and Marketing Council (NSMC), and powered by Wells Fargo Home Mortgage.
To view sliver award winners or to order tickets to the event, visit https://www.thenationals.com/winners‑2023‑show/