SmartTouch® Interactive Develops Lead Gen Marketing Programs for Randolph Todd Development
Partnering with White Hat and Anderson Hanson Blanton, SmartTouch® to focus on tracking and tactical execution of digital strategy
Austin, TX – January 16, 2018 – SmartTouch® Interactive, an interactive real estate marketing agency, real estate marketing automation and lead nurturing CRM solution company, today announced the development and execution of lead gen marketing programs for three Central Texas Randolph Todd Development communities: Deerbrooke, Meyer Ranch, and Northgate Ranch.
Randolph Todd is an experienced and innovative Central Texas developer with over 60 years of combined residential and commercial experience between its two founders, Randy Rollo and Todd McCullough. For instance, the Deerbrooke development connects community, convenience, and nature in Leander, Texas; Meyer Ranch was a former working cattle ranch in which Randolph Todd preserved hundreds of acres in New Braunfels; and Northgate Ranch is a master‑planned community featuring a whole section of acre lots in Liberty Hill.
Partnering with White Hat on Deerbrooke and Anderson Hanson Blanton on Meyer Ranch and Northgate Ranch, SmartTouch® Interactive's key focus is the tracking and tactical execution of digital strategy.
"The SmartTouch® team excels at home builder lead gen and digital marketing. Partnering with esteemed companies like White Hat and AHB means we'll be able to achieve even more for our client by combining our analytical and tactical skills with that of these two creative and ingenious agencies," said Robert Cowes, President and CEO of SmartTouch® Interactive.
In collaboration with White Hat and Anderson Hanson Blanton, SmartTouch® is head of digital campaign deployment, performance tracking, and on‑going strategy as well as providing two SaaS: Prospector for acquisition email deployment and NexGen for lead‑nurturing and marketing automation.
About SmartTouch® Interactive
SmartTouch®Interactive is an interactive marketing agency that provides proven lead generation programs as well as a lead management and lead nurturing CRM, SmartTouch® NexGen. The SmartTouch®team's expertise in lead generation and online marketing helps firms that require a multi‑touch sales cycle to create demand for products and services and grow their business with customized, interactive lead generation programs and lead cultivation. Backed by 30 years of experience in developing lead generation programs for hundreds of clients, SmartTouch®Interactive sets a new standard for lead generation programs and a single solution that integrates CRM, Marketing Automation, Email Marketing, and Inventory Management all in one platform, SmartTouch® NexGen. https://smarttouchinteractive.com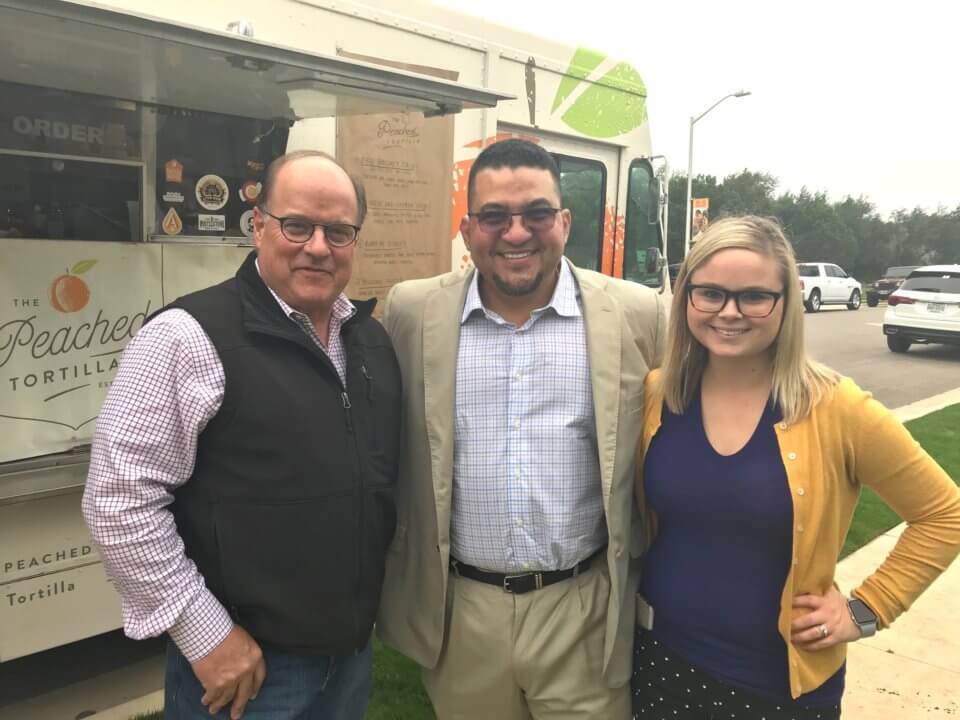 (Left to Right: Randy Rollo, Robert Cowes, Erika Ramon)
###
Press Contact:
Rebecca Eddleman
reddleman@smarttouchinteractive.com
512‑582‑5900 x 712
Originally published through Business Wire.