SmartTouch® Interactive Best of 2020 – Wolf Ranch Pivots to Virtual Model Park
In a year where the one constant was change, SmartTouch® Interactive was able to help our home builder and real estate developer clients quickly pivot their marketing to address the ever‑changing market dynamics and effectively engage home buyers and meet their most important objective, selling more homes. In this series of posts, we will highlight the Best of 2020, showcasing examples of our creative talents and technical ingenuity with top home builder and real estate developers around the country.
Spotlight #9
Best Use of Technology to Address Pandemic Conditions – Wolf Ranch by Hillwood
With shelter‑at‑home quarantines in place and growing concerns about in‑person visits, Wolf Ranch by Hillwood Communities, a new master planned community located in Georgetown, TX needed a way to let home buyers experience the model home park online and to give them the ability to request online or on‑site private appointments. This was especially critical as the community had recently launched its newest section, South Fork, with a goal of 160 in new home sales this year.
The Mission
Create an interactive experience that allowed buyers to safely discover the community and each home builder's product offerings and model homes as well as provide the home builders' sales teams with a pipeline of leads in spite of mobility restrictions.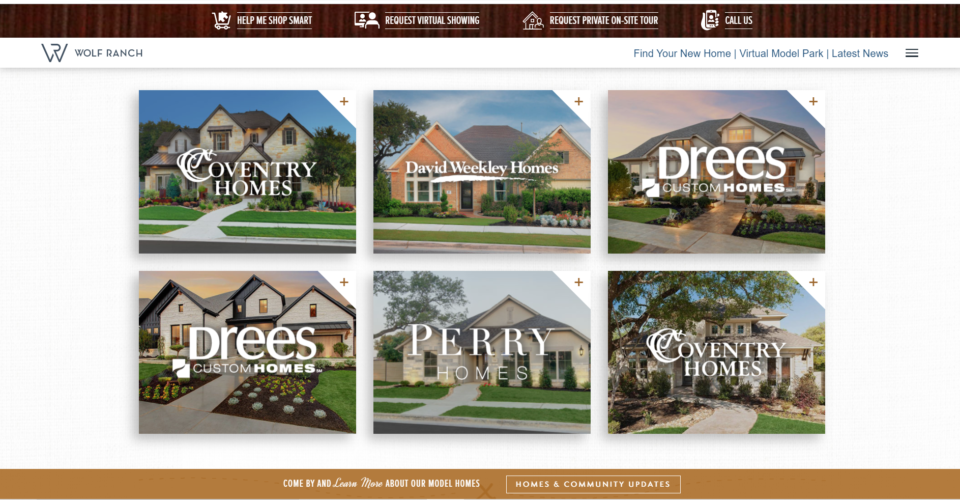 The Solution
SmartTouch® Interactive created what would be the first virtual model home park in the Austin MSA for Wolf Ranch. We designed, programmed and launched the new content within six weeks of approval of the project by the Wolf Ranch team and with no direct help from the home builders.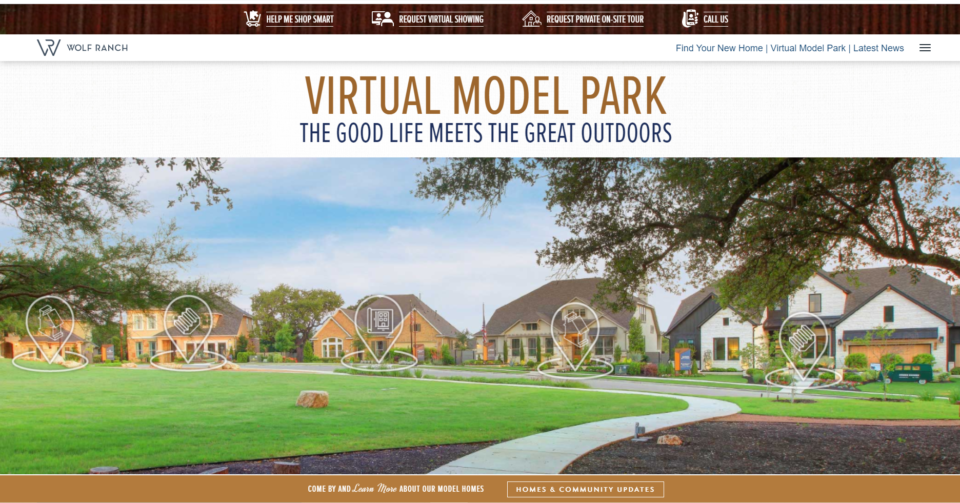 The Outcome
The results for Wolf Ranch by Hillwood exceeded all of our expectation! Time spend on the Wolf Ranch website increased from 2.05 minutes to 4.25 minutes, and the number of pages viewed increased from 3.5 to 5. Between May 1 and October 30, 2020, the virtual model home park generated 3176 new users – the equivalent of 2 years' worth of onsite traffic. The client surpassed its 2020 sales goal of 160 homes by selling more than 180 homes by November with a full two months of the year to go!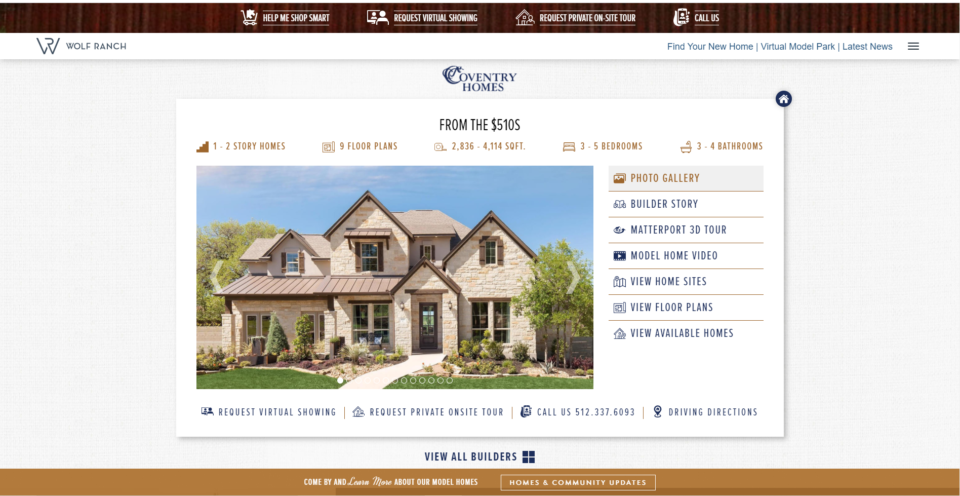 Stay tuned for more great success stories from our home builder and real estate developer clients in 2020.