SmartTouch® Interactive Announces New VP of Digital Marketing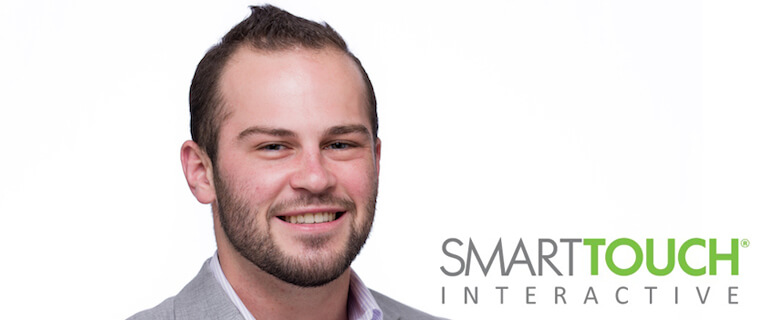 Real Estate Digital Marketing Agency Promotes Valued and Dedicated Team Member Tanner Ross to Vice President of Digital Marketing
Austin, TX –  Jan 11, 2018 – SmartTouch® Interactive, an interactive real estate marketing agency, real estate marketing automation, and home builder lead nurturing CRM solution company, is pleased to announce the promotion of 6‑year‑employee, Tanner Ross, to VP of Digital Marketing. Tanner's new role will be an extension of his previous role as director and will now also include a more active involvement in client relations and business development.
Tanner began his career with SmartTouch® in 2012 as a Marketing Communications Intern, and was hired on after graduating from Texas State University with a B.B.A. in Marketing as an AdWords Specialist/Account Coordinator, and continued to move up the ladder to Digital Marketing Manager, Director of Digital Marketing, and now Vice President of Digital Marketing.
"We are committed to developing our team of talented marketing professionals by providing career development opportunities with mentorship and the chance to make impactful decisions day‑to‑day that they wouldn't be able to make at other companies," said Robert Cowes, President and Co‑founder, SmartTouch® Interactive.
Tanner is responsible for overseeing the entirety of SmartTouch®'s digital marketing team and services including Search Engine Marketing, Social Media Marketing, Search Engine Optimization, Google Analytics, and Geo‑Fencing. His new, primary responsibility is the growth and retention of clients by ensuring an excellent client experience and staying ahead of the constantly and frequently changing marketplace.
"I was fortunate to find a company right out of college that I was dedicated to and passionate about. It has definitely been an upward climb at SmartTouch® but in a positive way that has allowed me to grow as a professional and actively contribute to a start‑up that's grown significantly in the past few years. I'm humbled by the opportunity to continue that growth and lead the digital marketing team to continued success," said Tanner Ross, new Vice President of Digital Marketing, SmartTouch® Interactive.
About SmartTouch® Interactive
SmartTouch® Interactive is an interactive marketing agency that provides proven lead generation programs as well as a lead management and lead nurturing CRM, SmartTouch® NexGen. The SmartTouch® team's expertise in lead generation and digital marketing helps home builders and residential developers that require a multi‑touch sales cycle to create demand for their product and grow their business with customized, interactive lead generation programs and lead cultivation. Backed by 30 years of experience in developing lead generation programs for hundreds of clients, SmartTouch® Interactive sets a new standard as a lead gen, single‑solution provider that integrates CRM, Marketing Automation, Email Marketing, and Inventory Management all in one platform, SmartTouch® NexGen. https://smarttouchinteractive.com
###
Press Contact:
Rebecca Eddleman
reddleman@smarttouchinteractive.com
512‑582‑5900