SmartTouch® Interactive and Cecilian Partners Empower Master Planned Community Developers to Deliver Seamless Home Shopping and Gain Real-Time Buyer Intelligence
Two best‑in‑class proptech solution providers combine NexGen marketing intelligence with 3D mapping tech to provide real‑time customer data and a frictionless home buying journey and data‑driven lead nurturing.
Austin, TX – July 12, 2023 – SmartTouch® Interactive, an award‑winning interactive real estate marketing agency, new home sales CRM, and marketing automation solution provider, announced today that SmartTouch® and Cecilian Partners have teamed up to enable master planned community developers to provide tailored, interactive home shopping experiences while gaining real‑time marketing data that drives sales.
The combined solution lets developers leverage Cecilian's XO 3D mapping technology with SmartTouch's award‑winning NexGen CRM and marketing automation platform. Together they create a seamless home shopping experience, driven by lot location and personal preference filters — all without leaving the community developer's website. In addition, real estate community developers using NexGen can deliver lead nurturing campaigns via email and text messages based on real‑time home buyer insights from the XO technology while generating alerts and notifications to the builder sales team to let them know when a home buyer is ready to buy.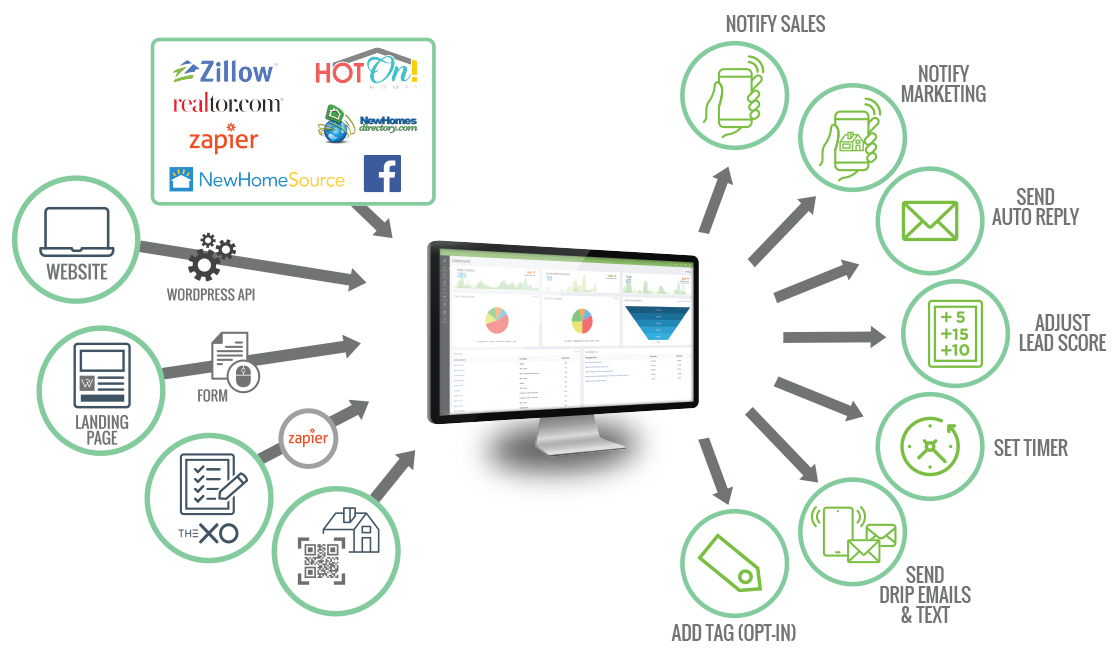 "Competing in today's market requires innovation, which is why we continually seek out the technology solutions that enable us to optimize the home shopping experience and help our builders sell more homes at a faster pace," commented Max Harford, VP of Finance for ASA Properties – Veramendi. "The combined technologies of Cecilian Partners and SmartTouch® have greatly enhanced the customer journey for home buyers, allowing them to search plans directly on the Veramendi website instead of sifting through each builder website to find their dream home. And now we see that data in real‑time in our SmartTouch® NexGen CRM, using it to immediately follow up and nurture our home buyers as well create builder sales teams alerts with buyer intelligence, including lifecycle stages and product preference, so they know exactly when to contact the home buyer."

John Cecilian, Jr., co‑founder and CEO of Cecilian Partners, highlighted the partnership's broad‑reaching benefits. "Today's home shopping experience requires a digital first approach and the property developers that leverage the power of technology will be at the forefront of this industry. We are thrilled to partner with SmartTouch® and unite these two award‑winning proptech solutions as we both continue to work toward transforming the real estate developer sales experience."
Cecilian Partners' signature technology platform,  the XO, enables builders to transform engineering files into an intuitive state‑of‑the‑art real estate map. Through the XO, all engineering files and lot management data are integrated into an interactive 3D map that provides homebuyers with a comprehensive view of the community. The XO plat map displays the inventory and specifications of every plot and parcel of a residential community – in real‑time.
Master Planned community developers leveraging the XO 3D map technology on their website along with SmartTouch® NexGen platform are able to provide a modern home shopping experience that gives home shoppers the tools they need to make quicker, more informed decisions, and master planned community developers the ability to capture and report on critical buyer interest data directly in the NexGen platform.  In addition, for the first time, SmartTouch® is now able to provide clients with buyer match back data in real time that includes sources of marketing and mediums as well as buyer intelligence on customer journey, life cycle and product preference.
"Interoperability with industry‑leading solutions remains a critical part of our technology strategy," commented Robert Cowes, President and CEO, SmartTouch® Interactive. "We are excited to announce the integration with Cecilian Partners' XO platform and combine the power of these two solutions for our joint master planned community developer clients empowering them with the tools to deliver an unparalleled customer journey experience that sells more homes and improves lot absorption."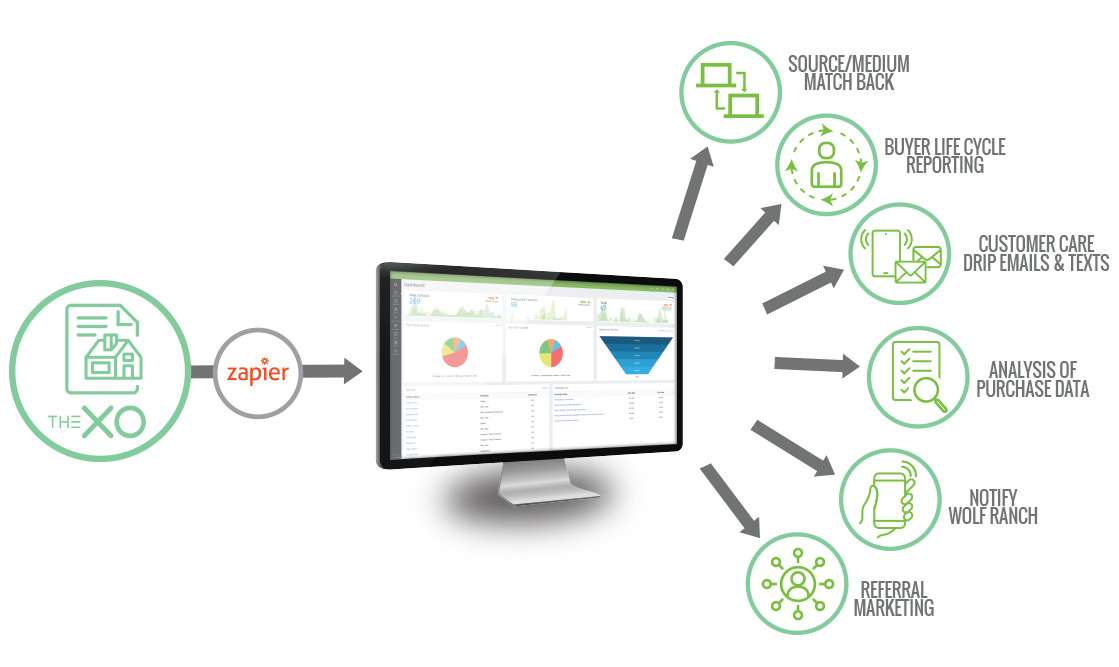 ---
About Cecilian Partners
Since 2019, Cecilian Partners has sought to bridge the digital divide between homebuilders, community developers, and home buyers with its patented technology platform. The firm's property development software, 3D mapping technology, and data management solutions simplify the complexities of placemaking for builders and developers while offering interactive experiences that transform the customer experience for home buyers. Cecilian Partners collaborates with community developers across the U.S. who aspire to modernize their digital footprint and ease everyday pain points associated with building and buying homes. For more information about digital solutions for community developers and homebuilders, visit cecilianpartners.com.
---
About SmartTouch® Interactive
Founded in 2010, SmartTouch® Interactive is the only full‑service marketing agency that offers a proprietary award‑winning CRM and marketing agency solution focused on serving home builders and residential developers. We are strictly focused on the home builder and real estate developer industry and our efforts are consistently effective and efficient, providing campaign and lead management, branding, messaging, sales and marketing communications. Combining our award‑winning CRM, SmartTouch® NexGen, supported by marketing automation and our implementation experts, we help you streamline the sales pipeline and dig through the backlog, while executing data‑driven creative strategies that drive lead gen and lead nurture that convert more home buyers into sales. 
###
Press Contact:
Leisha Richardson
lrichardson@SmartTouchinteractive.com
512‑633‑2387