SmartTouch® Interactive Celebrates 2022 Award Season with 12 New Marketing Awards
Leading real estate marketing agency takes home new awards from six home builder and marketing associations for client work, including best marketing campaigns, email messages, advertisements, digital campaigns, and more.
Austin, TX – August 9, 2022 – SmartTouch® Interactive, an award‑winning interactive real estate marketing agency, new home sales CRM, and marketing automation solution provider, announced that it received 12 new marketing awards from national and regional home builder associations and marketing associations, including Prism Awards, MAX Awards from Maryland Building Industry Association, MAX Awards from the Home Builders Association of Greater Austin, STAR Awards from Texas Association of Builders and Nationals from the National Association of Home Builders.
"This has been another incredible award season for the SmartTouch® Interactive team and our clients," said Robert Cowes, President and CEO of SmartTouch® Interactive. "Our commitment to innovation and delivering results‑driven, award‑winning creative coupled with our deep real estate marketing expertise continues to give our clients the edge they need in today's highly competitive home builder landscape. I am proud of everything our team has been able to help our clients accomplish this past year and honored to be recognized by each of these highly respected organizations for our hard work."

Pomona by Hillwood Communities, a unique master‑planned community with an elevated lifestyle, located in Manvel, TX won the following Prism Awards for work designed and executed by the SmartTouch® real estate marketing team:
Marketing Campaign of the Year
Internet Marketing Campaign of the Year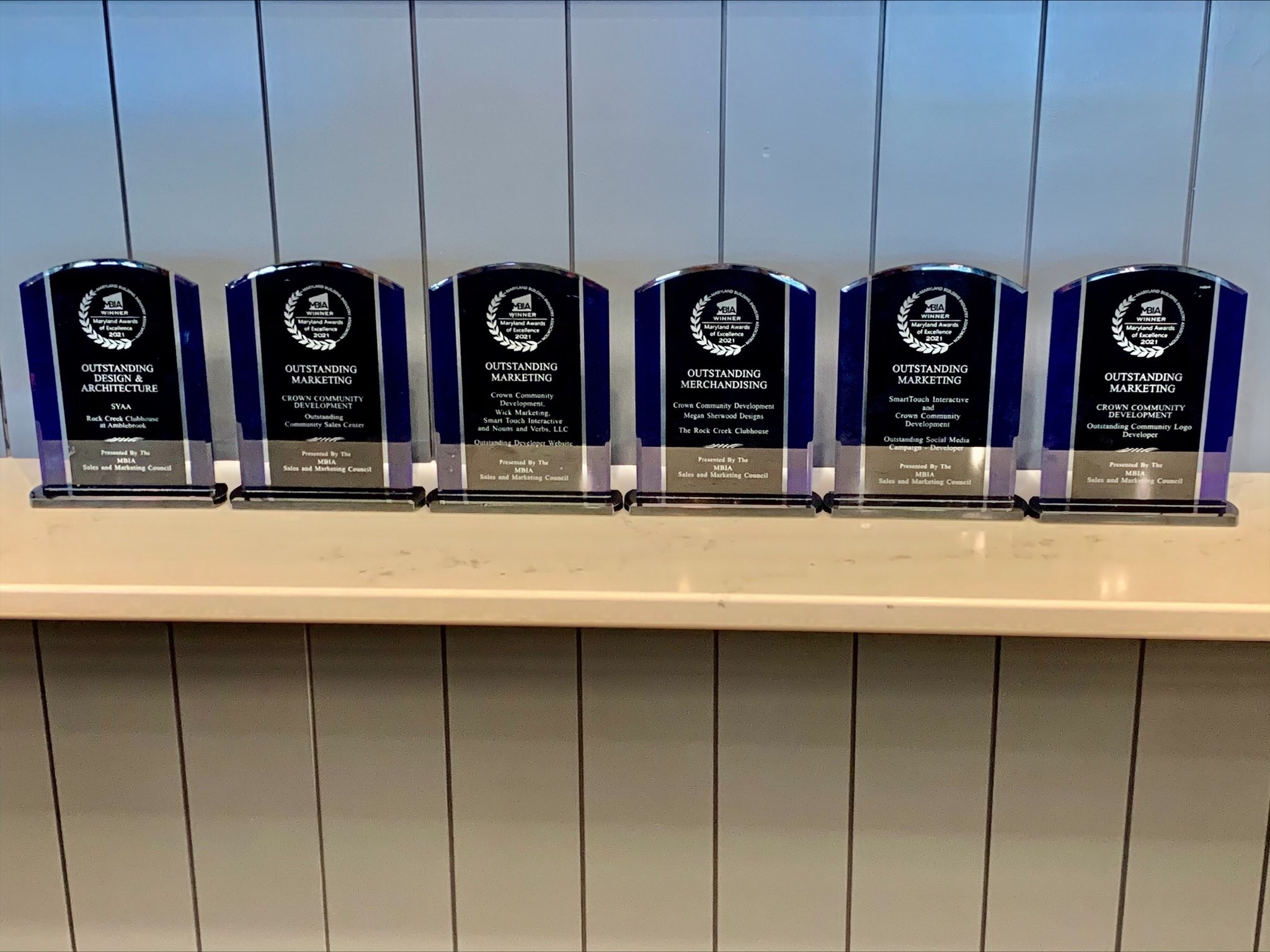 Amblebrook, one of "Americas Best Places to Live," 55+ active adult community in Gettysburg, PA received the following MBIA MAX Awards for work designed and executed by the SmartTouch® real estate marketing team:
Developer Website Outstanding Marketing Award
Developer Social Media Campaign Outstanding Marketing

Wolf Ranch by Hillwood, a stunning Hill Country master planned community located in the heart of Georgetown, TX received the Best Digital Marketing Campaign Award from the HBA of Greater Austin designed and executed by SmartTouch® Interactive.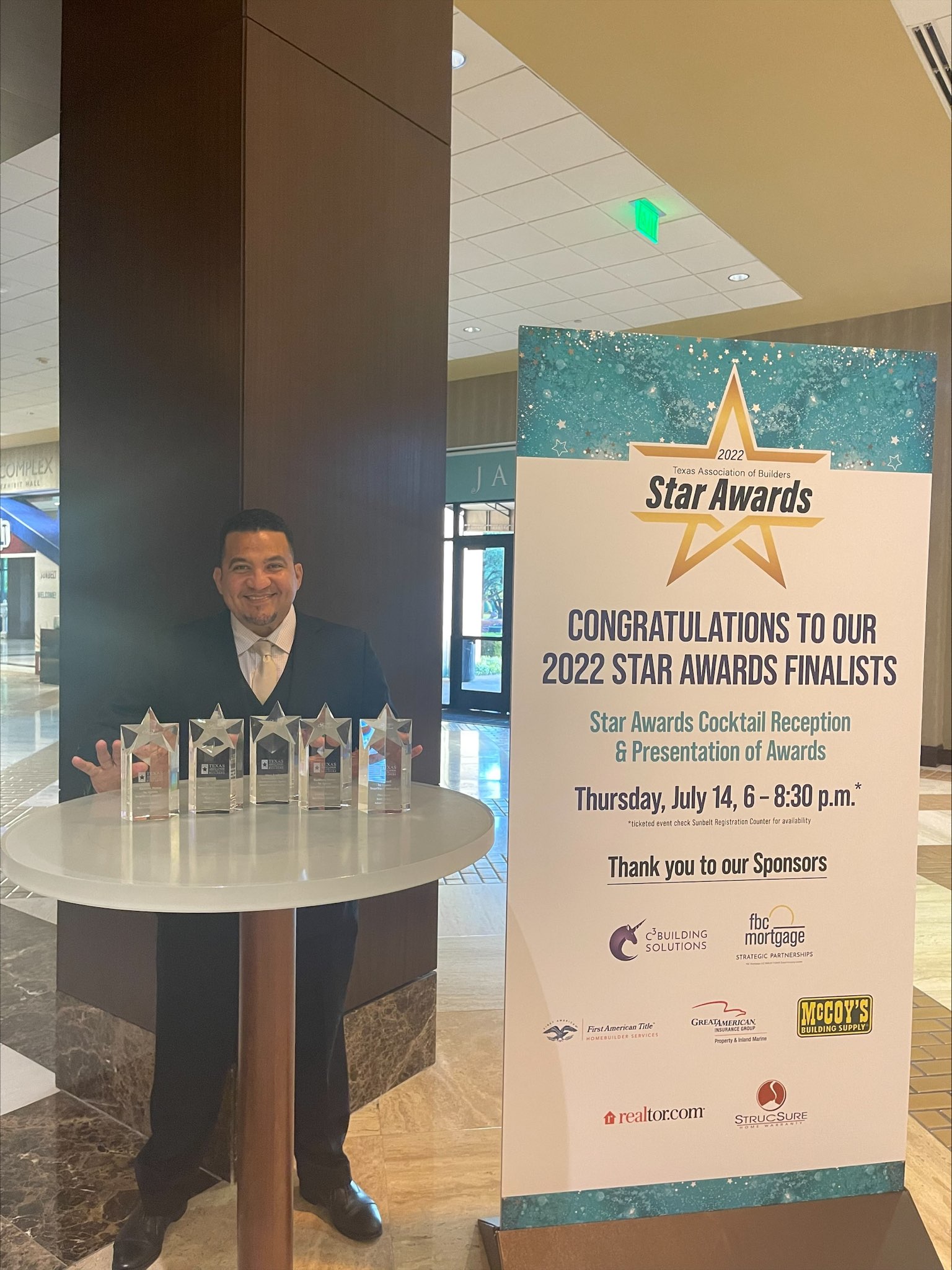 Texas Home Builder Association STAR Awards 2022
SmartTouch® Interactive took home five TBA Star Awards this year for exceptional marketing in the following categories for Giddens Homes, Blackburn Homes, Veramendi, and Meyer Ranch.
Nationals Association of Home Builders – The Nationals 2022
SmartTouch® Interactive received The Nationals Silver Award for Best Realtor/Broker Program designed and executed for Wolf Ranch.
About SmartTouch® Interactive
SmartTouch® Interactive is the only marketing agency focused on real estate to offer: proven marketing and lead generation programs; a superior lead nurturing CRM and Marketing Automation platform, SmartTouch® NexGen; and a cutting‑edge homebuyer geofencing solution, SmartTouch® Geo, all driven by an award‑winning team of innovative marketing professionals. Our innovation in lead generation and digital marketing programs and proven accountable ROI methodology have helped hundreds of real estate developers and home builders generate more than 1 million leads and $2 billion in new home sales.