SmartTouch® Interactive Best of 2020 – Preservation Ranch Distinctive Logo Design
Each week, we are sharing one of our favorite success stories that showcases our creative energy at work helping our home builder and real estate clients meet the demands of the ever‑changing market dynamics to sell more homes. This week we are showcasing Preservation Ranch's memorable and unique brand design from our Best of 2020.
Spotlight #6
Best Logo Design – Preservation Ranch
Preservation Ranch is a new 930‑ acre community featuring thirty‑three 22+ acres conservation ranches for sale near Austin. In preparation to launch the new ranch community Preservation Ranch needed a brand that would attract potential buyers who already live in million dollars plus luxury homes in private communities.
The Mission
Create a memorable, distinct logo and brand look for the new development that would invoke a feeling of the rugged west and pristine Texas Hill Country land, as well as instill a sense of belonging and pride that would resonate with affluent buyers who are seeking to be part of an elite ranch community.
The Solution
SmartTouch® Interactive created a distinctive brand using the initials of the development to create a logo with a rustic feel, reminiscent of a cattle brand. The logo captures the unique character of this development, where buyers can enjoy the freedom of ranch life minutes from the city. The brand was specifically designed to convince buyers that "writing their story on this land" is their destiny and their motivation to buy.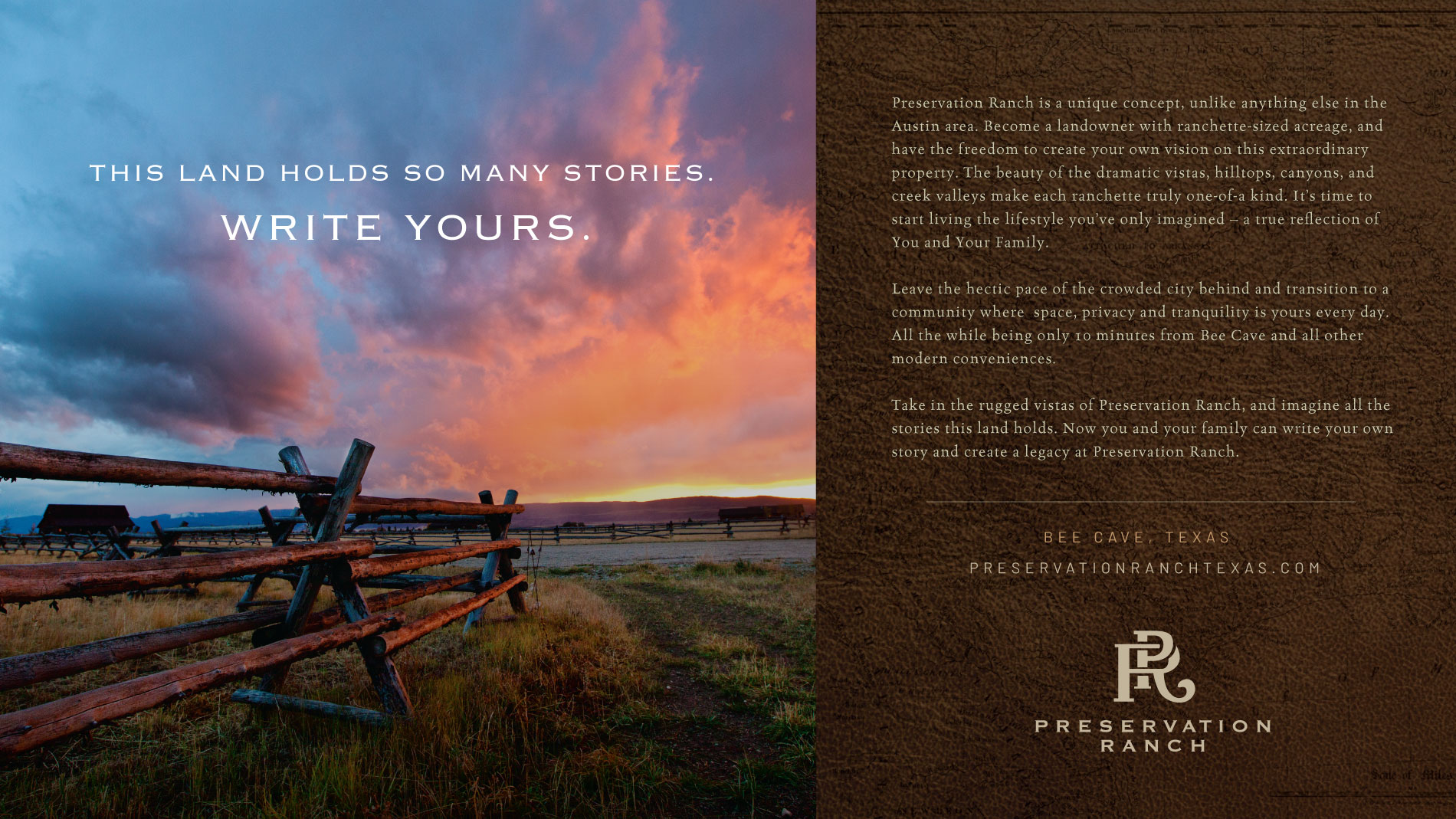 The Outcome
The Preservation Ranch brand was introduced in March of 2020. Sales launched shortly afterward, and the developer sold 90 percent of available inventory by November 1, well in advance of their original target to sell out by December 31, 2020. The client also ordered logo wear with this mark.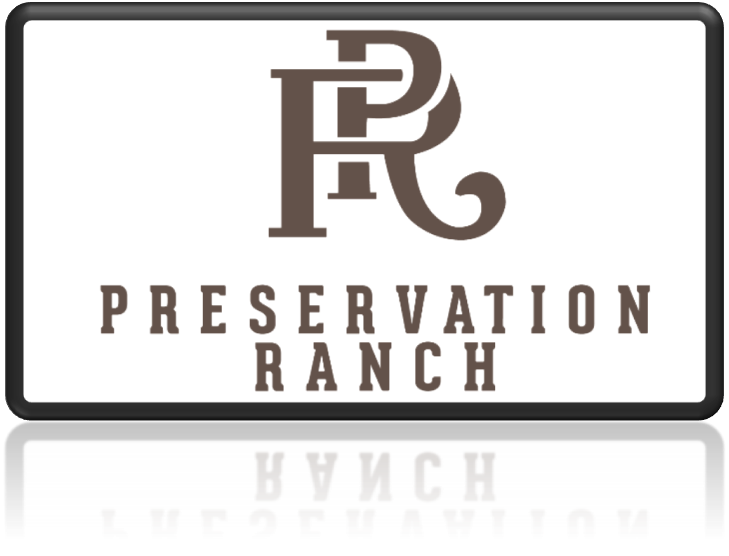 Stay tuned for more great success stories from our home builder and real estate developer clients in 2020.