Measuring Your Digital Real Estate Marketing ROI
Why you should read this article: Learn how to measure your digital real estate marketing ROI through tracking the correct KPIs and metrics and learn how to predict your ROI before spending a single marketing dollar.
Finding Your Real Estate Marketing ROI with Measurable KPIs
The typical home builder or residential developer company consistently marketing their new homes online typically spends about 1% of their annual revenue on their digital marketing efforts. Depending on the size of your company, 1% may add up to a lot of dollars spent on marketing, but correctly tracking your marketing ROI will prove the worth of advertising your homes online and why it is absolutely necessary in this competitive market.
You may ask, Are your buyers even searching online?  Yes, they are. 90% of homebuyers search online during the home buying process. Indeed, most homebuyers start their search online with the simple action of opening their web browser and completing a quick Google search for New Homes in Austin, Texas.  
You may have already decided to enter the digital stage and you're currently buying media space, sending emails, and running ads on Google and Facebook. But how do you tell if your digital marketing efforts are contributing, and how much they are contributing, to your new home sales?
This article will cover the three KPIs important to all digital real estate marketing campaigns as well as the three metrics that are essentially your scorecard in deciding if a particular campaign was worth what it cost.
Real Estate KPIs & Metrics to Watch
Phone calls, driving directions, and registrations.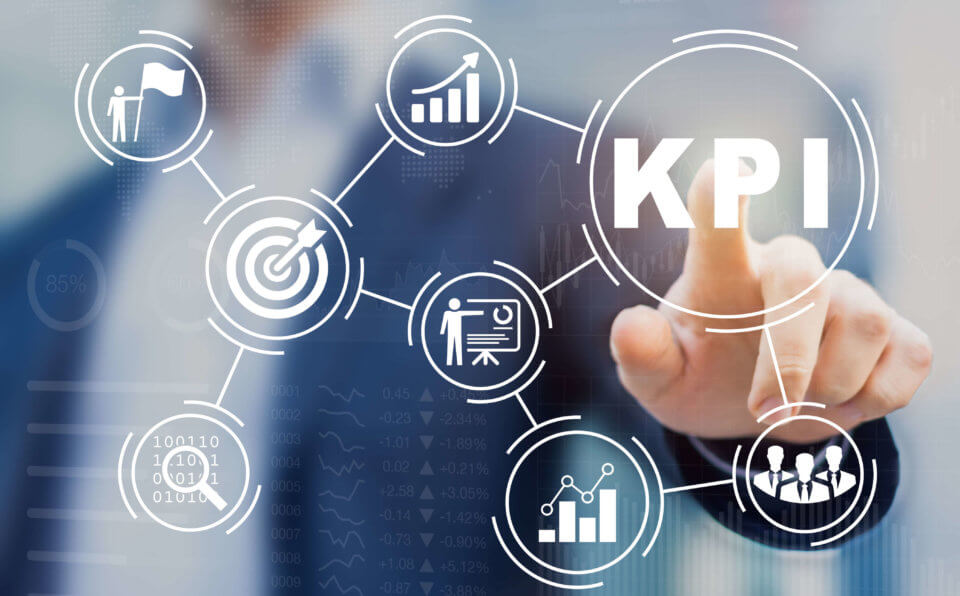 As far as traditional marketing goes, it's not always easy to track where phone calls or tours are coming from. And if you can't track the where and how, you can't accurately track the cost.
However, with the advances in online and digital marketing in just the past 4‑5 years, we're now able to accurately track a builder's ad impressions, ad clicks, form submissions, and website visits.
Say a buyer sees your ad, or a whole bunch of buyers see your ads (that's impressions), and some of them click on the ad pushing them to your website or a custom landing page. So what? They saw your ad, they clicked it, but did they complete your intended action?
The three KPIs you should be paying attention to are:
Did a buyer click your sales office number and complete a phone call?
Did they click on driving directions so they could come by for a tour?
Did they submit a registration form for more info or to have someone contact them?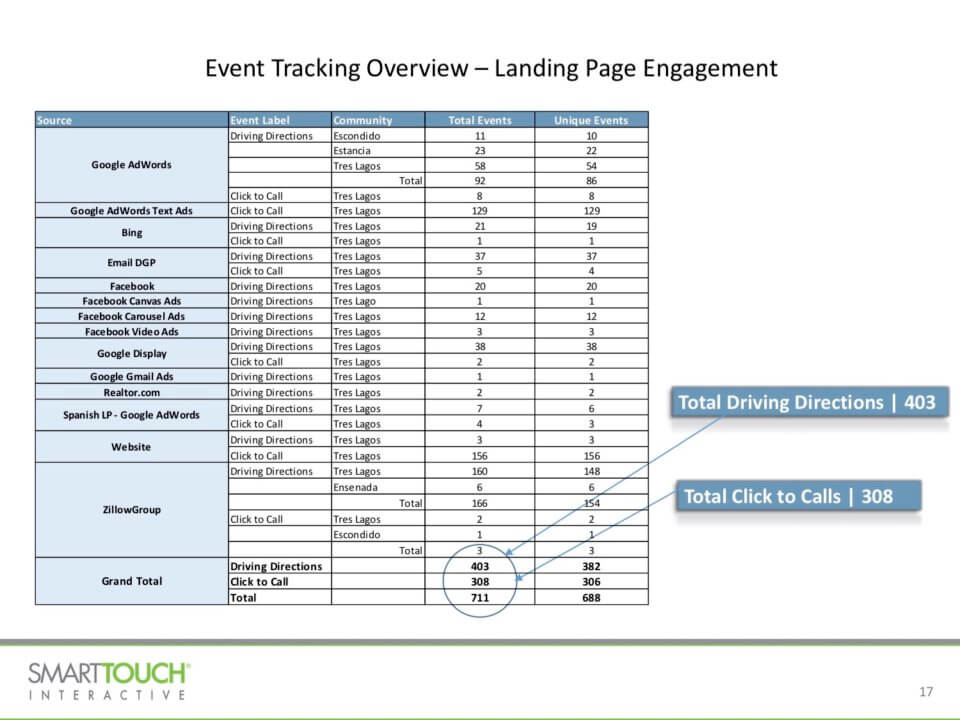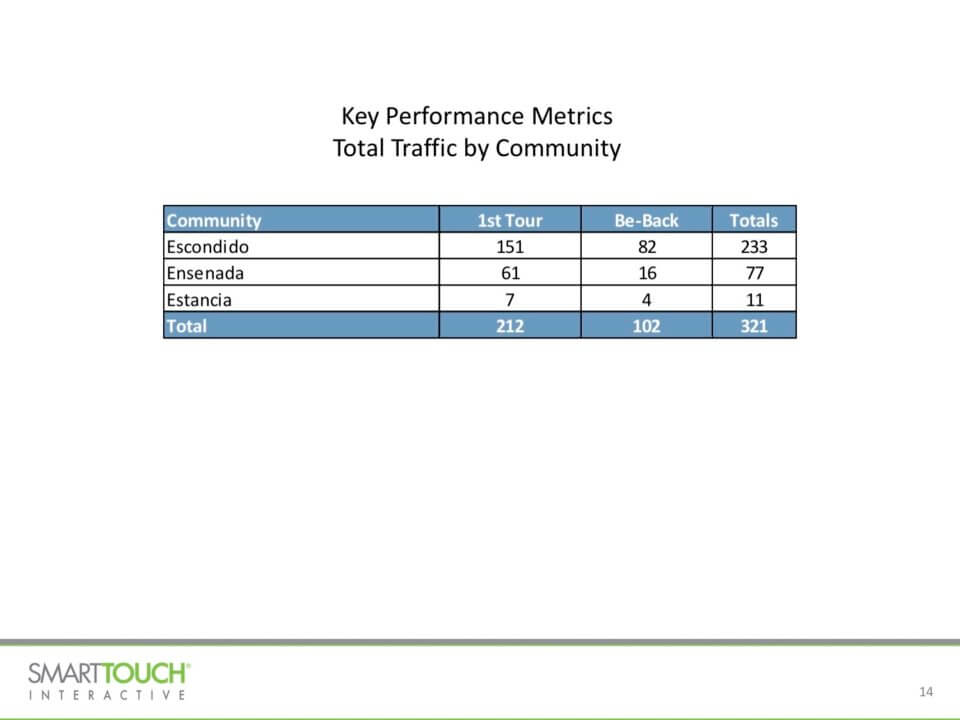 Phone Calls, Driving Directions, and Registration Forms will be what translates into your Cost per Lead and as a buyer goes through the sales cycle, your Cost per Tour and Cost per Sale.
Determine if your campaign was worth the cost by calculating:

Cost per Lead
Cost per Tour
Cost per Sale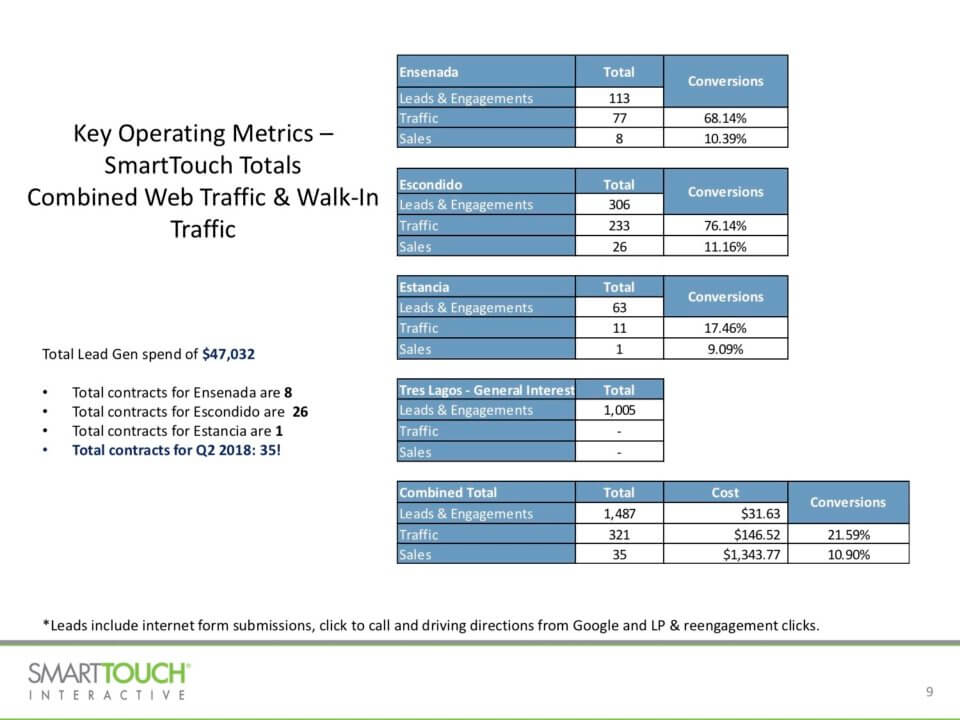 Importance of the Buyer Lead Source
And how it contributes to determining your real estate marketing ROI.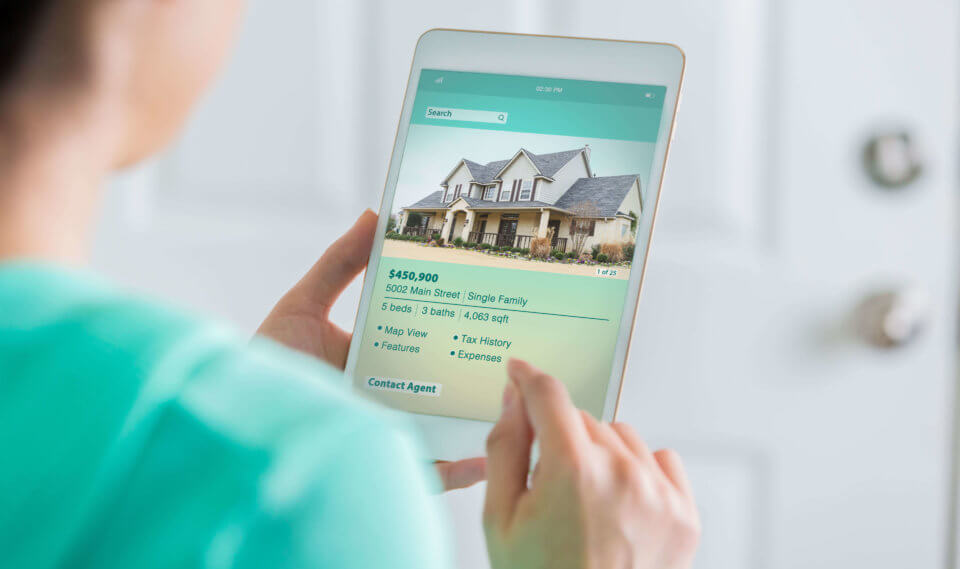 There is a second and just as important layer in determining which campaigns are worth your investment – the buyer lead source. Say you received 100 phone calls, 50 leads, and 30 tours in a month. Can you attribute these KPIs to a single campaign? Or was it multiple? Did your Facebook and Email campaigns contribute to 28 tours and your local Search campaign only contribute to 2? Figuring this out then tells you one of two things should happen: Your marketing team needs to spend more time optimizing your Search campaigns for what buyers are actually looking for, or you may choose to move some of your budget to Facebook if that is where your target buyer is searching.
Diving into the overall results of your buyer lead source and digital real estate marketing KPIs on a monthly basis will keep you updated on campaign performance, ensure you're spending your marketing dollars in the right place, and ultimately gain you more sales.
Real Estate Predictive Performance Modeling 
Project your costs and results before spending a single real estate marketing dollar.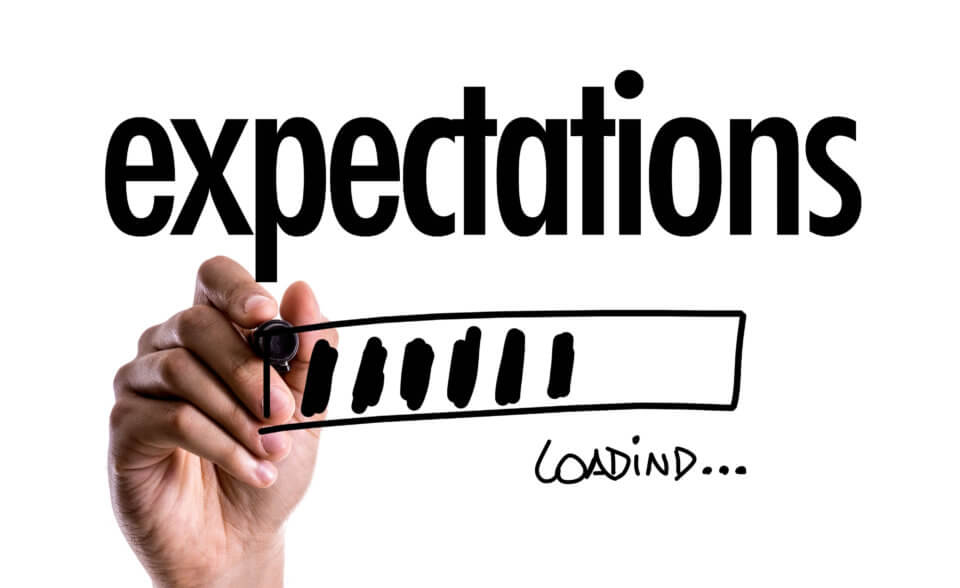 Predictive Performance Modeling is a financial model based on conversion metrics, designed to help calculate what to spend, and where, to achieve sales goals.
You've pulled the data, you've determined where your leads are coming from, but are these numbers good? Are they great? In order to really judge the success of your marketing efforts and measure your digital real estate marketing ROI, this data needs to be compared against a preset benchmark – your quarterly and yearly goals broken down into a targeted cost per lead, lead to tour ratio, and tour to sales ratio in order to achieve an Estimated Gross Sales Revenue, Total Estimated Sales, and Average Cost Per Sale.
Download Example of Predictive Performance Modeling
Accountable Real Estate Marketing Agency
What makes SmartTouch® Interactive different from our competitors is our focus on accountable real estate marketing ROI. We practice what we preach and report back on it. The Predictive Performance Model is built into every custom real estate marketing plan and based on our client's needs and budget. Then, each quarter we analyze our predictions vs. actual marketing performance (including the top 3 KPIs mentioned early) and present the results.
If you're looking for an agency that knows real estate and the importance of reporting on performance, contact as to start a conversation, and we'll put together a custom budget and plan for your target buyer and home product.