Launching a Community – Strategic Real Estate Marketing
A strategic marketing plan for launching a community or master‑planned development starts at least a year before the actual grand opening.
There's collateral, brochures, floor plan sheets, impact signage, photography and video, and a few other assets every community has to have—and this doesn't even include your lead generation program yet.
As a veteran community and new home marketer or developer, you know what collateral, print, and information sheets buyers are looking for. This post won't go too deeply into that. What we will cover is the marketing execution and lead generation plan for launching a community.
We do, however, include both in our downloadable worksheet, because the traditional marketing items you have to have for every new community should be included in your overall budget, or you'll get into some hot water down the road.
Launching a Community Worksheet (PDF)
(Download the Working Excel Sheet at the End of this Post)
The 4 Phases of Launching a Community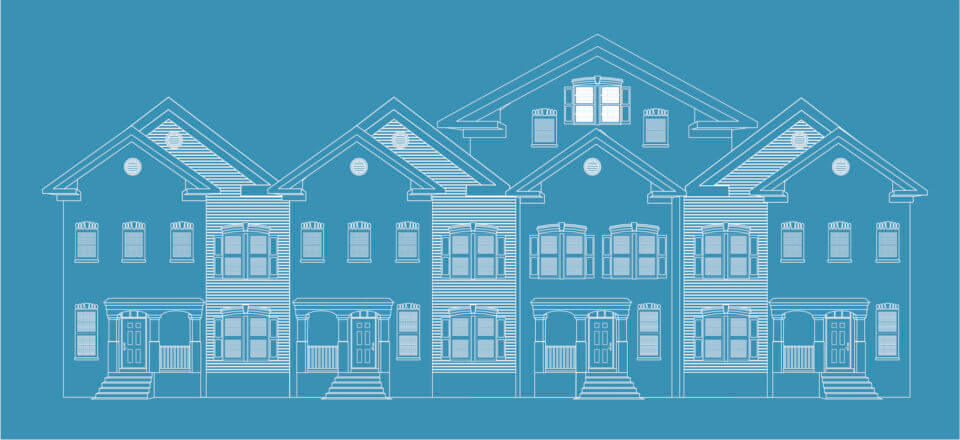 First, let's establish the true goal of grand opening a new community. It's not just a big reveal, it's the kick start to sales and the momentum behind your community's success. We've established 4 key phases in developing your grand opening marketing program.
Branding
List Building
Pre‑Grand Opening Blitz
Grand Opening General Sales
Timeline wise, let's say your grand opening is in February 2020. The phases will look like this:
Branding (Feb‑April 2019)
List Building (May‑July 2019)
Pre‑Grand Opening Blitz (August‑October 2019)
Grand Opening General Sales (Nov 2019‑Feb 2020)
That's about 3 months per phase. The lead generation portion of the plan really kicks off in Phase 2, but you can't start Phase 2 without the leg work of branding, developing floor plan brochures, gathering photography and renderings, etc.
Each phase will add layers and build on the previous phase. We'll go through these step by step, so that when you download the template and budget worksheet, you have a better idea of what channels to start and when.
Phase 1: Branding
Phase 1 is when you'll create all of your collateral and print marketing items (print will also need digital variations to download off your website) as well as your first digital content creative.
Banners
Facebook Ads
Email
Landing Pages (or website updates if that's where you're going to send online traffic)
We call this the Branding phase because you'll be deciding and tweaking your overall campaign message and creative look and feel. Rarely do you get this spot‑on your first try, so it's a good idea to start early and give your team time to digest the material and make the necessary changes.
You'll also start building a foundation on social media, enable tracking and codes, implementing a CRM system and process, and setting up any other tools you'll be using for your campaigns like Google Ad Manager and Analytics.

Phase 2: List Building
We also call this the Whisper Campaign stage because you're just starting to put a bug in buyer's ears.
Most likely you won't have models on the ground yet, you'll have renderings and floor plans but not much photography, you could still be hammering out your final amenities, and you won't have a set grand opening date or details. Get creative and use what you have.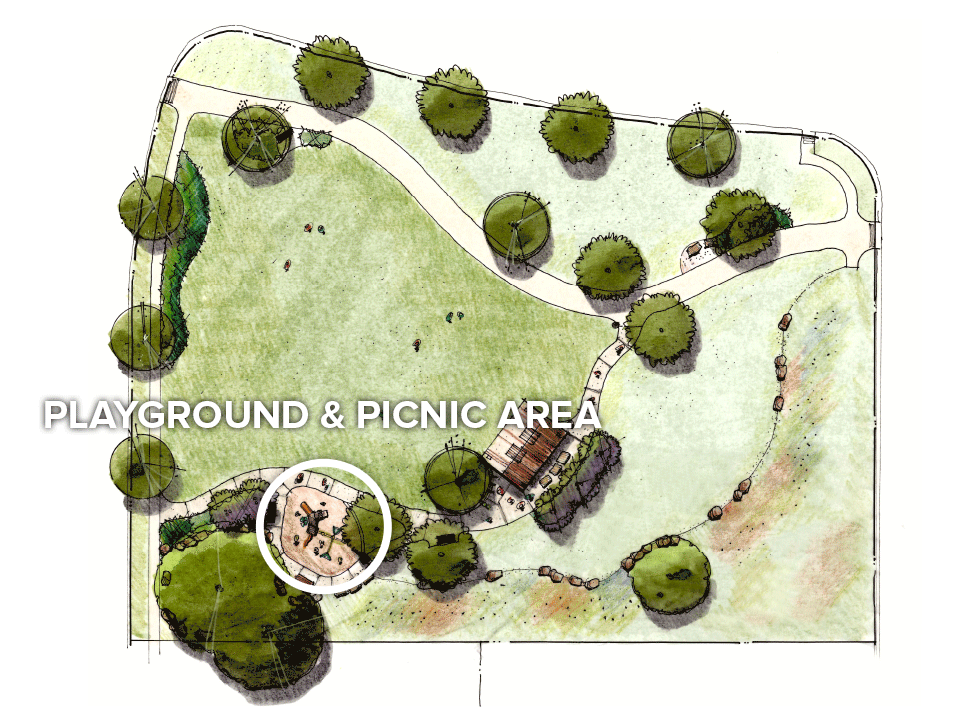 You're not going to have a lot to entice buyers with just yet, so Phase 2 is just for building interest and your email list. Your lead generation strategy will kick off as well, but your CTAs won't be hard sells asking for calls or tours. A few to use would be:
Join our Interest List
Receive Community Updates
Download Our Brochure
Download Our Floorplans

The goal is to get people excited to receive more information by giving them a peek at what your new community will bring. You'll do this by implementing Search, Display, Facebook, and Realtor Emails to build your opt‑ins.
Phase 3: Pre‑Grand Opening Blitz
This is where your lead generation strategy gets complex. You'll continue to generate new leads, but also have a nice size list of people to nurture and remarket to. You should also now have completed/under construction model homes, some photography, and possibly videos. Amenities will be under construction as well. This is the phase to start sharing updates to an already captivated audience and pick up even more prospects through great creative and strategic marketing.

You'll notice in the worksheet that we've color‑coded when campaigns should start, when to up your budget, and what items are one‑time spends. Phase three will increase some of the dollars you put towards Search, Display, and Facebook and also add on other channels and media buys.

Phase 4: Grand Opening General Sales
Selling homes before your grand opening weekend is absolutely possible. The number of homes you sell pre‑grand opening is an avalanche effect from Phases 1‑3. You're running every marketing channel from SEM to SEO to Social, Geofencing, Listing Websites, Acquisition Emails, and so on. This phase starts 3 months before your grand opening date and is going to be the sweet spot for pre‑ new home sales.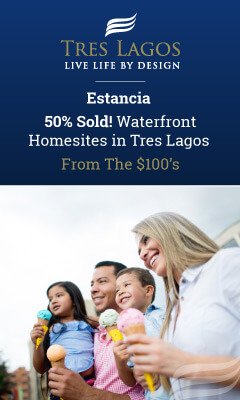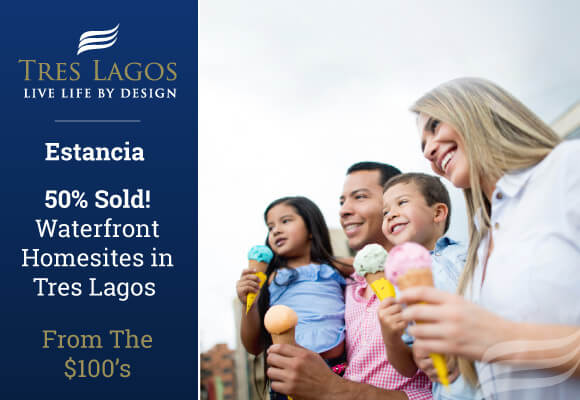 Buyers love to be the first in new communities and up and coming areas. How the avalanche effect comes into play, is as humans, we like and want what our peers like and have. Therefore, interested buyers and sold homes beget more interested buyers and sold homes. It's imperative to tap into this about 3 months out and be on every channel even before you start advertising the actual Grand Opening weekend 1‑2 months before.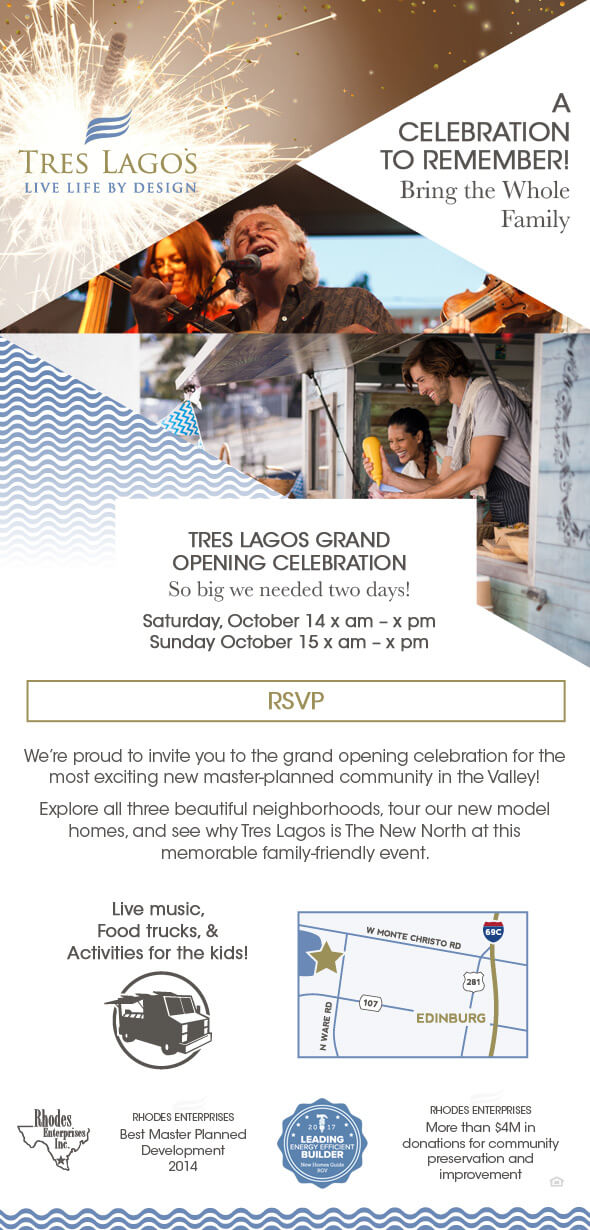 It's not to say that if you don't sell a good number of homes pre‑grand opening that you won't sell out your community, but a successful grand opening is the momentum that will drive your sales and sell you out faster.
Therefore, we're back to that original goal of a grand opening: kick‑starting sales and putting momentum behind your community's success.
---
Download Launching a Community Worksheet
and then download the Excel file to adjust the budget and determine your lead to tour and tour to sale ratio based on SmartTouch®'s historical data.