Integrating Sales and Marketing to Create a Conversion Driven Culture
A lead gen marketer and a sales manager walk into a room…
April 9th at the HBA of Greater Austin Sales & Marketing Council office, Robert Cowes (SmartTouch®'s President and CEO) and Shant Samtani (Sales Manager of Esperanza Homes) presented to a room of Marketing and Sales professionals about the importance of integrating their teams and coming together into the same room more often. Albeit, coming together in the same room doesn't have to be literal.
The biggest challenge in creating a conversion driven culture in Sales and Marketing departments today is that they are not communicating. Marketing doesn't communicate what they are running and where, and Sales doesn't communicate back what's working and what's generating quality leads. When home sales are down, all this creates is finger pointing instead of more conversions.
Therefore, who better to give advice on integrating these two integral parts of every builder operation than a duo who has worked together before as a veteran real estate marketer and powerhouse sales manager? So read on, download the presentations slides, and take some advice from the experts! Whether your role is in sales or marketing.
What they covered:
Learn the key ingredients to develop a predictive Sales & Marketing plan 
Know how to enable measurement to track results
Understand the process of transforming your Sales organization into a lead conversion machine 
Maximize Sales & Marketing efficiency by working together
Integrating Sales and Marketing: A Short Outline of the Presentation
Before anything, there needs to be a marketing plan in place. For this portion of the presentation, Robert established the principles of a predictive Sales and Marketing model and then walked through a proven formula that allows both teams to project what tours based off lead engagements marketing generates and homes sales based off completed tours.
The second step is enabling tracking of the marketing plan and understanding what KPIs to track. Robert splits this up into 3 categories:
Overall KPIs: Lead Engagements, Tours, Sales
Marketing KPIs: Registrations, Calls, Driving Directions (which fall under lead engagements)
Sales KPIs: Lead to Tour Conversions, Tours to Sales, Contract to Closings.
Of course, to track these KPIs properly, you have to use the right tools and tracking setup in place. Such as Google Analytics for website visits and online buyer actions, a CRM for lead source and updating relevant buyer information, and other tools like Call Rail to judge completed calls and length of that call. Google My Business is also a rising platform to market and track buyer actions through (clicks to website, directions, phone calls).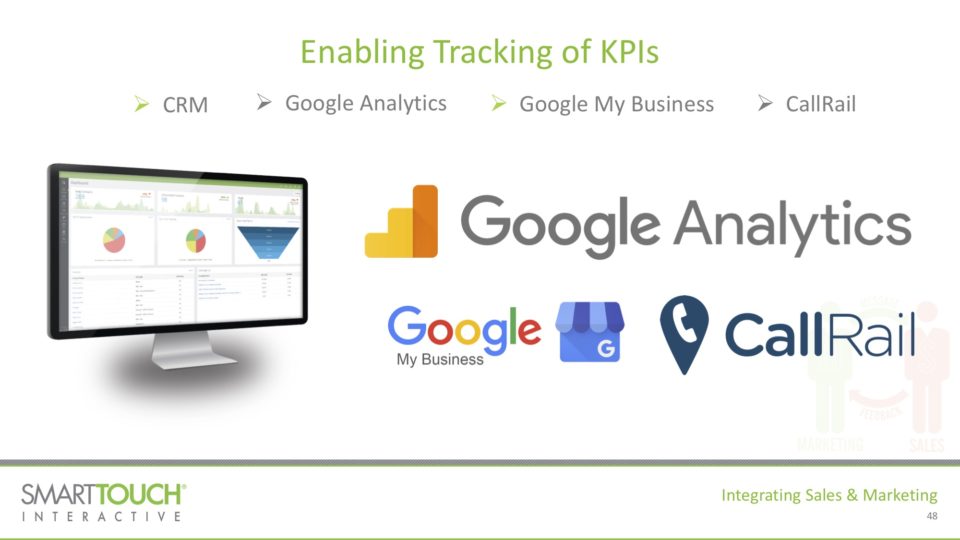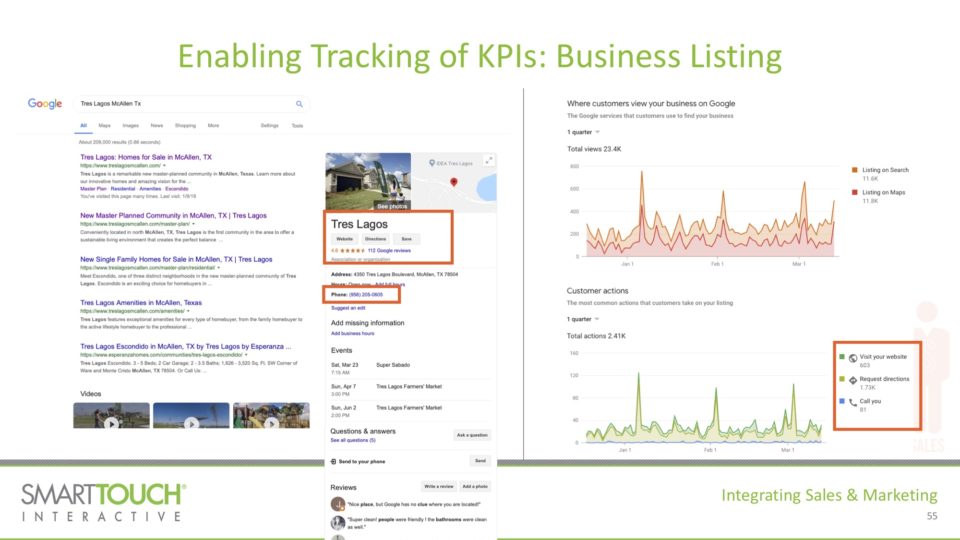 After your marketing plan and tracking is in place, and again after this is communicated to Sales, it's time for Sales to step in, but not take over. This needs to be a continuing conversation. So let's see what Shant had to say about creating an inclusive and competitive culture within his Sales team.
First off, he explained what Sales teams do and don't know. Most don't have any idea what the marketing team in their organization does. So the first step in creating an inclusive culture is making sure everyone on the Sales team knows marketing's role and how it affects them.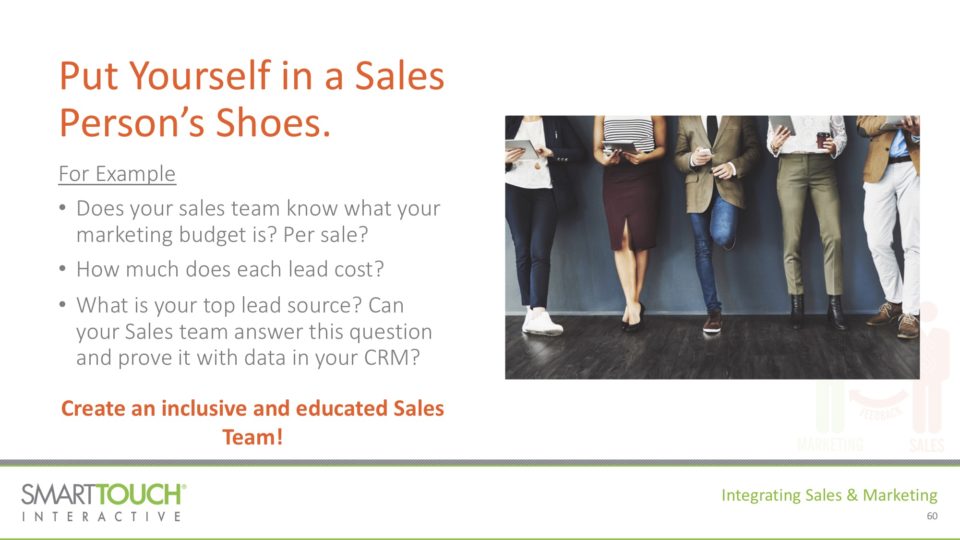 Data also needs to be a big part of your Sales organization just as it is for marketing. That is, data and competition.
Understanding your top lead sources, the buyer lifecycle, and the probability of buyers to close are just a few data points Shant covered. As well as the difference between a sales leader's personal data and community data in order to hit overall sales goals.
How do sales leaders pull these reports and keep up with their buyer's lifecycle? By being CRM power users. Aside from Marketing, a CRM is a sales leader's best friend. A CRM alerts Sales to new leads, when prospects take another action, automates follow up, stores contact information and notes, and includes relevant out‑of‑the‑box reports and custom reports. It's also an open window into every sales leader's performance and overall leads/sales.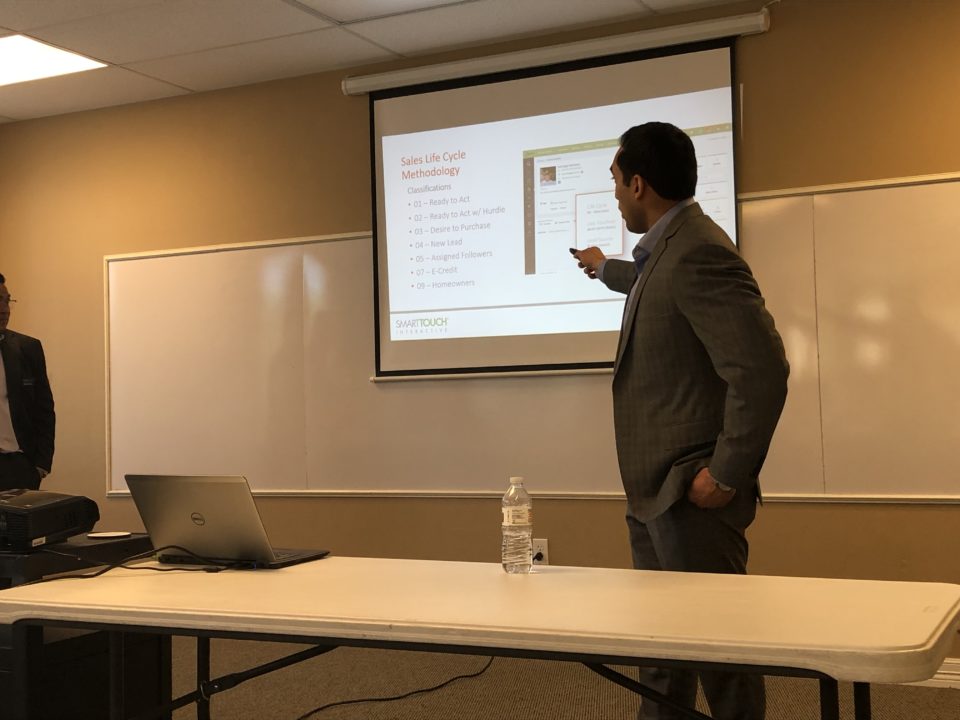 And last, but not least, Shant drives home the point that "Lead was not interested," is never a valid reason for not following up.
Why Get Sales and Marketing to Work Together?
Robert and Shant began and ended the presentation with this question. Why get Sales and Marketing to work together? This one question was the whole catalyst for this HBA Sales and Marketing class. The short answer is–more conversions. However, Robert and Shant go into more detail and explain how integrating sales and marketing and getting them into the same room on a regular basis produce more conversions.
From a Lead Gen Marketer's perspective, increased communication between these two groups means
a higher return on marketing dollar investment
generation of sales and marketing efficiency
the ability to ultimately predict your business outcome with more reliability
and it drives accountability in your Sales & Marketing Organizational Culture
From a Sales Manager's perspective, increased communication between these two groups means
creating an inclusive culture where everyone knows what everyone does
establishing cost per lead generated from the marketing side establishes the importance of each lead
if your Sales team understands and shares what is working, Marketing can give them what they need to succeed. Such as

conversion ratio per lead source
and cost per sale broken down by lead source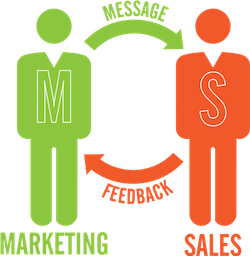 Looking to Integrate Your Sales Team With a Communicative Marketing Agency?
SmartTouch® Interactive has been working with builder sales teams for almost a decade now, and we understand the importance of integrating our teams and staying in constant communication. SmartTouch® has been working with Esperanza Homes for the past 5 years and with Shant since he started as Esperanza's first Sales leader in Tres Lagos in 2016.
Shoot us a message if you're looking for an agency that works with you instead of just for you!