Apple iOS 14.5 Update & Facebook Ads: What Home Builders and Real Estate Developers Need to Know
You've heard that changes were coming in the latest Apple iOS update that would have implications for your digital advertising channels. So what exactly does the Apple iOS 14.5 update include and how will it impact your marketing? The update provides more security to Apple devices that are opted‑out of app tracking by limiting the data that is sent to applications downloaded on Apple devices. The limitations on data tracking also affect your ability as a marketer to build more targeted audiences on Apple devices. This article will outline what the updates mean for home builder and real estate developer marketers, the current best practice strategies in place, and how to adapt your strategies to overcome the challenges of the new Apple iOS 14.5 update. 
The High Level of What's Changed with the Apple iOS 14.5
1. Facebook Pixel tracking will be less effective:
Data from opted‑out Apple devices will no longer show in the Facebook Ads Manager platform due to the fact that these users have opted out from that data being shared to Facebook.
2. Facebook's algorithm will be weaker:
As users opt‑out of app tracking, Facebook's ability to "Learn" and Optimize around top‑performing ads will be less effective. 
3. Remarketing lists sizes and audiences will decrease:
Opted‑out Apple devices will no longer be included in the Remarketing Lists that leverage the Facebook Pixel.
4. Traffic Ads will be less effective:
Because traffic ad campaigns leverage the Facebook pixel to track and record Landing   Page views, opted‑out users will no longer be tracked. 
5. Limited conversion data from opted‑out devices:
Conversion data will no longer be reported from opted‑out Apple devices, however, the data will still be captured and reported on in Google Analytics, just not the Facebook Ads Manager account.

What is the Current Strategy for Facebook Audience Building?
The most effective strategy behind Facebook audience building is to use multiple audiences to refine a broader audience across various campaign objectives and creative ad types to generate the highest quality lead. This approach is more effective compared to the single audience, single campaign objective, and single ad type to generate a lead that often requires more follow‑up and effort to engage. The three primary campaign objectives we recommend using for audience building are:
Awareness
Consideration
Conversion
Ad Creative Types for Facebook Audience Building
Using these campaign objectives, we suggest using different ad creative types to achieve each objective and generate a specific key performance indicator (KPI) to build a more refined, targeted audience to use in the next campaign. The recommended ad creatives types include: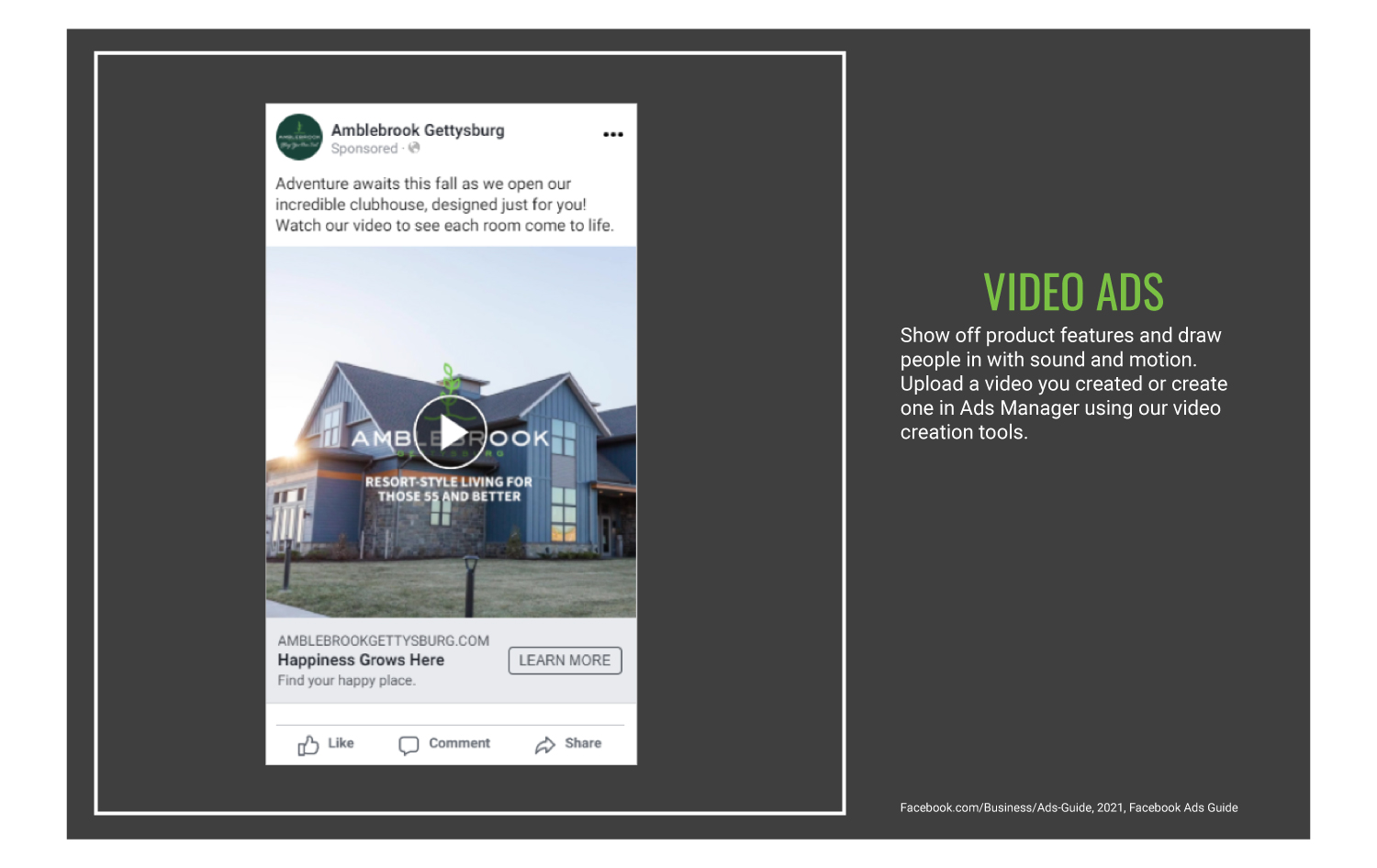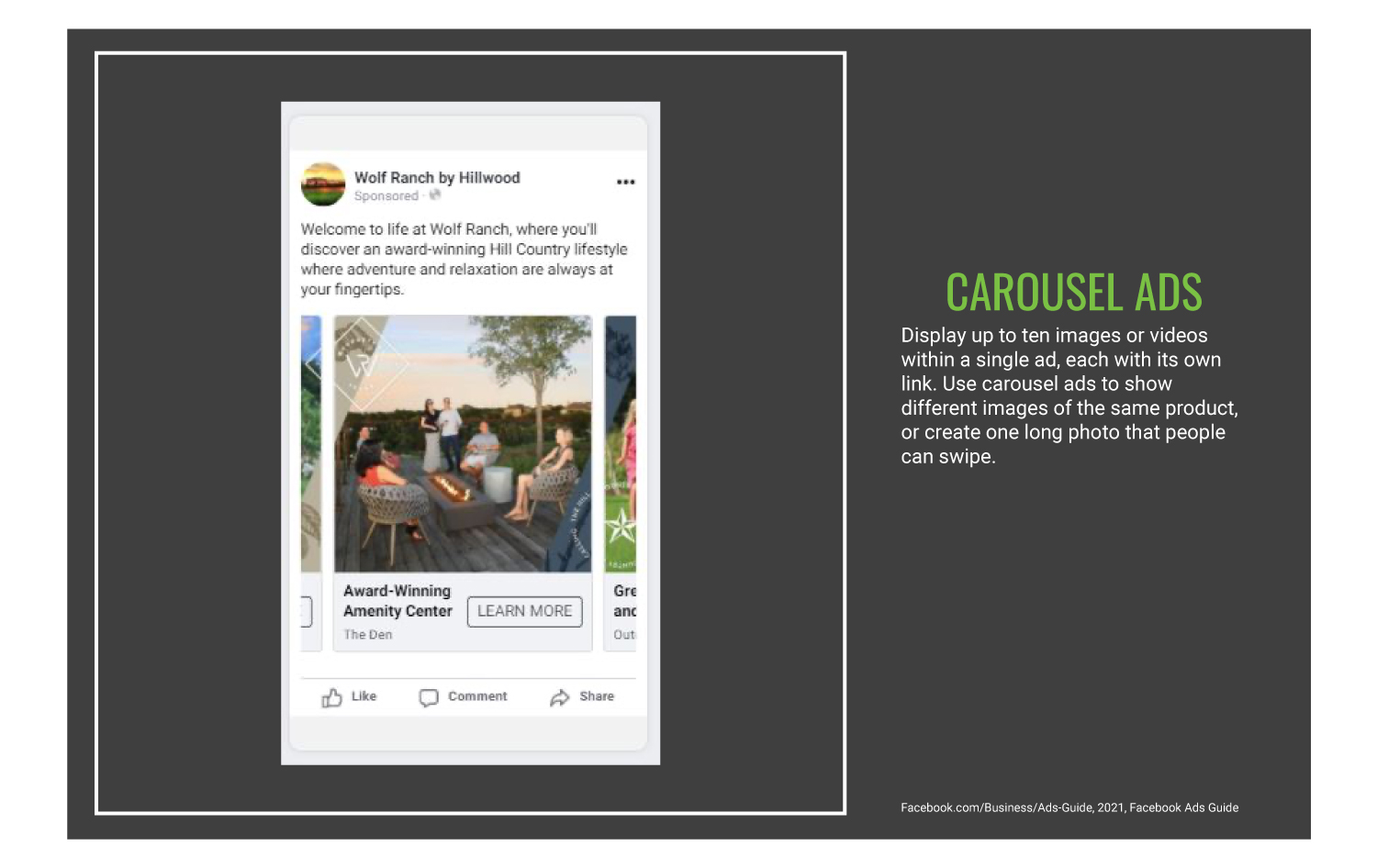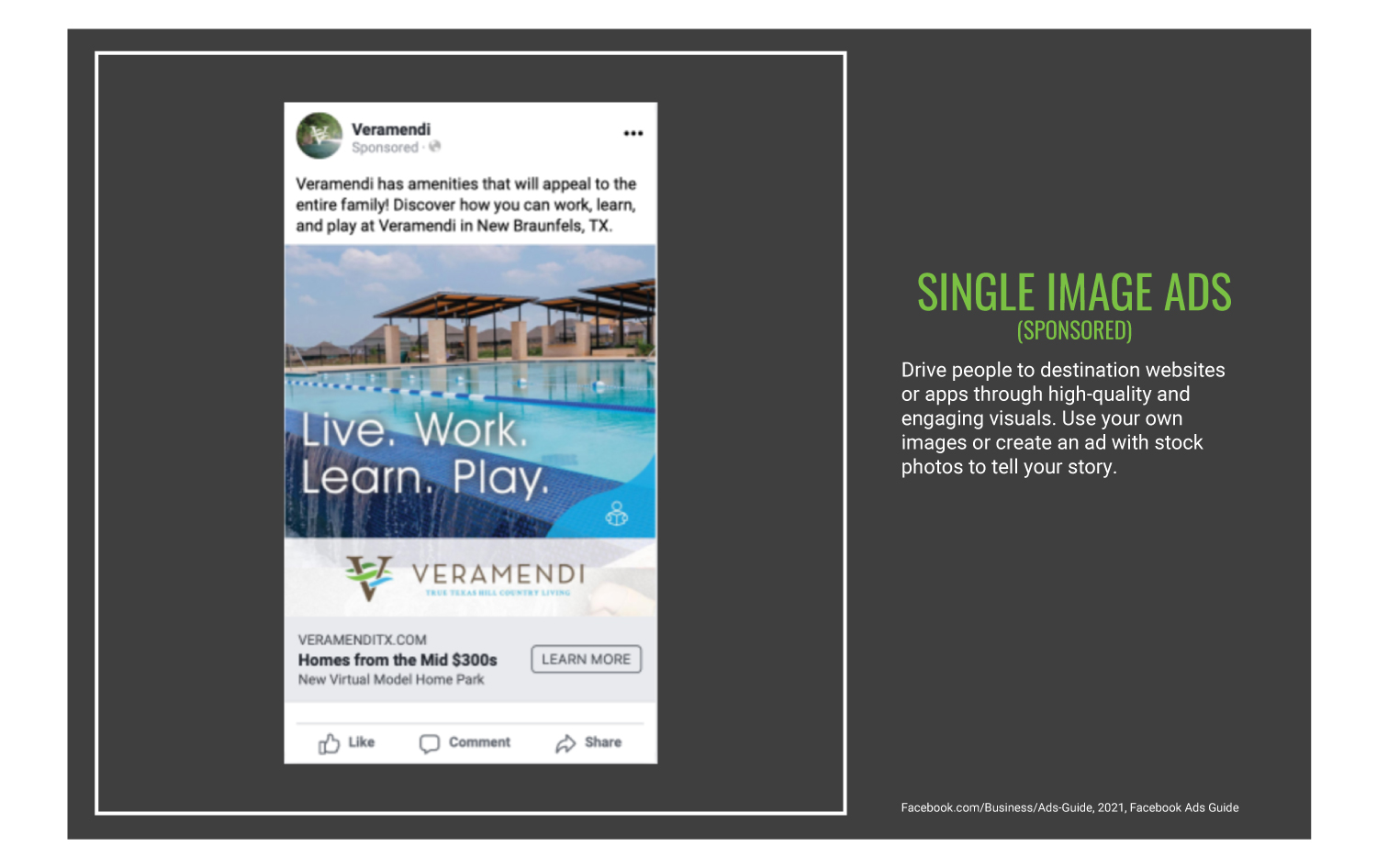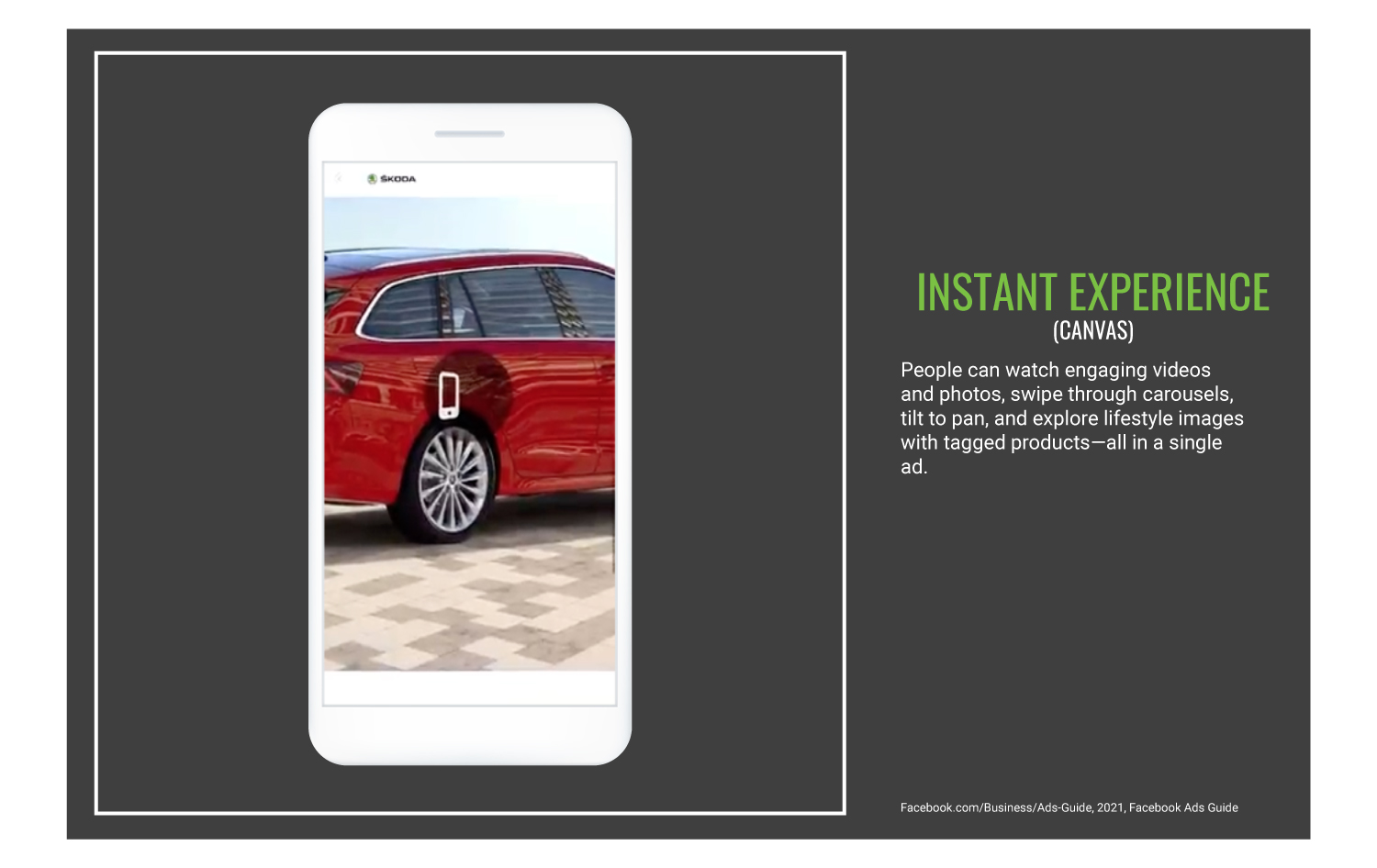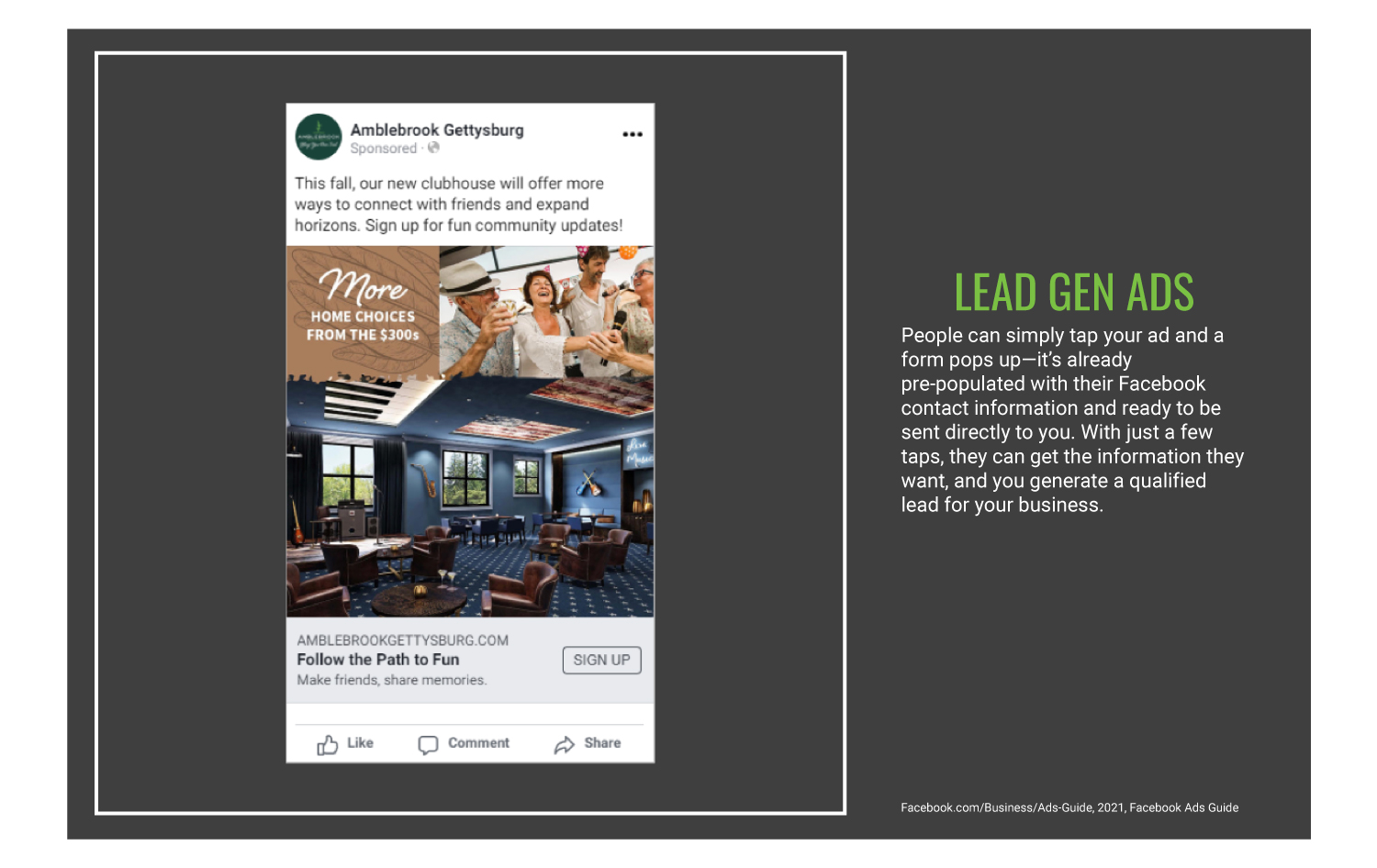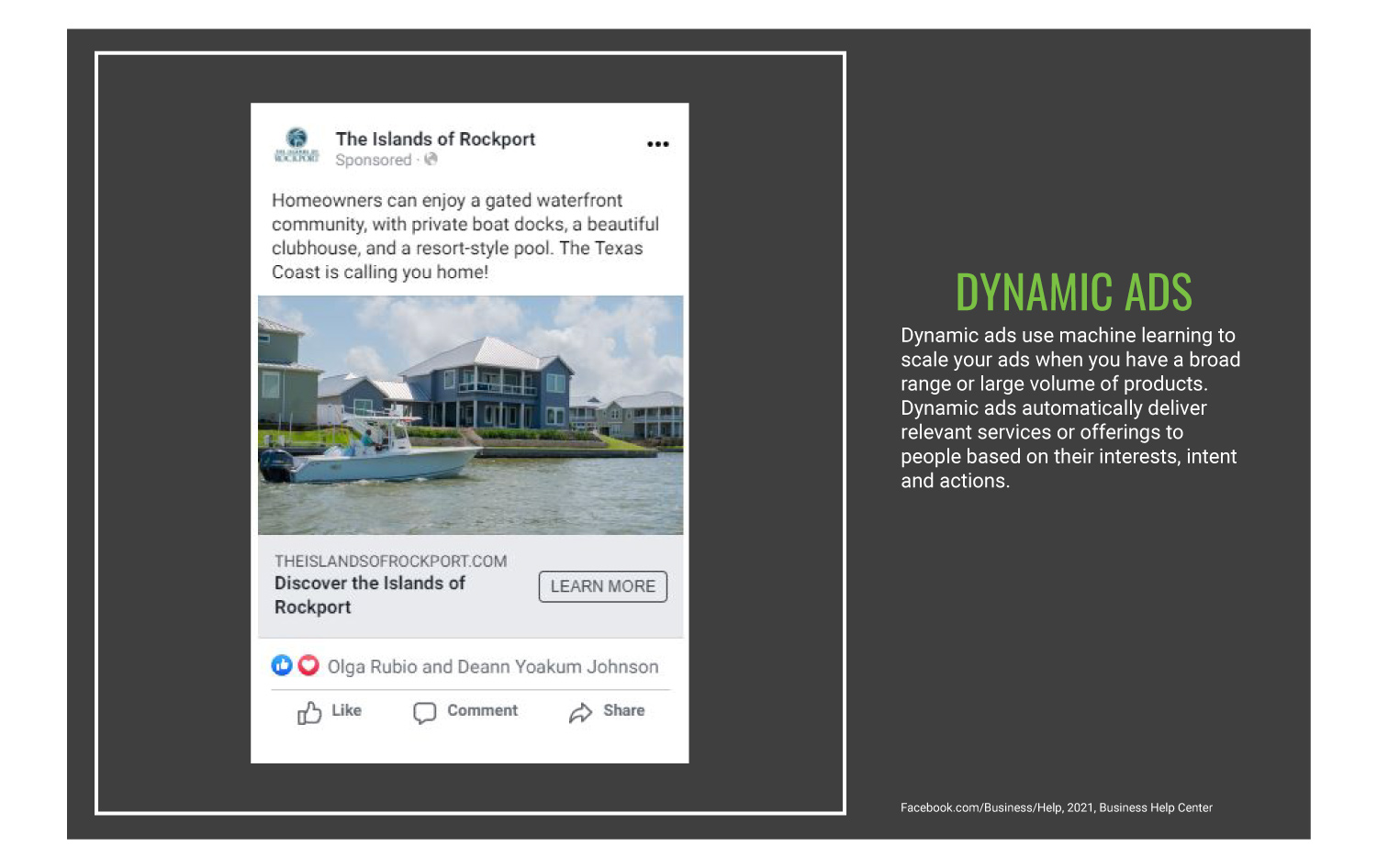 Video Ads
Single Image Ads (Sponsored)
Carousel Ads
Collection Ads
Instant Experience (Canvas)
Lead Gen Ads
Dynamic Ads
Ready to elevate your Facebook Ads strategy?
Contact our Vice President Tanner Today!
What KPIs Should Home Builders and Real Estate Developers Use to Build Audiences?
The most commonly used KPIs are landing page views, video views, website conversions, and lead generation form fills. With the release of iOS 14.5 there are other KPIs that must be used that are not reliant on the Facebook Pixel in order to audience build; and those include Likes or Engagement on a Facebook/Instagram page, messaging the Facebook/Instagram page through Messenger, or engaging with an Instant Experience created for use in a paid ad. From these KPIs we can create the following list of audiences: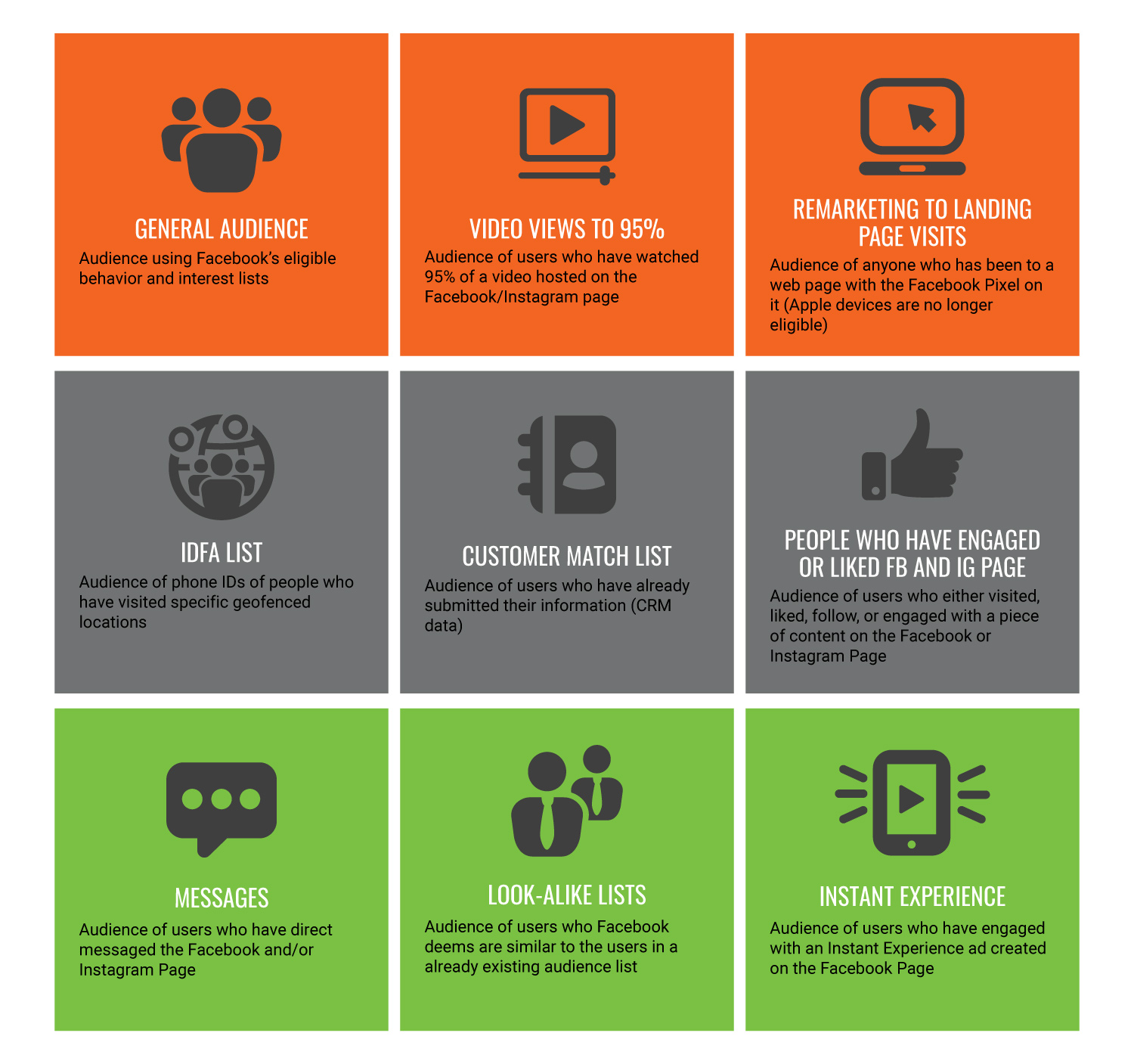 General Audience – audience using Facebook's eligible behavior and interest lists
Video Views to 95% – audience of users who have watched 95% of a video hosted on the Facebook/Instagram page
Remarketing to Landing Page Visits – audience of anyone who has been to a web page with the Facebook Pixel on it (Apple devices are no longer eligible)
IDFA List – audience of phone ids of people who have visited specific geofenced locations
Customer Match List – audience of users who have already submitted their information (CRM data)
People Who Have Engaged/Liked a Facebook/Instagram Page – audience of users who either visited, liked, follow, or engaged with a piece of content on the Facebook or Instagram Page
Messages – audience of users who have direct messaged the Facebook/Instagram Page
Look a Like Lists – audience of users who Facebook deems are similar to the users in an already existing audience list
Instant Experience – audience of users who have engaged with an Instant Experience ad created on the Facebook Page
Building Your Facebook Audience Funnel
From these audiences, campaign KPIs, and campaign objectives, you can create a "funnel" that will refine your audiences and generate higher, more engaged leads.  
Most funnels involve either two or three audiences. Prior to the iOS 14.5 update, the most effective funnel leveraged three audiences. Our recommended audience funnel to use for home builders and developers are shown below.
So, How Do Home Builders and Real Estate Developers Audience Build Post iOS 14.5
With the iOS 14.5 update, the three audience funnel is now more challenging to build due to the exclusion of Facebook Pixel tracking on Apple devices. The most effective funnel you can create is a two audience funnel leveraging a video ad and lead gen ad or a video ad and website conversion ad that uses a static landing page or microsite to send the traffic.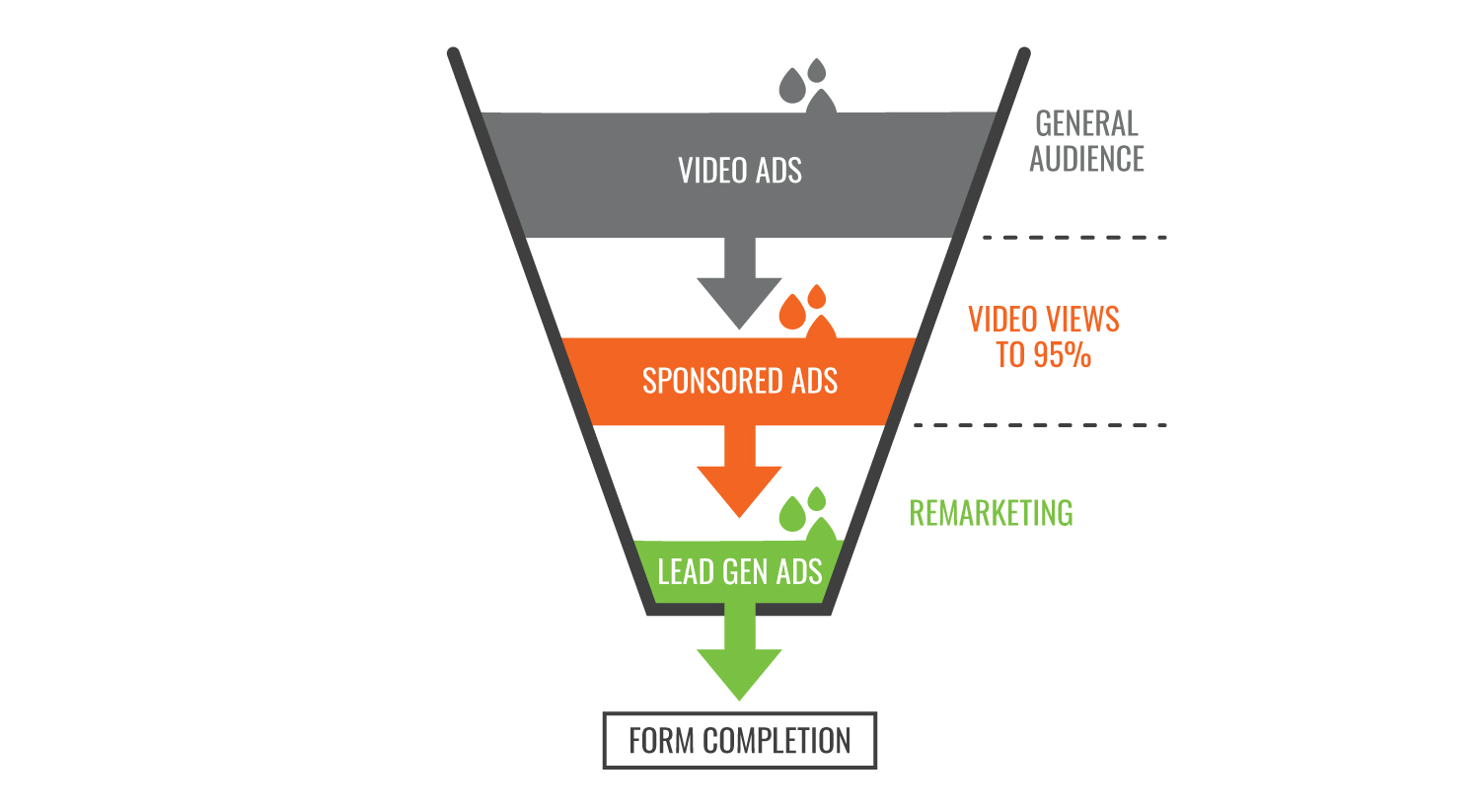 This funnel strategy focuses on what audience to use to show the video ad. There are many options, but the recommended audience would be an IDFA List. The IDFA audience lets you acquire the phone Ids of Apple devices that are lower in the sales cycle than those that would be found in the General or Look a Like audience mentioned previously.
You can target devices that have been in competitor model homes or model home parks, entire subdivisions or developments, or employer parking lots where home buyers have visited. Once you have that list and have uploaded it into your Facebook Ads account, Facebook will match that data with the user it belongs to and show them the video ad. We recommend this ad be anywhere from 30 minutes to 1 minute and then create an audience of users who have watched 95% of the video.
You will then show the 95% watched audience a lead gen campaign ad or a website conversion ad. If you are using a lead gen ad, we recommend setting up your form with two of the following qualifying questions: 
Where are you in the home buying process?
What is your home price point?
Which builder are you interested in? 
What is your timeframe for move‑in? 
These questions will help further qualify the form submissions and give additional information for the sales team to engage the users.
If a website conversion ad is being used we recommend sending the traffic to a specific landing page or microsite that has been optimized to drive lead engagements. Landing pages used for paid traffic convert 3:1 compared to websites as the user is forced to either engage on the page or leave vs. being sent to a website where they could be distracted and not convert.
Another effective audience to use in the Video Ad campaign is a Look a Like audience consisting of either recorded tour traffic to the home development or builder model homes or recorded sales contacts. This information can be exported directly from your CRM and imported into the Facebook Ads account. A benefit of working with SmartTouch® and also using our NexGen CRM is that we can perform these exports/imports seamlessly to create effective audiences to serve highly targeted ads.
While the new Apple iOS 14.5 update has posed some challenges for home builder and real estate developer marketers engaging Apple device users, the strategies identified in this article will help you continue to drive leads and optimize the effectiveness of your Facebook ads.  Our SmartTouch® digital marketing experts are also available to help you review options and capabilities to effectively reach home buyers that have Apple devices. Contact us today to schedule a time to review!
Ready to elevate your Facebook Ads strategy?
Contact our Vice President Tanner Today!