Grand MAX Winner and MAX Awards 2018 Associate Sponsor
MAX Awards 2018
Grand MAX Associate of the Year 2017 & 2018
The HBA of Greater Austin's Sales and Marketing Excellence (MAX) Awards is a much‑anticipated event for builders, developers, and associate members alike in the Austin area. We've participated in this event every year since 2012 taking home a total of 26 awards. The Grand Max for Associates was just introduced the previous year and awarded to associates based on a point system calculating the overall number of finalist submissions and winning campaigns. This is just the second year the award was presented and SmartTouch® had the honor to accept it again!
This year's gala theme was a masquerade, Unmasking Austin's Best and held at the J.W. Marriot Austin off 2nd street. Once a year we gather our best campaigns for Austin area clients and submit them to be judged by experts in the industry. This year's winners included:
Best Overall Ad Campaign – Builder – Saratoga Homes, "There's More Inside"
There's More Inside was developed to hit the hearts of the target demographic by developing a concept that amplified the awareness of the difficulty many buyers face when looking for more at an affordable price. The use of the keyhole symbolizes home ownership and the "More Inside" gives a peek inside the ideal lifestyle.
Deborah Magnuson, Principal and Matt Carlsen, Creative Lead of White Hat Agency helped SmartTouch® develop the concept that the agency then published across all digital channels as Saratoga's predominant ad campaign.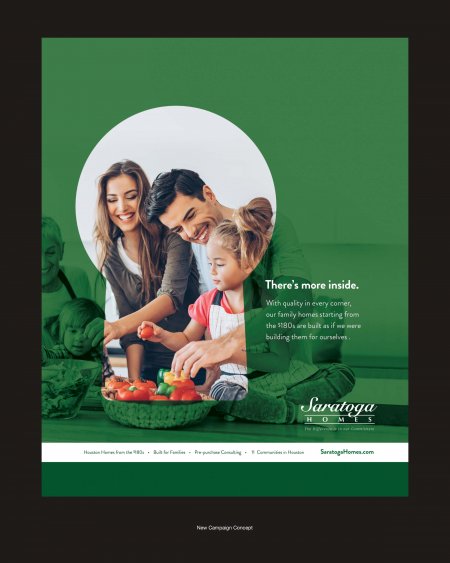 Best Overall Ad Campaign – Associate – SmartTouch® Interactive, Which Worked Best? Creative Elements That Generated More Leads
This campaign promoted an encore presentation for an IBS Education Session on the best practices for creative elements in marketing promotions. It largely focused on educating builders and developers on creative tactics that can impact their lead generation and conversions.
Best Digital Ad – Builder – Saratoga Homes, "There's More Inside"
Making home ownership dreams come true for multicultural families is the inspiration behind There's More Inside. The campaign was delivered across all digital platforms, including social, search, email, and digital ads on homebuyer and local affinity websites. It has become the signature brand emblem in Central Texas.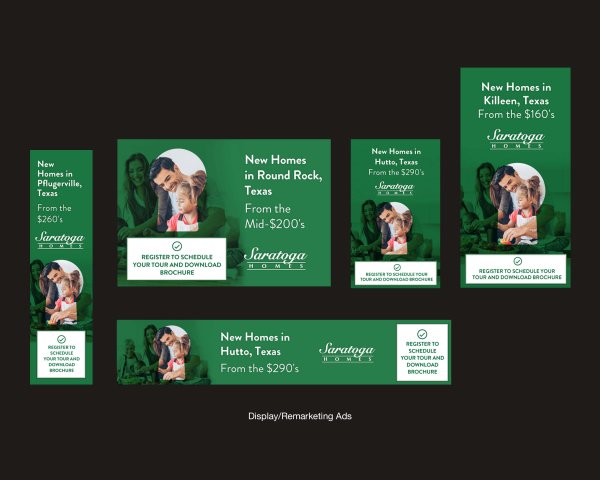 Grand MAX Associate of the Year – SmartTouch® Interactive
2017 & 2018 Winner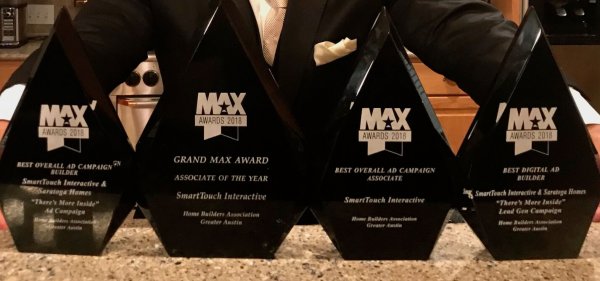 We also took part in sponsoring the Boomerang Booth at the roof‑top after party on the Congress Avenue Terrace. A set up our team just had to take part in themselves; showing off their own Avenger themed masks. Check them out the boomerang on our facebook page: https://www.facebook.com/smarttouchint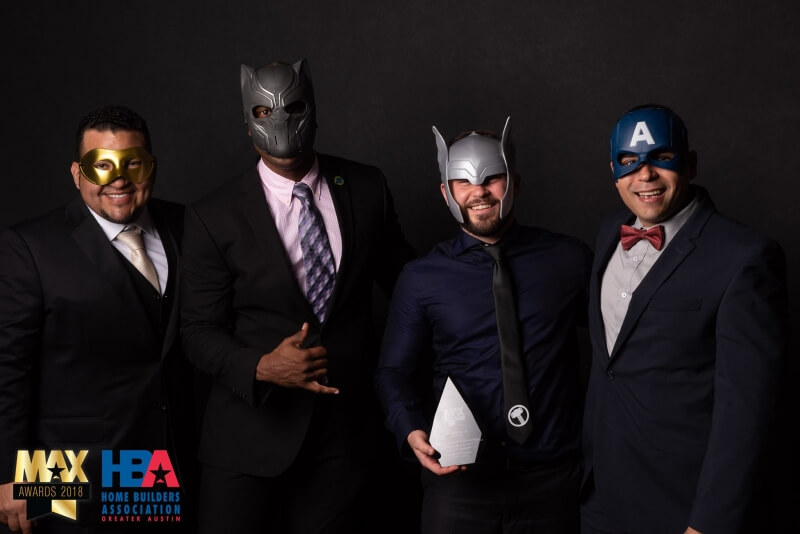 Looking for an agency to partner with and create award‑winning campaigns for your company? Contact us today.