SmartTouch® Week in Review | Tours by Contact Report & March Madness!
We've added new CRM features to our Tours by Contact Reports in our real estate lead nurturing CRM/Marketing Automation software SmartTouch® NexGen!
Important CRM features in Tours by Contact Report
New features have been added to the Tours by Contact report including the First Lead Source column right after the Life Cycle Stage column. Now users have a full view of where a tour was generated from along with other key information such as:
Tour Details
Tour Date
Tour Status
Tour Community
Life Cycle Stage
Sales Rep Responsible for Tour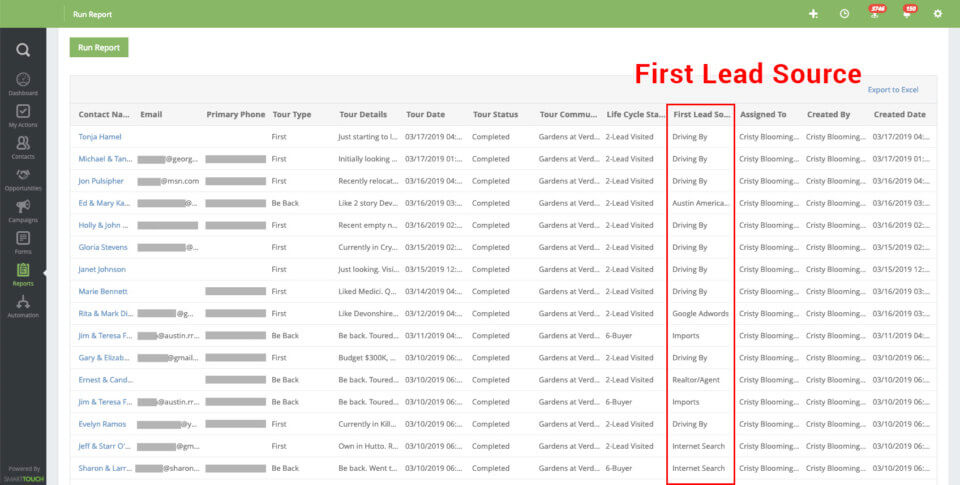 A few of these features and columns were already a part of the Tours by Contact Report such as easily exporting to Excel, but they're still important to note if you're not familiar with NexGen.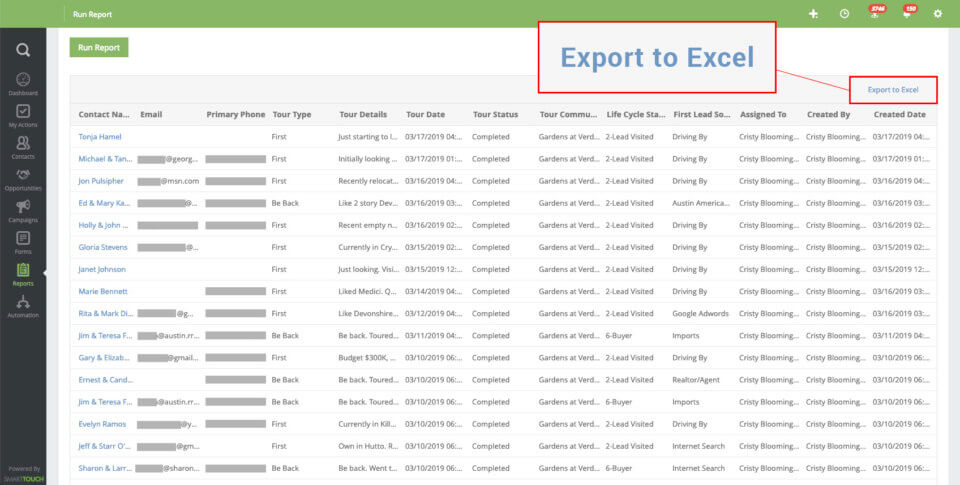 Our development team is constantly making NexGen more user‑friendly and relevant to our clients. NexGen is a CRM built specifically for home builders and residential developers to make follow up, tracking, and reporting as smooth and easy as possible for Sales teams.
Request a Demo to learn more about our real estate CRM features and our real estate marketing automation capabilities.
SmartTouch® Ballers & March Madness!
Every year the team does a bracket challenge in celebration of madness… March Madness, that is. Even though the odds of winning are 1 in 9,223,372,036,854,775,808. But we love a challenge. That's just the type of real estate digital marketers we are.
Brackets closed at 11:15 AM on Thursday this week. Hope everyone got their brackets in! Let the games begin.
And let's not forget the best part about March Madness… picking bracket names!




Contact SmartTouch® Interactive
Looking to work with a mad marketing team to help you generate new homebuyer leads? Set up some time to start a conversation. If you'd like to know a little more about us, check out our about page and some of our most popular content: