SmartTouch® Interactive Best of 2020 – Wolf Ranch by Hillwood – Best Realtor Program
It's almost a wrap on our Best of 2020 success stories. This week we're sharing one more top‑performing program with spotlight #2 on the exciting new Georgetown, TX community, Wolf Ranch by Hillwood, and their 2020 Realtor Rewards Program.
Spotlight #2
Best Realtor Program – Wolf Ranch
Wolf Ranch by Hillwood Communities, a new master‑planned community located in Georgetown, TX wanted to increase participation among realtors in Williamson and Travis Counties that work with new home buyers seeking homes in area master‑planned communities.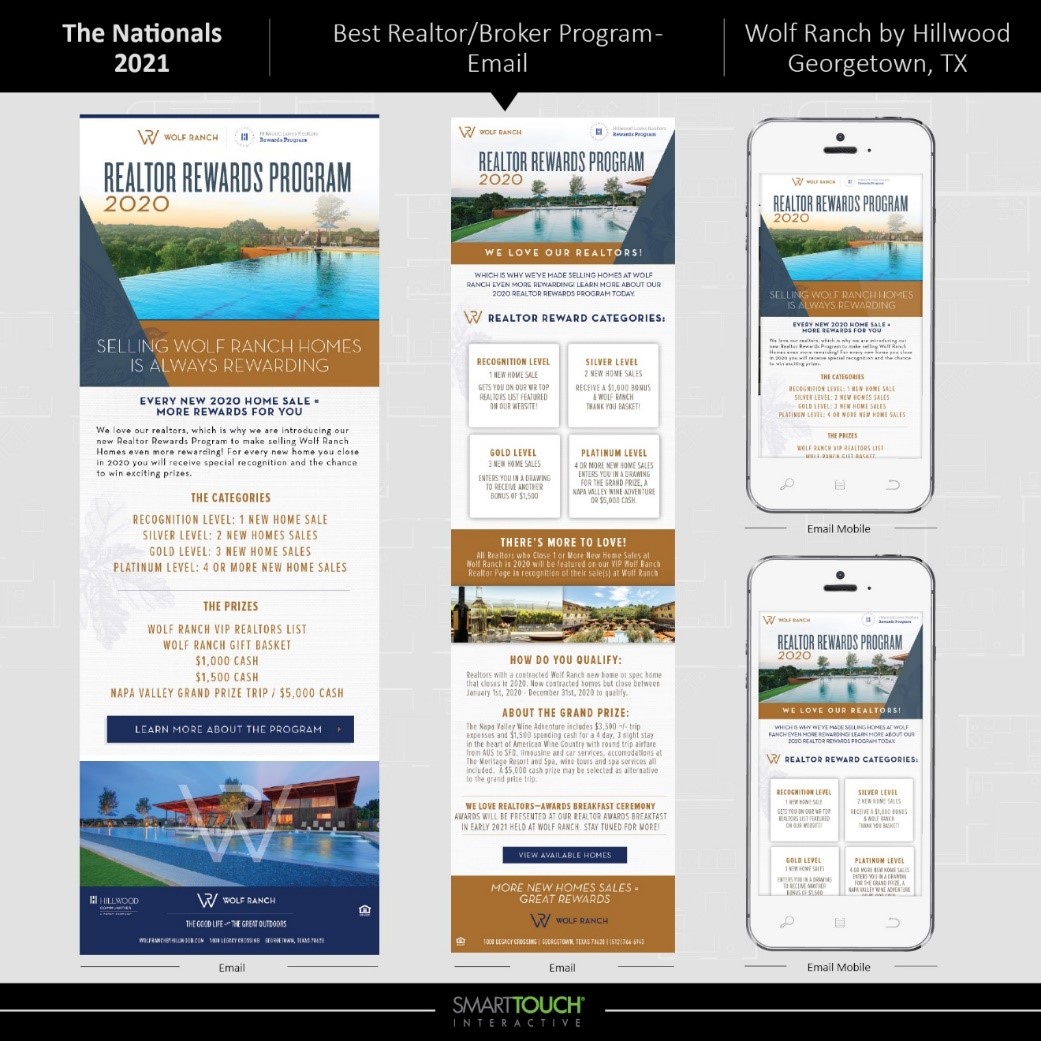 The Mission
Develop a realtor rewards program that would motivate realtors to bring repeat referrals, and to increase sales reach with agents throughout Williamson and Travis counties. The top objectives for the program were to increase realtor participation from its 2019 level of 57% to approximately 75% and help Wolf Ranch achieve their new home sales goal for 2020.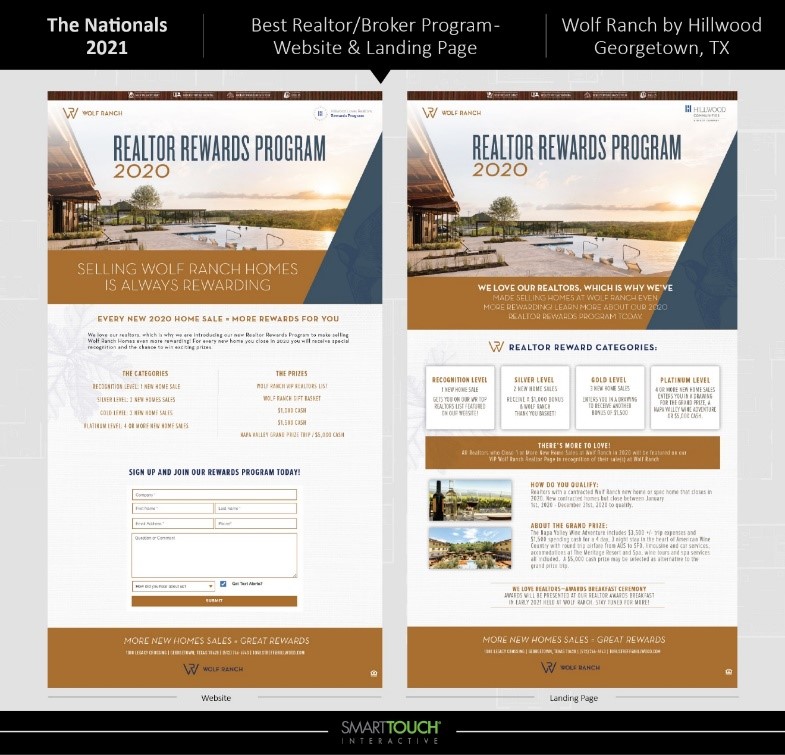 The Solution
SmartTouch® Interactive developed a comprehensive Realtor Rewards Program that included digital, web, and print communication pieces and a portal where Wolf Ranch could showcase top producing realtors, as well as a scoreboard listing top producers.
The Outcome
SmartTouch® Interactive successfully launched the new Wolf Ranch Realtor Program and far exceeded the community's goal of 75% realtor participation. As of November 1, 2020, 81% of home sales for the year had realtor participation and Wolf Ranch surpassed their new home sales goal of 160 homes with a total of 180 homes sold by November. The program also generated four realtors with multiple sales.
Stay tuned for our final success story from our home builder and real estate developer clients in 2020.