SmartTouch® Interactive Best of 2020 – Preservation Ranch Knockout Signage
Each week, we are sharing one of our favorite success stories that showcase our creative energy at work helping our home builder and real estate clients meet the demands of the ever‑changing market dynamics to sell more homes. This week we are shining a bright light on Preservation Ranch's beautiful high impact signage from our Best of 2020.
Spotlight #8
Best Standout Development Signage – Preservation Ranch
Preservation Ranch is a new 930‑ acre community featuring thirty‑three 22+ acres conservation ranches for sale near Austin. In preparation to launch the new ranch community and due to its location just off highway 71 a few miles west of Austin, Preservation Ranch needed to implement signage that was both directional and beautiful.
The Mission
Create signage that was memorable and would instigate brand searches from drivers interested in real estate in the area. The signs had to be directional in nature and visually appealing to ensure that Preservation Ranch would stand out from the large number of master planned communities signs in the area and draw prospective homebuyers in from the highway and Austin.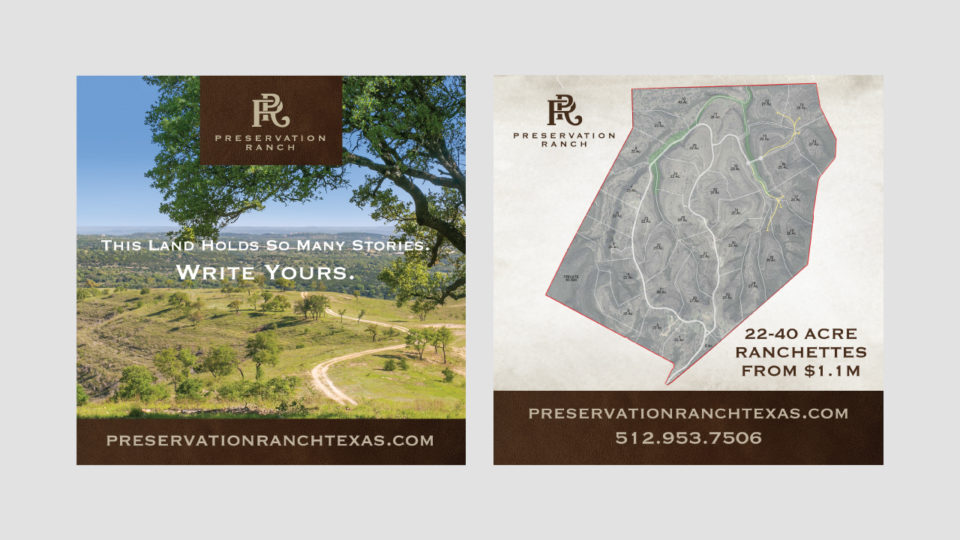 The Solution
SmartTouch® Interactive created high impact directional signage using stunning professional photography of the land to capture buyers' attention. The signs also clearly depict the project and differentiated the community from the competition by focusing on the magnificent landscape and the ranches.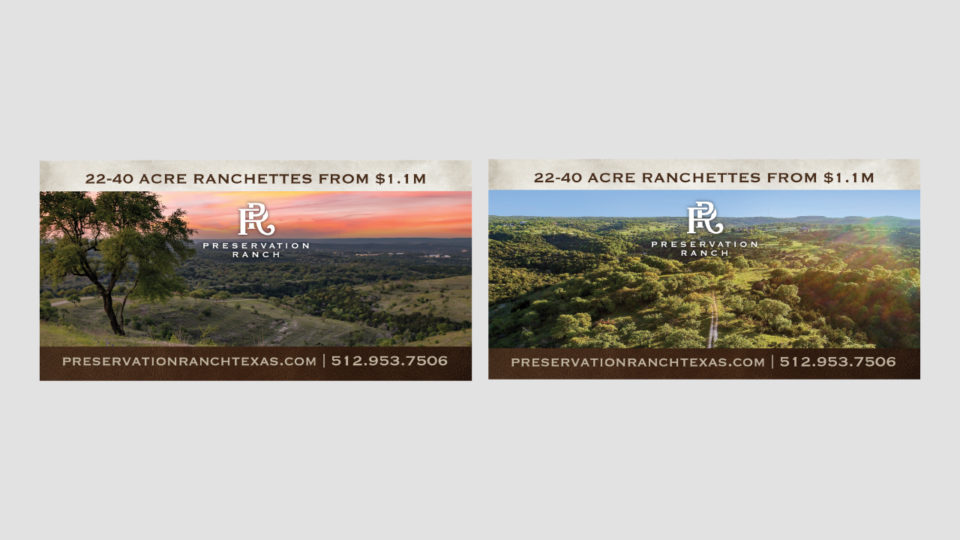 The Outcome
The results for Preservation Ranch were exceptional. The signage uses the beauty of the land to capture consumers' attention drove onsite visitors using the signs as a landmark of the approaching turn into the development. The signage generated 116 registered leads in 5 months and resulted in 2 buyers.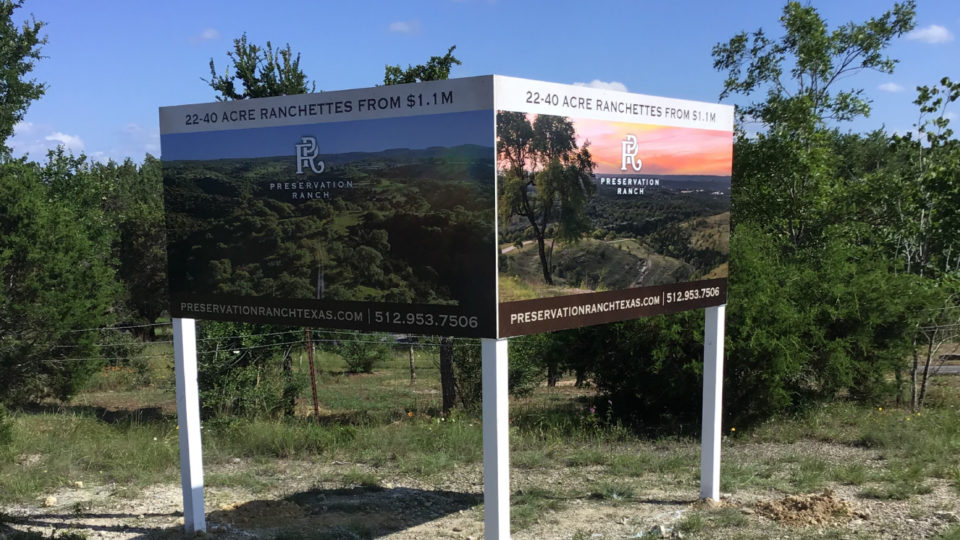 Stay tuned for more great success stories from our home builder and real estate developer clients in 2020.