SmartTouch® Interactive Best of 2020 – Pomona Best Brand Continuity
Each week, we are sharing one of our favorite success stories that showcase our creative energy at work, helping our home builder and real estate clients meet the demands of the ever‑changing market dynamics to sell more homes. This week, we spotlight Pomona by Hillwood master‑planned community's ad campaign from our Best of 2020.
Spotlight #4
Best Ad Campaign – Pomona by Hillwood
Pomona by Hillwood, a beautiful new 1,000‑acre master‑planned community in Manvel, TX, located in the Highway 288 corridor on the Mustang Bayou, needed to drive awareness and sales by attracting active residents who enjoy the vast number of outdoor and indoor amenities in the lifestyle community.
The Mission
Create an ad campaign with that would capture the attention of potential south Houston home buyers who enjoy the vast number of outdoor and indoor amenities driven by nature and the land available in Pomona.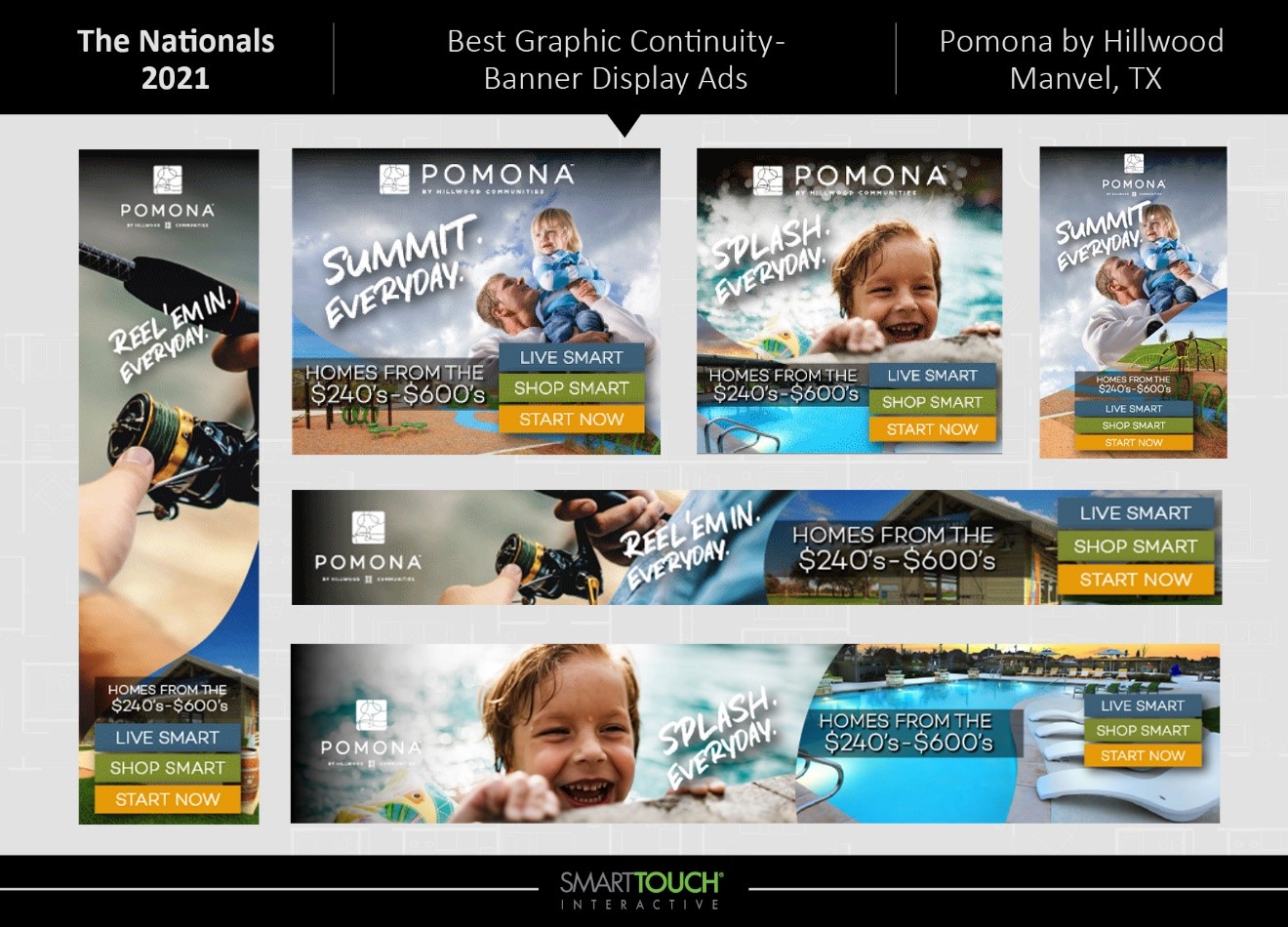 The Solution
SmartTouch® Interactive created an ad campaign that exemplified the company's marketing tagline, Elevate the Every Day, and would create consistent messaging and branding across all marketing elements, including web, digital, ads, social ads, email, print, organic social and blogs. The copy speaks to the amenities and lifestyle available and was executed across a monthly creative sequence launched in May 2020, which helped promote the community during the pandemic market change.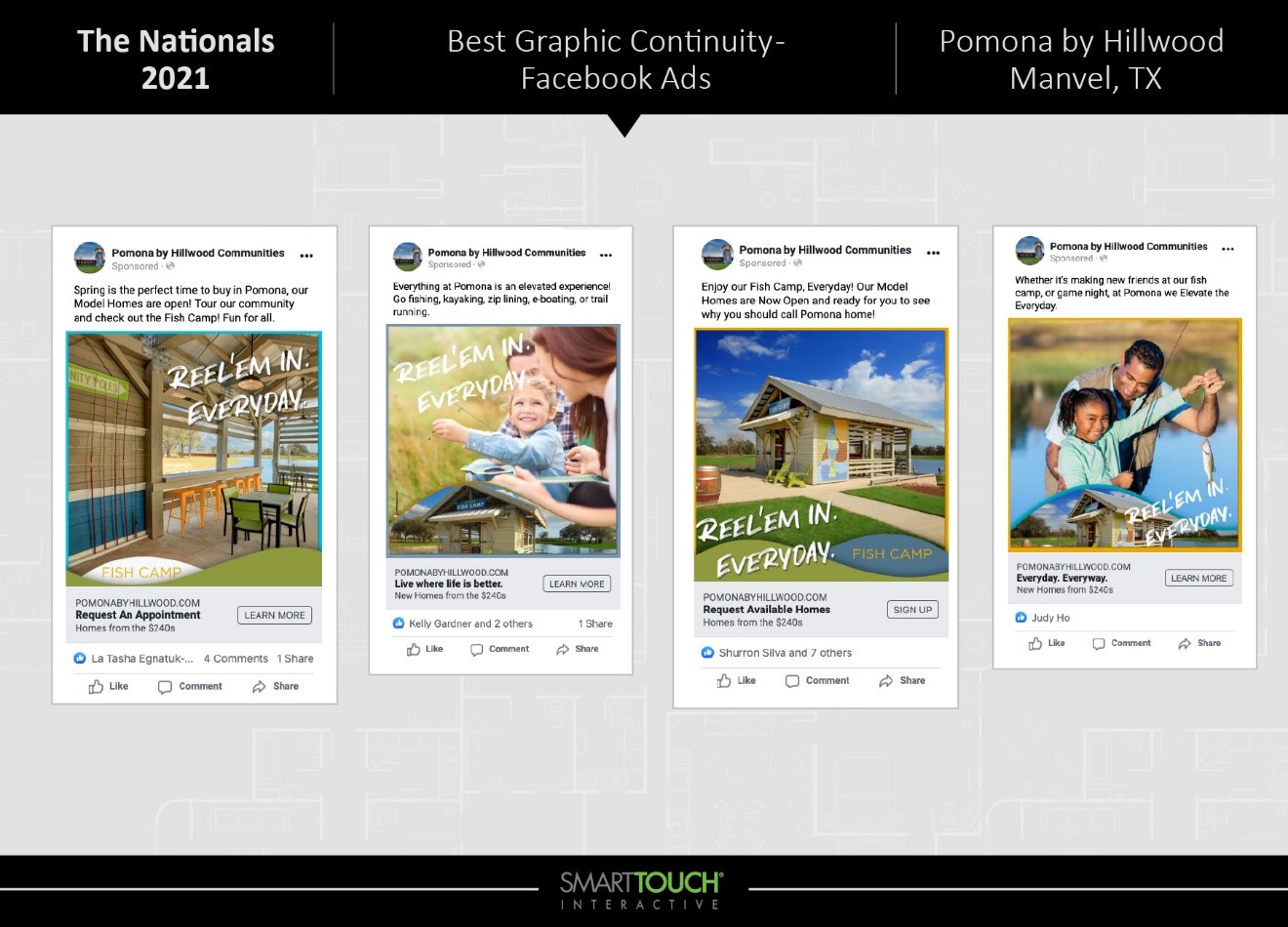 The Outcome
This campaign was an incredible success for Pomona by Hillwood. The community had a record number of sales, 150+ homes in five months, during the campaign. Residents also expressed positive feedback to the marketing directors regarding the image and community brand promoted in the graphics and ads.
Stay tuned for more great success stories from our home builder and real estate developer clients in 2020.