SmartTouch® Interactive Best of 2020 – Masonwood Best Brand Continuity
The countdown is on for the final three from our favorite 2020 success stories that showcase our creative energy at work, helping our home builder and real estate clients meet the demands of the ever‑changing market dynamics to sell more homes. This week, we spotlight Austin, TX home builder, Masonwood's brand continuity project from our Best of 2020 list.
Spotlight #3
Best Brand Continuity Project – Masonwood
Locally‑owned and operated, Masonwood has been focused on new communities in Austin for four decades building communities and homes that deliver a unique luxury lifestyle. To build an even stronger, unified brand, Masonwood knew it was time to integrate its three business units that were operating as separate divisions: Urban Infill, Home Building, Master Plan Development.
The Mission
Develop a new unified brand image and consistency of style for an already established brand that would resonate with multiple buyer demographics, including low‑density boutique infill, investment duplex, and master plan community home buyers. In addition to the new brand, Masonwood also wanted to launch a new website and advertising campaign sequentially in 120 days.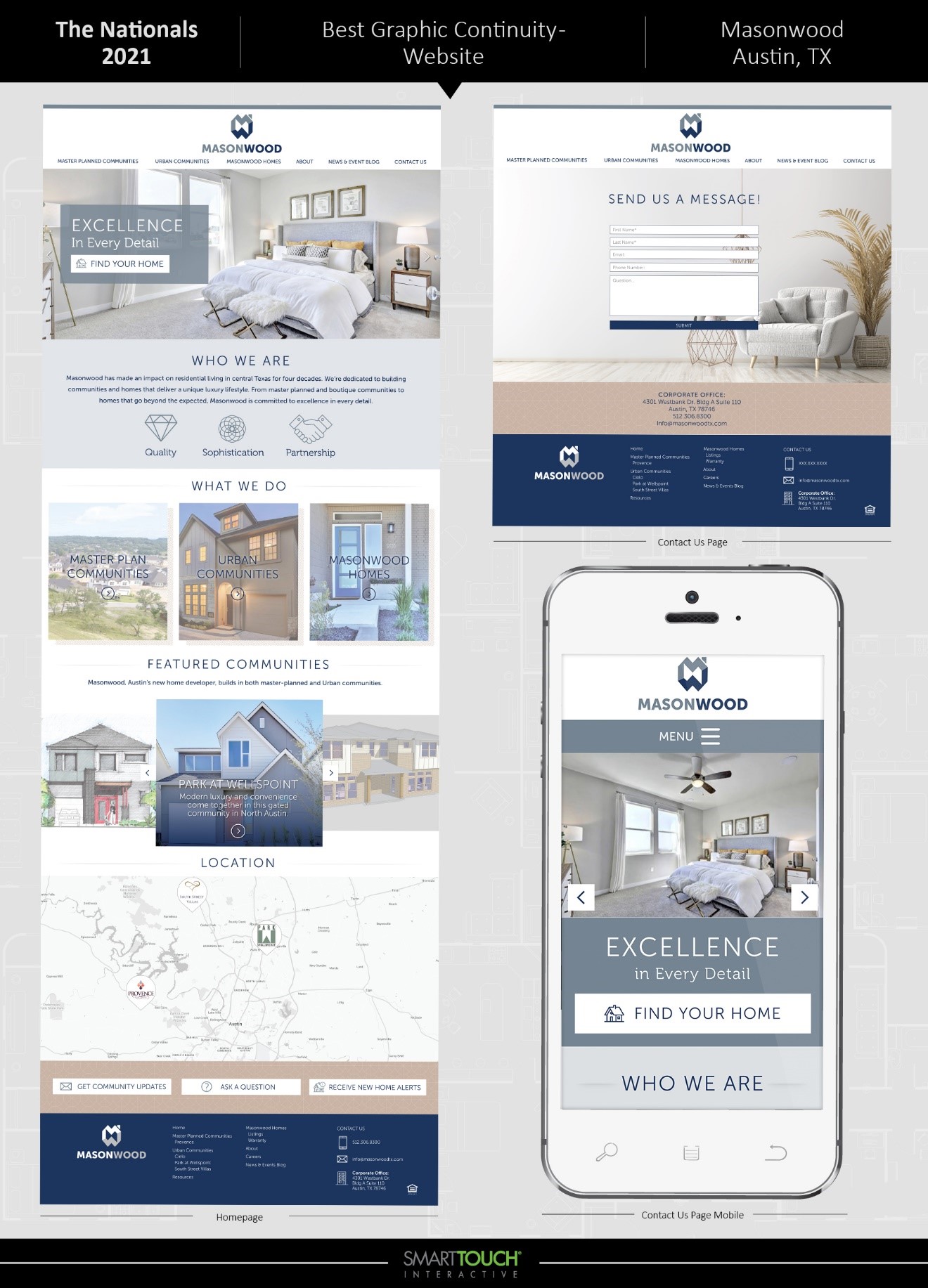 The Solution
SmartTouch® Interactive enhanced the Masonwood brand bringing all the disparate home offers together, establishing consistency in style, standards, photography, and graphics across all of the home builder's communication channels (email, social, website, print ads, onsite signage/merchandising, collateral, and paper system).
With the execution of digital marketing campaigns, special promotions, and the launch of a new website SmartTouch brought their master plan developments, home builder, and urban infill communities into a single cohesive brand. The new website also allows home buyers to interact with floor plans, photo galleries, available inventory, matter ports, and virtual tours and schedule appointments online – further engaging a range of home buyers.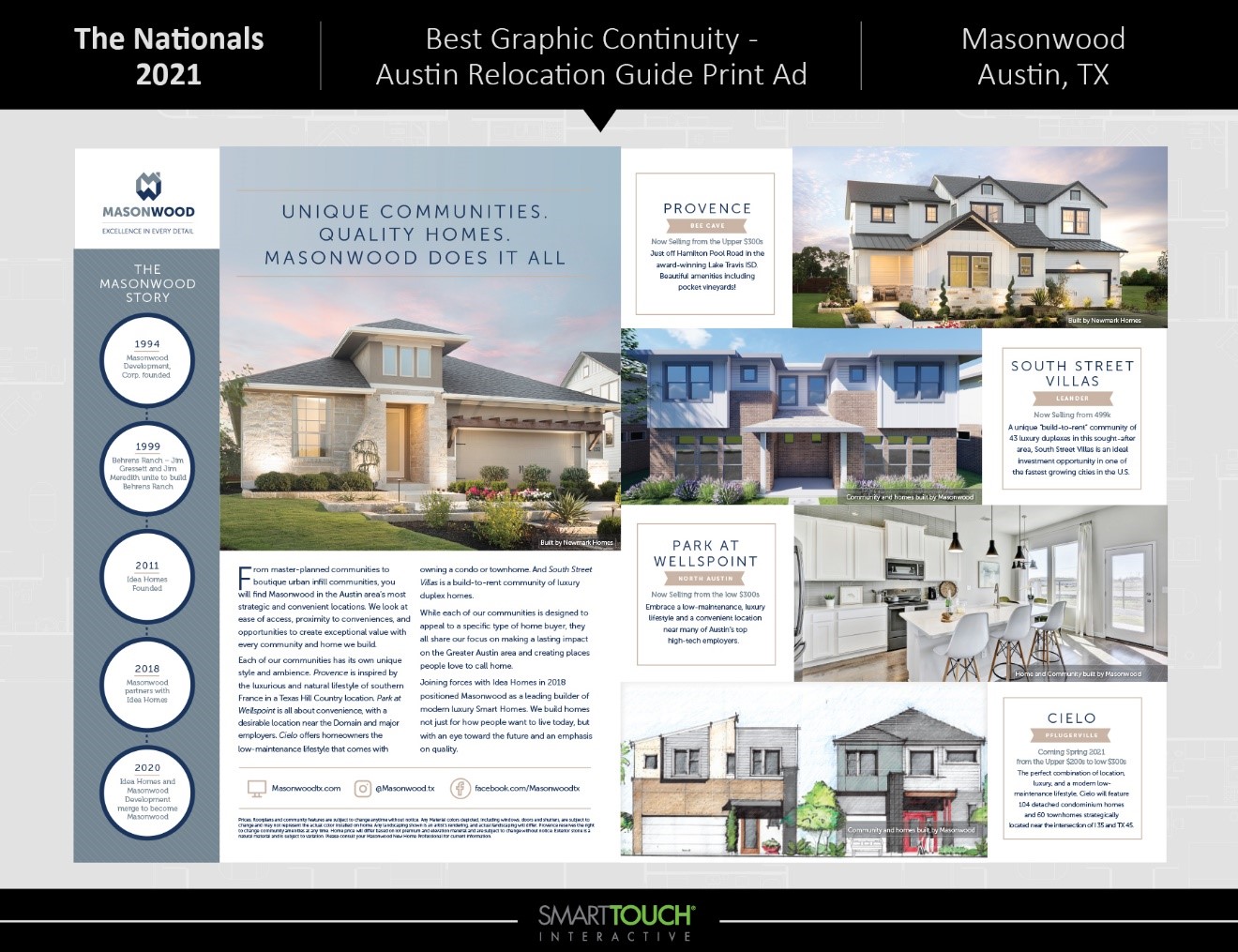 The Outcome
SmartTouch® Interactive successfully integrated Masonwood's three different operating units into one seamless yet distinct brand, launched a new website and ad campaign in under 120 days on budget. Masonwood went from generating 30 leads a month to 100+ since launching the new site, brand, and ad campaign. The company also went from a run rate of 2 sales per month in March of 2020 in their two active communities to 6 in September and October of 2020.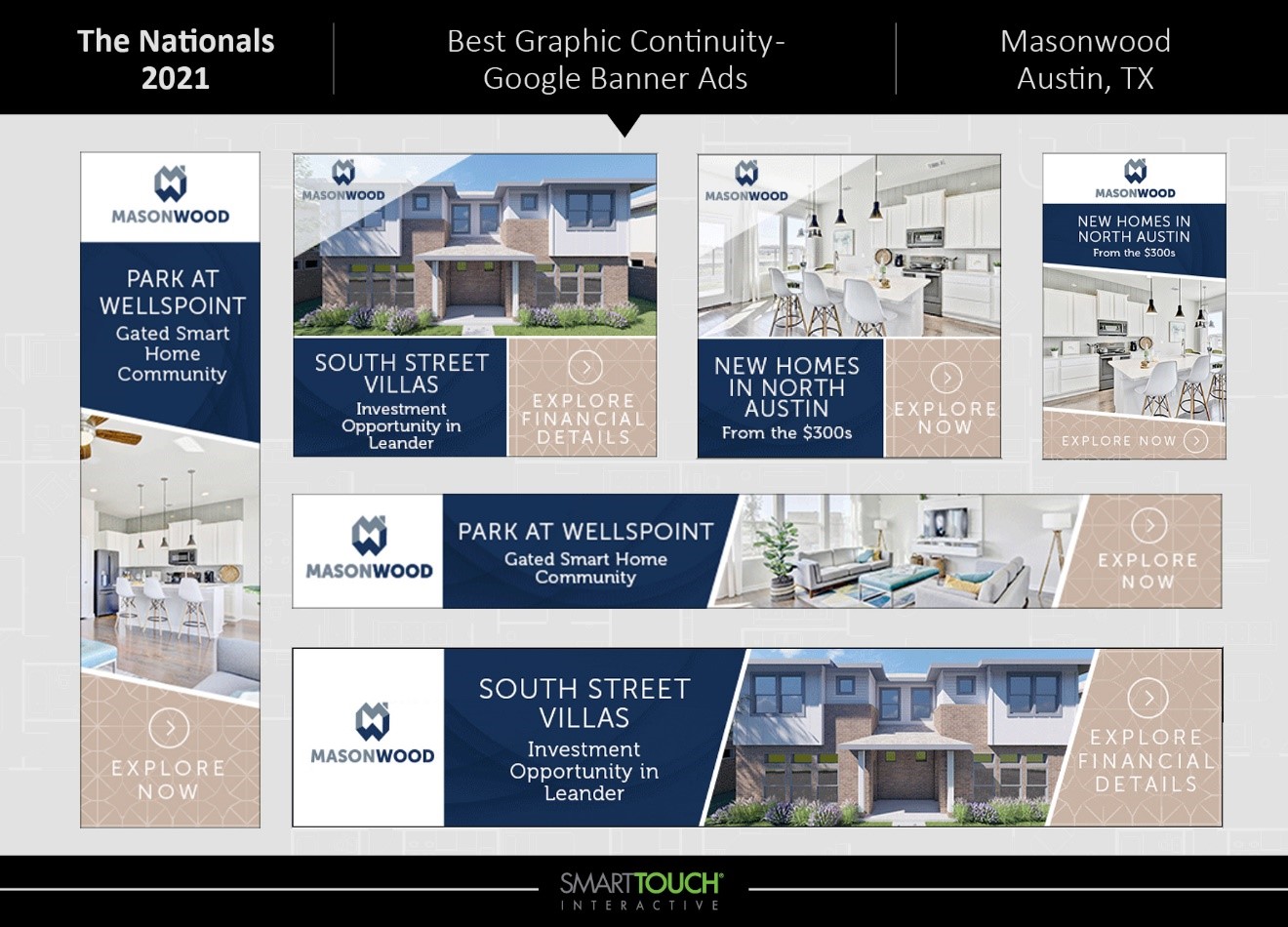 Stay tuned for the final two success stories from our home builder and real estate developer clients in 2020.