SmartTouch® Week In Review | Surpassing CTR Benchmarks & Launching New Websites!
Real Estate Industry Click‑Through Rates
Why are benchmark click‑through rates so important? It's how PPC experts and newbies know they're doing a good job. Different companies may set their own goal benchmarks, but if you're just starting out and need a number to measure yourself against, go for the industry benchmark.
Good click‑through rates for paid search and display will vary per industry. In real estate marketing, the standard benchmark has risen to 3.71%. This is the bottom number we use for all SmartTouch® clients, but our goal is to always surpass it–not hit it.
One of our greatest accomplishments this week (really for the month of February after pulling the previous monthly report) is the off‑the‑charts average click‑through rate of our client Novak Brother's Texas Brownstones.
The industry average is 3.71% and Texas Brownstones is at 10.35%. That's a 179% increase over the industry benchmark. 

When determining the success of an ad campaign, we also look at the average position in the SERPs (search engine results page): the 1.4 average position (green block) for Novak meaning they're typically in spot 1 or 2 on the first search results page for our targeted keywords.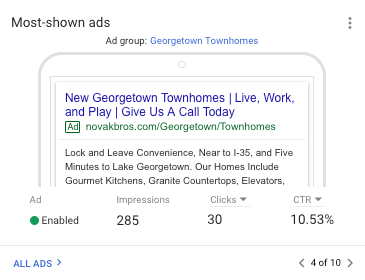 Another thing to pay attention to is the relevancy of the clicks. For instance, if you have a great click‑through rate but they're not your targeted buyer and therefore unlikely to convert, then a great click‑through rate becomes moot.
The Texas Brownstones are located in Georgetown, Texas, and with the majority of our audience clicking through from that area, we know the campaign is performing really well.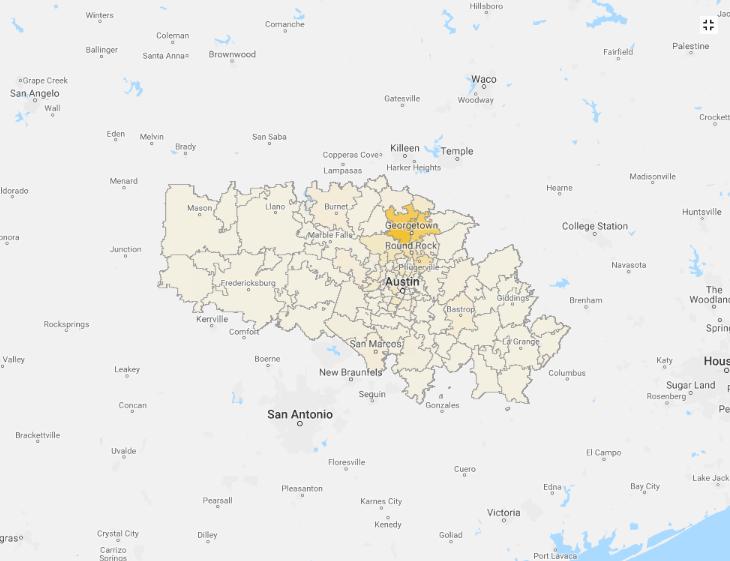 Real Estate Website Launches
We launched two real estate websites this week! The first website launch was of a new home development breaking ground in the RGV, and the second launch was the corporate website of a family‑owned real estate holding company. The two websites had very different audiences and purposes as well as innovative features to note.
Soñador Trails is a new development in Edinburg, Texas with just 46 homesites in Phase 1. Soñador Trails brings homebuyer's dreams to life in an intimate community focusing on quality, connectivity, and a desirable location with contemporary and farmhouse style homes!

Real Estate Website Features to Note:
English/Spanish Translations
Interactive Text and Photo Movement
Online Mortgage Calculator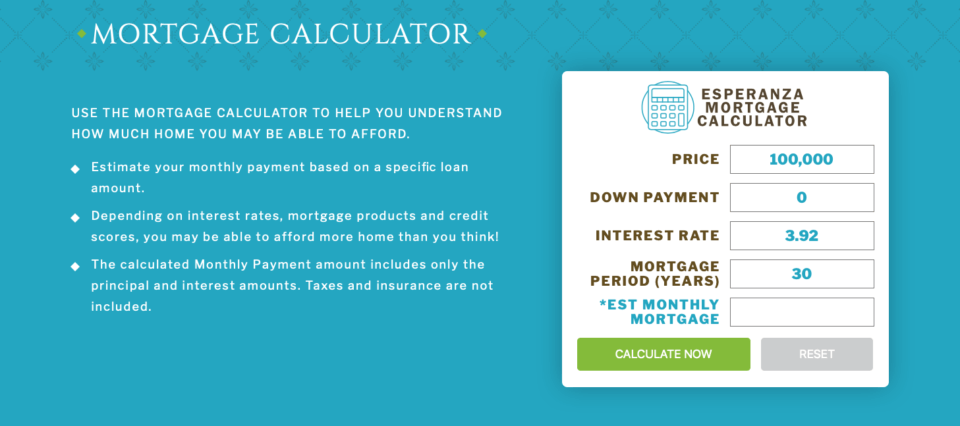 The Blackburn Group, LLC is a family‑owned holding company with a diverse portfolio of businesses throughout the Southern United States. Their current operating companies include Blackburn Communities, The Blackburn Apartments, R.J. Allen and Associates, Streamline Development Partners, Rowan Oak Funds, High Point Mitigation Company, and Anytime Fitness franchises. 

Website Animation Features to Note:
Ken Burns Effect Hero Images
Parallax
Automatic Image Slideshows
Scroll Animation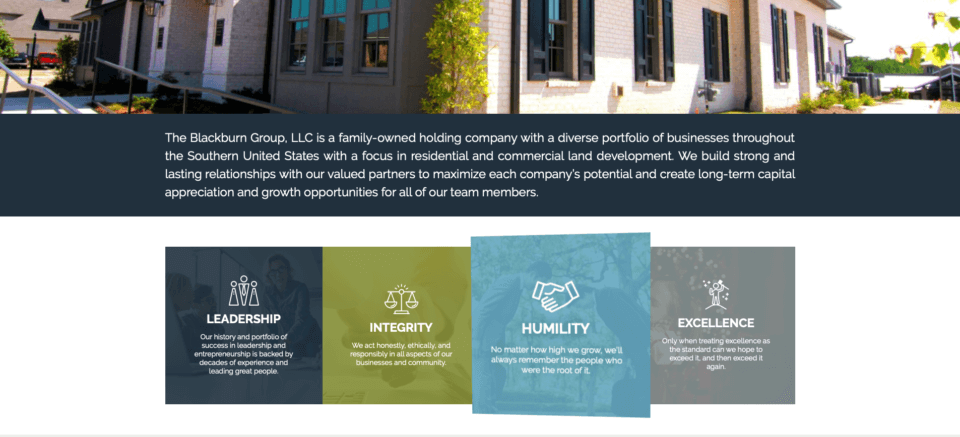 Contact SmartTouch® Interactive
SmartTouch® Interactive is an innovative digital marketing agency dedicated to the unique needs of the home building industry from full‑on website development to the optimized paid search ads that get buyers to your website. Contact us today to get started surpassing industry lead gen benchmarks and to sell more homes faster!